Leather laser engraving is quickly becoming one of the most popular ways to add a personal touch to leather goods. From creating intricate designs on leather wallets and book covers to etching special messages into customized jewelry, there's virtually no limit when it comes to customizing your own items with laser-engraved details.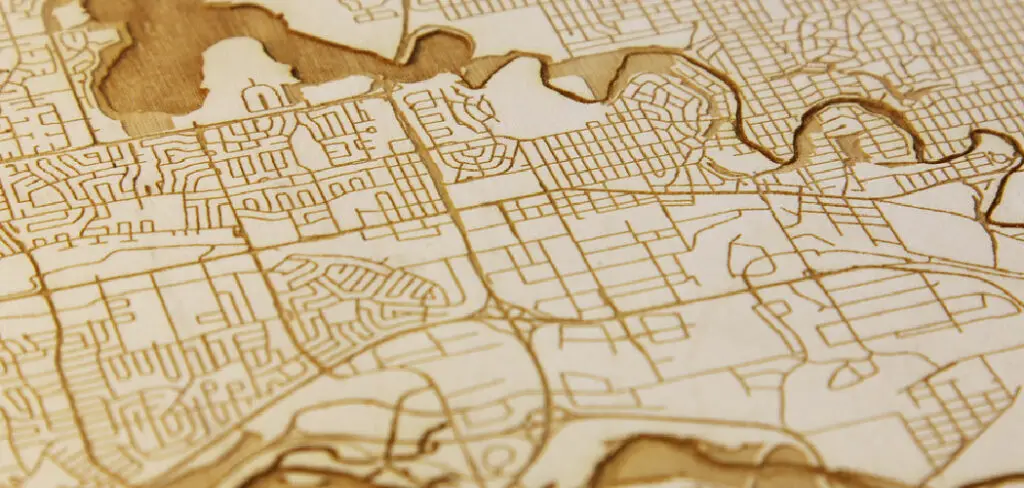 Not only can you get creative with what you choose to engrave onto your leather products, but they'll also have a unique look due to the way lasers create beautiful etched lines that won't smudge or fade over time like traditional methods. In this blog post, we'll take a look at some amazing leather laser engraving ideas for how you can make use of laser engraving for any item made from wood or leather!
What Type of Leather Is Best for Laser Engraving?
When it comes to laser engraving leather, the type of leather you use is important. Most people opt for full-grain leather, which is the strongest and most durable option. It also has a unique texture that can be used to create beautiful and intricate designs.
Other popular choices include suede and embossed leather; both of these options allow for more detailed laser engravings than full-grain leather does. No matter what type of leather you choose, make sure it's of high quality so that your design will last longer and look better.
Leather with too much stretch or thinness won't work well with laser engraving processes since the heat from the laser might warp or damage it. To ensure a quality product, it's best to avoid leather with any defects or imperfections.
Another factor to consider when selecting the right type of leather for laser engraving is its thickness. Suede and embossed leather are usually thin enough that they can be engraved without any issues, while full-grain leather may require multiple passes over the design in order to create a deeper engraving.
Thicker leather will also take longer to engrave since each pass takes more time due to the increased heat resistance of thicker materials. It's important to consider how long your project will take when choosing the right type of leather for your laser engraving.
Full-grain leather is a great option for its strength and durability, while suede and embossed leather offer more intricate details. Just make sure to consider the thickness of the leather as well so that your engraving turns out to look perfect!
15 Leather Laser Engraving Ideas
1. Customized Keychains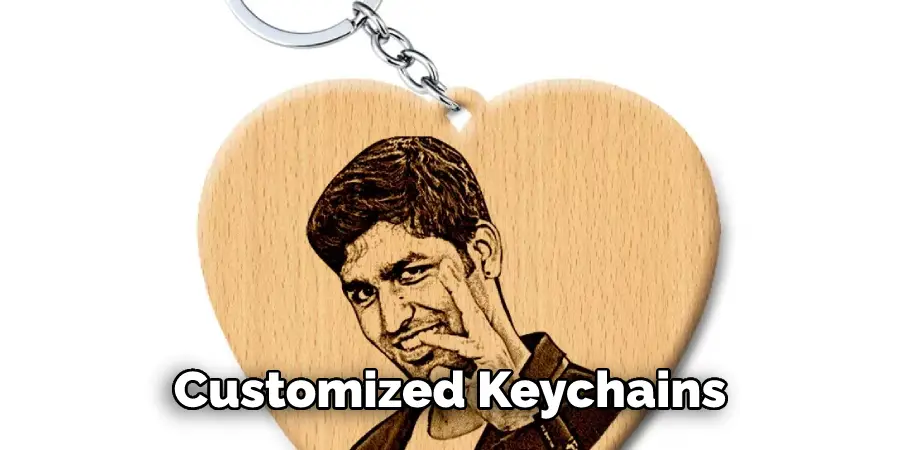 One popular leather laser engraving idea is to create customized keychains. You can engrave a person's name, initials, or a special message on a keychain to create a unique and personal gift. Keychains can be made from a variety of materials, including leather, wood, and metal.
While the keychain design can be simple or intricate, laser engraving will ensure that the finished product is precise and accurate. If you are looking for a special gift, consider customizing a keychain with laser engraving. Although it may take some time and effort, the results will be worth it.
2. Monogrammed Tote Bag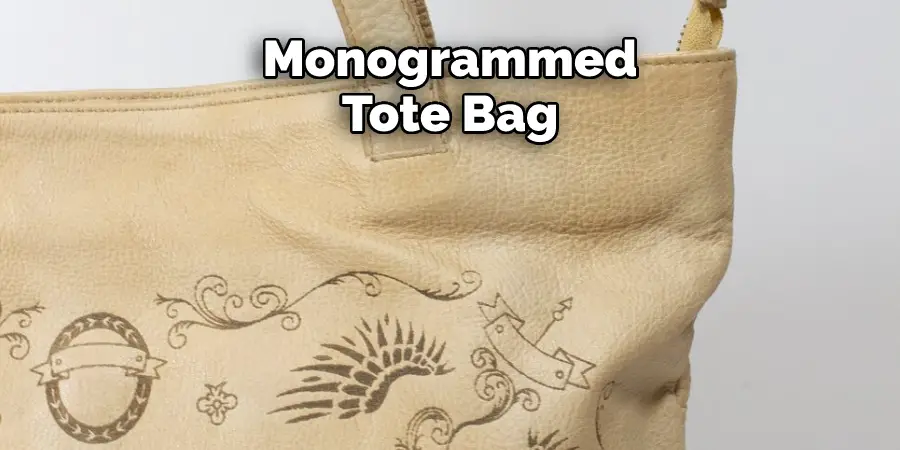 Another great idea is to engrave a monogram on a tote bag. This is a great way to add a personal touch to a bag that can be used for work, travel, or everyday errands. Personalize the bag with a special font, an intricate design, or even a favorite saying.
Not only will your tote look stylish and unique, but it will also be a reminder of your favorite memories each time you use it. For an extra special touch, consider engraving the tote with the recipient's initials or a meaningful phrase. This will surely be a gift they'll never forget! To make the engraving stand out, choose a contrasting color of leather and pair it with a metallic or bright hue.
This will give the tote a special touch, making it truly one of a kind. While you can use leather as the main material for the tote, consider adding other fabrics and materials to make it more eye-catching.
3. Personalized Wallet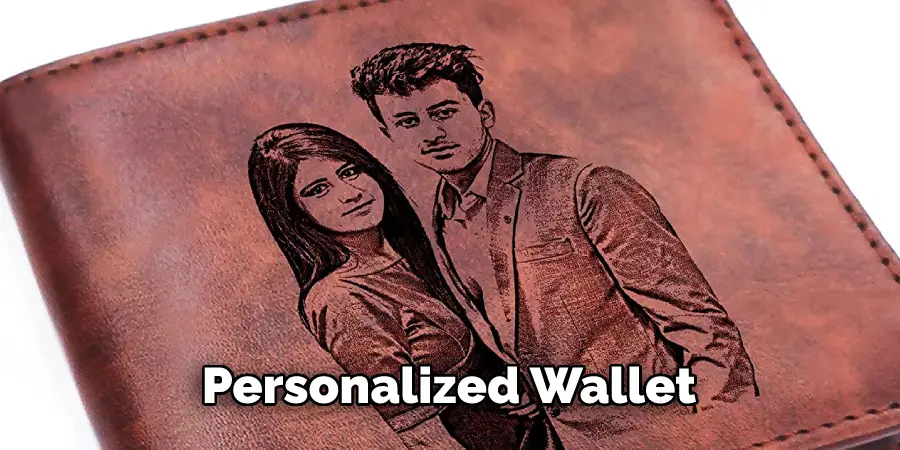 A personalized wallet is another excellent gift idea. With personalized leather laser engraving, you can make a wallet with your recipient's name or initials on the front. You can also add their favorite quotes or images to truly make it unique.
A personalized wallet is sure to be treasured for years to come! Additionally, you can also add pockets and sleeves to the wallet, making it even more functional. This is a great way to show someone how much you care and make them feel special.
To make it extra special, you can even create a custom design. This way, the recipient will have something that is truly one of a kind. Although personalized wallets may be more expensive than regular wallets, the thought you put into it will make it a truly memorable gift.
4. Customized Phone Case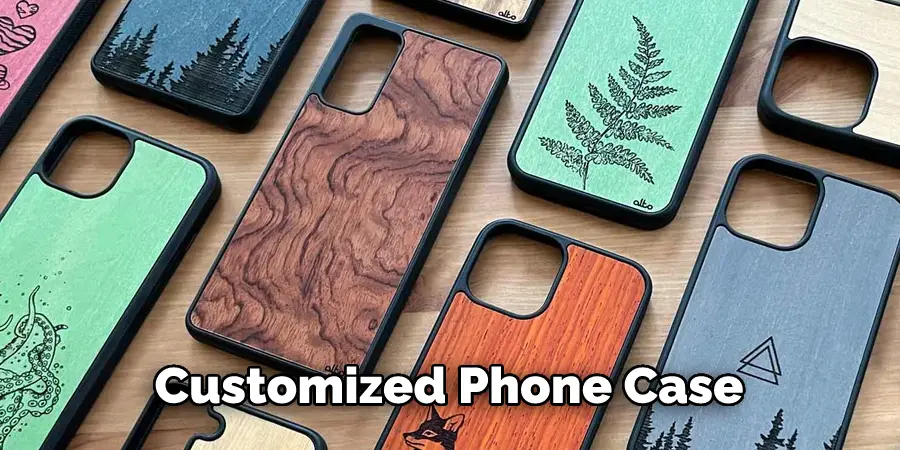 A customized phone case is another popular option for leather laser engraving. Pick a design of your choice, add text or initials, and have it etched onto the cover of your smartphone. Not only will it look unique, but you'll also be able to show off your style and creativity.
Plus, you can keep it as a memento for years to come! If you want to go all out with this idea, you can even have a photo of your own engraved onto the case. This is an unforgettable and personalized way to show off your style! To ensure that your phone case lasts, make sure to use genuine leather and a high-quality laser engraving machine.
With the right materials and care, you can have a beautiful keepsake for years to come! Although it's not for everyone, if you're looking to make a statement with your phone case, leather laser engraving is the way to go.
5.  Engraved Watch Band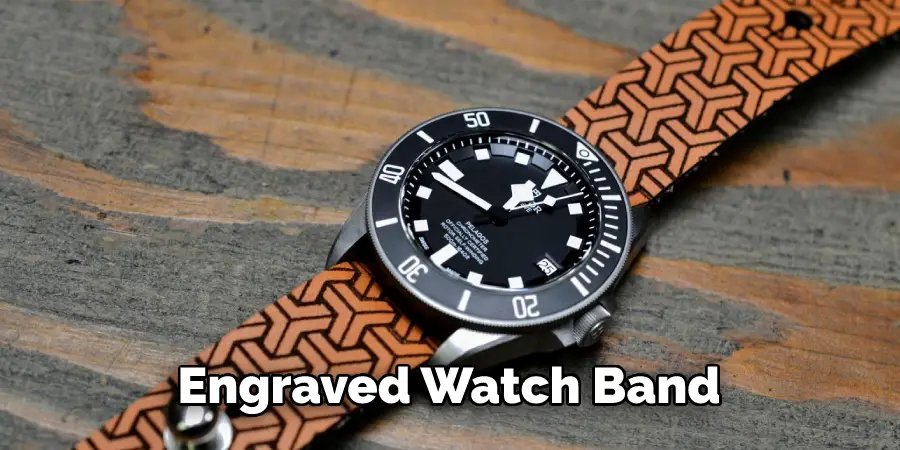 An engraved watch band is an elegant and sophisticated gift idea. It's perfect for a special occasion such as an anniversary, birthday, or holiday. By laser engraving the leather of the watch band with your own personalized design or message, you can give someone a truly unique and thoughtful gift.
This is especially true if you choose to have something that is meaningful to them engraved onto their watch band. Whether it's a meaningful quote, a family crest, or an inside joke, you can make sure that the watch band is something truly special. Try to think outside the box when it comes to leather laser engraving and create a gift that will be remembered long after you give it.
6.  Customized Business Card Holder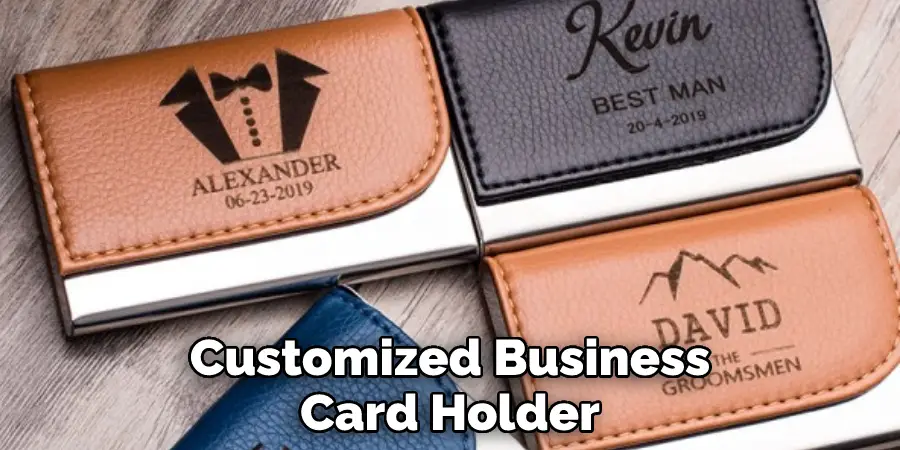 A customized business card holder is an ideal gift for the professional in your life. You can easily customize a business card holder with laser engraving of your recipient's name, company logo, or any other design that is meaningful to them.
This personalized gift will be sure to leave a lasting impression and serves as a great way to show appreciation for someone special in your life. To make this gift even more special, you can fill the cardholder with your recipient's favorite cards for a unique and thoughtful touch.
Additionally, a customized business card holder is a great way to make sure your own cards stand out among the rest. While it may be a small item, it can make a big impact.
7.  Personalized Picture Frame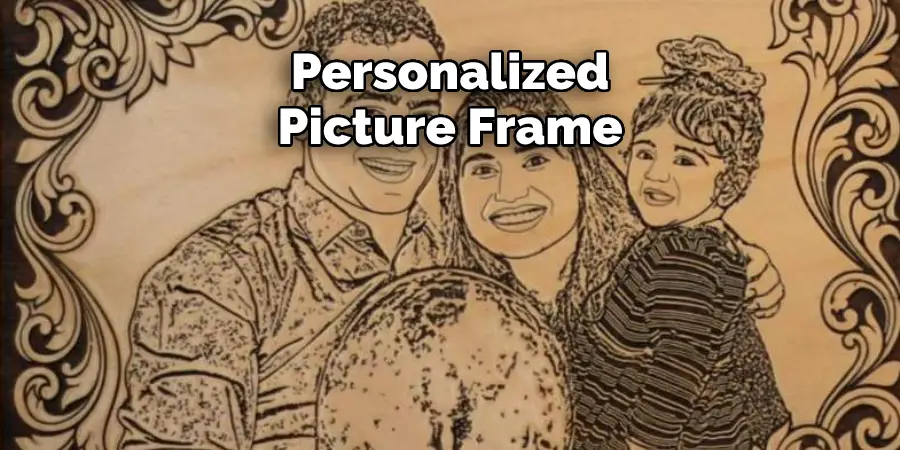 A personalized picture frame is a wonderful way to display your favorite photo of someone special. With leather laser engraving, you can create a beautiful frame that is customized with the name of your loved one or a special message. It's a thoughtful gift that will be cherished for years to come.
Additionally, it makes for an eye-catching décor item in any room! To create your personalized leather laser engraved frame, simply sketch out your design and send it to a craftsperson who can engrave it for you. The result will be a truly one-of-a-kind piece that will bring joy and memories for years to come.
8.  Customized Notebook Cover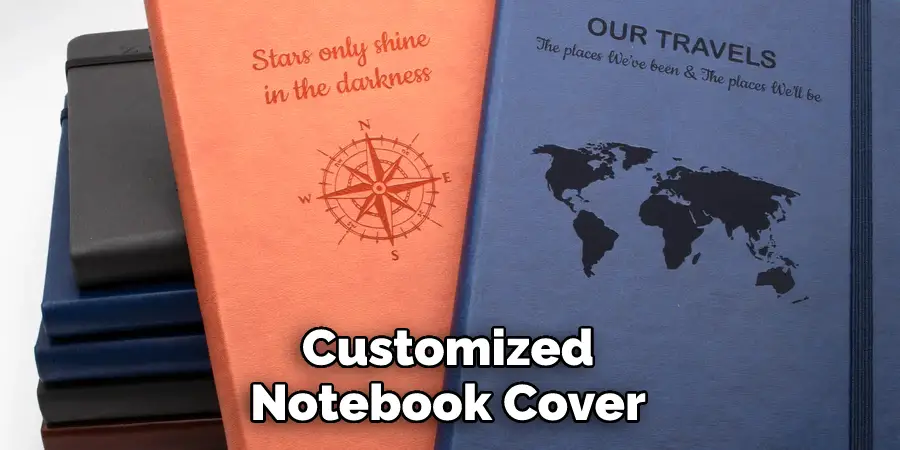 A customized notebook cover is perfect for the writer or artist in your life. Laser engraving leather can create intricate designs, such as initials, a monogram, or even an image. You can also choose to add other elements for extra personalization, like brass studs or colorful threads. This is a great way to commemorate special occasions with something that will last for years.
While this is a more intricate project, it's still something that anyone with a laser engraving machine can tackle. Though it may take some practice, you'll be able to create something special that your recipient will treasure.
9.  Engraved Pencil Case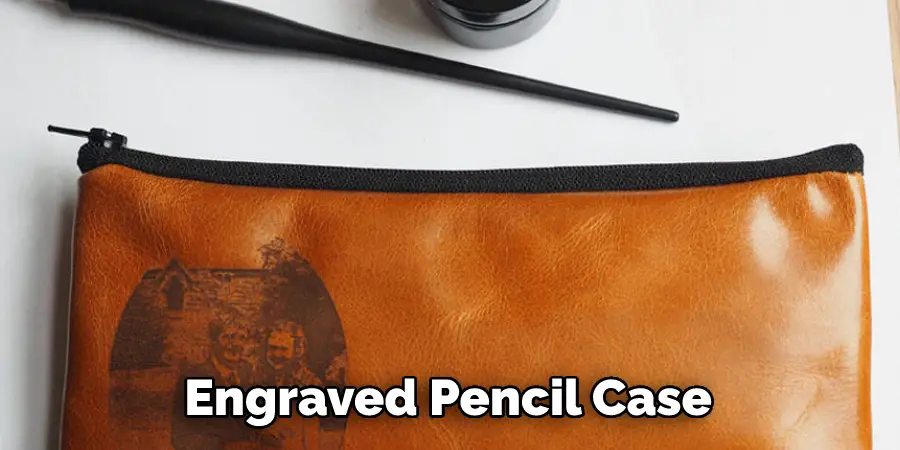 An engraved pencil case is an excellent gift for the student or teacher in your life. It can be personalized with a name, initials, or even an inspirational phrase. Leather laser engraving is one of the best ways to create this type of gift because it's durable and will last for a long time. The intricate details that are possible with leather laser engraving make this type of case truly unique and special.
With the right design and phrase, this pencil case will make a great impression for years to come. However, make sure to use a quality engraving machine that offers the right settings for leather engravings. This will ensure that your design comes out perfectly.
10.  Personalized Jewelry Box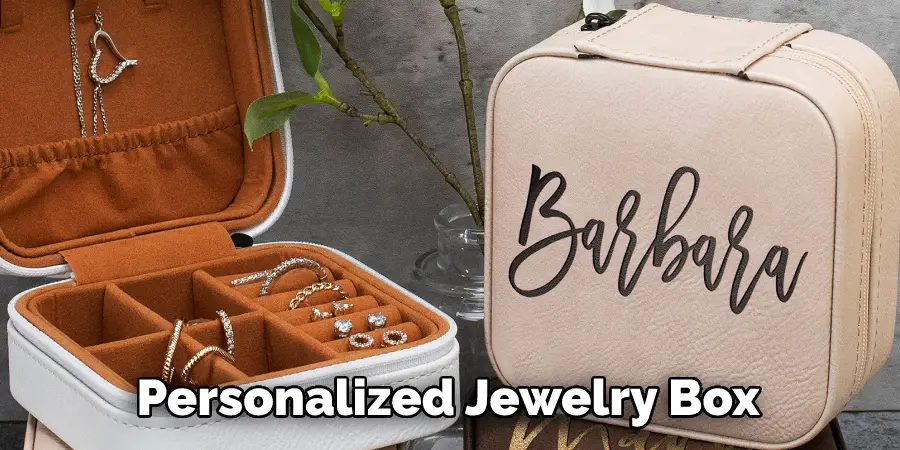 A personalized jewelry box is a wonderful gift for the person who loves to accessorize. Using leather laser engraving, you can customize a jewelry box with the recipient's initials or signature. Or, if you are feeling creative, incorporate some intricate patterns and designs to make it truly unique. The result will be a one-of-a-kind gift that the recipient will cherish forever.
Although it may take some time to perfect the design, the effort will be well worth it. However, if you don't have the time to create your own design, there are plenty of custom designs available online that can be used for inspiration.
11.  Engraved Key Fob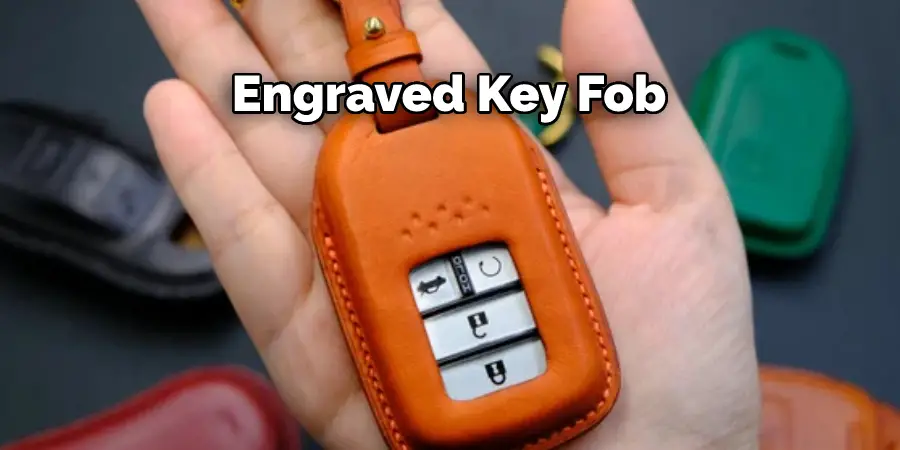 An engraved key fob makes a great gift for anyone who uses keys regularly. A leather key fob can be personalized with a custom message, initials, or graphic. Leather laser engraving is ideal for creating precise and intricate designs that will last for years to come.
Gift recipients will appreciate the thoughtful gesture and the unique appearance of this special item. To make it even more special, consider wrapping the key fob in a luxurious box or case.
However you choose to give it, the recipient will appreciate the effort and time you put into creating a personalized gift tailored for them. Make sure to choose quality leather that will last, as well as a strong laser engraving machine for the most precise results.
12.  Customized Bookmark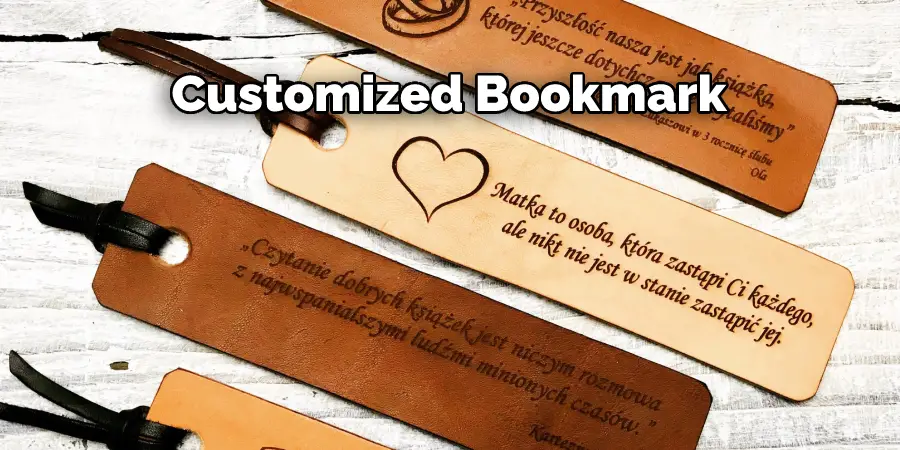 A customized bookmark is an ideal gift for any book lover in your life. With laser engraving technology, you can create a unique and personalized bookmark with your favorite quote or design. The leather finish adds an extra touch of sophistication and elegance that cannot be achieved with other materials.
The best part is that the leather bookmark will never fade, making it a lifelong keepsake. Customized bookmarks are an ideal way to show someone you care and make them feel special. Additionally, the leather can be easily cleaned, and it won't tear or wear down from frequent use. However, extra care should be taken to ensure that the laser engraving does not become damaged.
13. Monogrammed Luggage Tag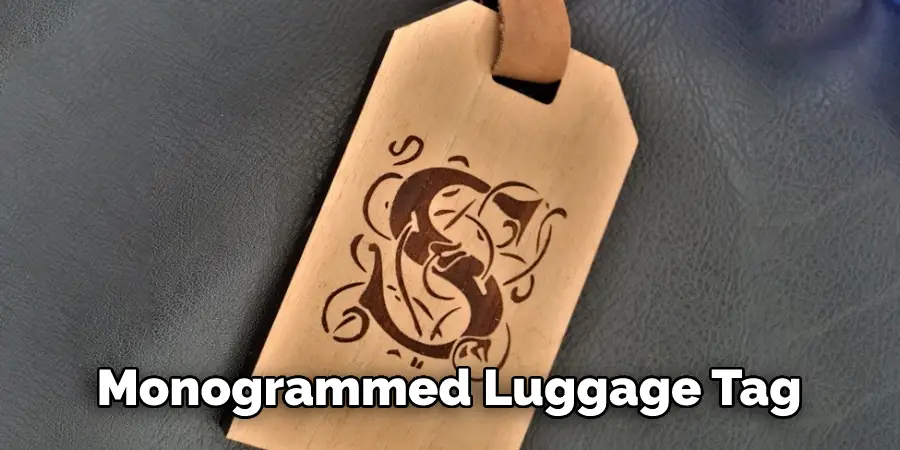 A monogrammed luggage tag is a great way to make your travel bag stand out from the crowd. Laser engraving your name and initials onto the leather tag is a great way to add an extra touch of personalization while still keeping it practical.
The luggage tag can easily be attached to any bag or suitcase, making it easy for you to find your belongings in a crowded airport or hotel lobby. Plus, with laser engraving, you won't have to worry about the writing fading or smudging over time.
So, grab your leather luggage tag and get ready for your next adventure! To make it even better, you can laser engrave a meaningful phrase or word on the back. Make sure you pick something that will remind you of the adventure to come.
14.  Personalized Flask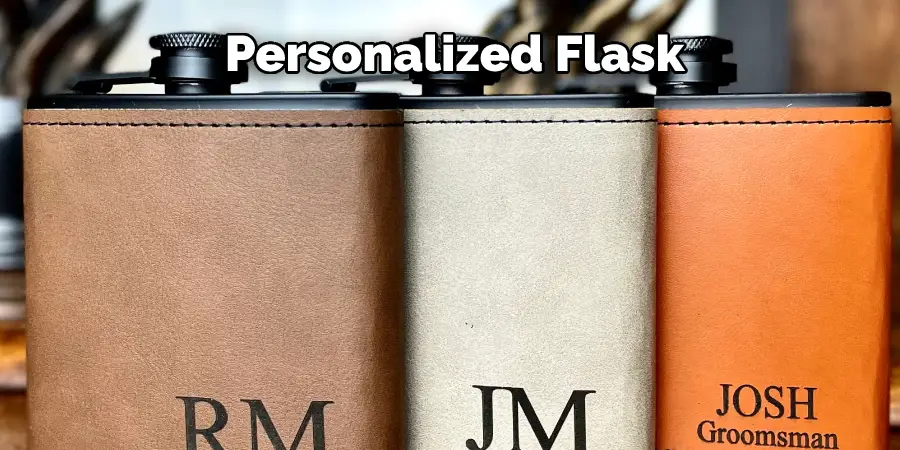 A personalized flask makes an excellent gift for any whiskey connoisseur in your life. With laser engraving, you can easily create a one-of-a-kind design of your choice. Choose a favorite quote, monogram initials, or any other personalized message that's sure to make the recipient smile!
Though a bit more challenging, you can also choose to engrave the entire flask with an intricate image or design. Either way, the personalized flask is sure to be a hit! However, just be sure to double-check that the flask you're using is laser-engravable.
Try to find one made of stainless steel or alloys that are a bit harder than normal. This will help ensure that you get a beautiful and long-lasting engraving.
15. Customized Money Clip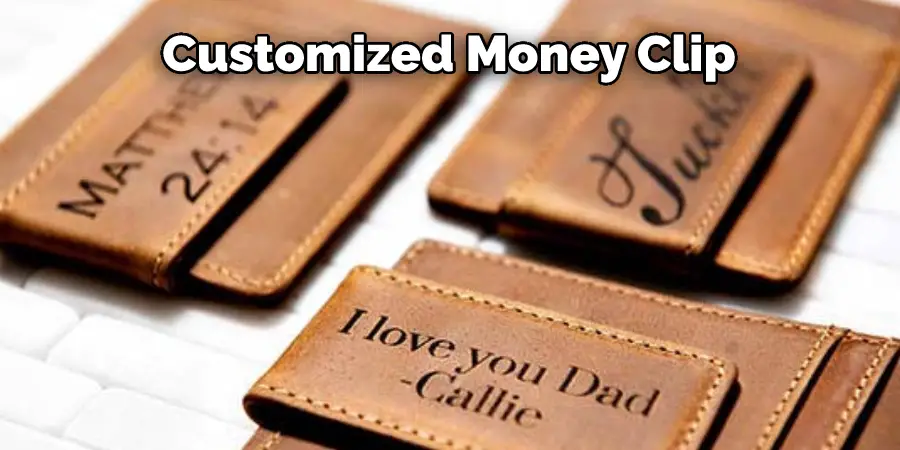 A customized money clip is another popular option for leather laser engraving. It's a great way to add a personal touch while keeping your cash organized. You can engrave initials, monograms, or other designs onto the leather to make it unique and special.
Plus, the money clip will last for years to come! To make a truly special gift for your friends and family, consider engraving their initials or an inspirational message into the leather money clip. They'll be sure to love it!
Things to Look for When Planning for Leather Laser Engraver
1. Quality of the Leather:
As with any material, you want to ensure that the leather is of high quality and will last a long time. Look for leather that is treated to be water-resistant, stain-resistant, and of a good weight and thickness.
2. Type of Laser Engraver:
Make sure the laser engraver you are using can handle the type of leather you are working with. Not all lasers are built for all materials, so choose one that will produce clean and precise results.
3. Pattern Compatibility:
When it comes to leather laser engraving, some areas may not be suitable for certain patterns due to their size or shape. Make sure to check if the specific area you want to be engraved will work with the pattern chosen before moving forward with the project.
4. Design Considerations:
Consider the overall look of the design and make sure it is visually appealing. Make sure to think about colors, textures, fonts, and other elements that will work best with your engraving.
5. Cost:
Leather laser engraving can be an expensive process so consider your budget and find a solution that works within it. Look for companies that offer competitive pricing or bulk discounts to save money on multiple orders.
6. Delivery Time: 
Time is often of the essence when working with leather laser engravers, so make sure you understand their delivery timeline before committing to any project. Ask about scheduling options in case you need something sooner than expected.
Some Common Mistakes When Planning for Leather Laser Engraver
1. Not Using the Right Type of Leather:
Leather is a very diverse material, with many types and finishes that can be used for laser engraving. Choosing the right type of leather is a crucial step in your laser engraving project, as using an unsuitable type could result in results that are not what you were hoping for. Make sure to do sufficient research before committing to any particular type of leather.
2. Not Considering The Size Of Your Engraver:
When planning your laser engraving project, it's important to consider the size of your laser engraver and how it will affect the size of your design. If you choose a design that is too large for your machine, there may be complications during production, resulting in a less-than-desirable finished product.
3. Forgetting To Test Your Leather Sample First:
Before you start your laser engraving project, it's important to test out a sample of the leather you will be using. This is key for ensuring that the laser is powerful enough to etch into the material, as well as producing an aesthetically pleasing output. It's also important to make sure that there are no unexpected surprises during production.
Conclusion
Laser engraving technology is a great way to make your leather designs truly unique. With leather laser engraving ideas, you can personalize products and add distinctive touches to everyday items. If you want to stand out in the marketplace, incorporating laser engraving on leather products is a great way to go.
Whether you're creating personal pieces for yourself or professional designs for others, laser engraving will help give your design an extra touch of elegance that other techniques simply can't match. With the use of this technology, you have limitless possibilities when it comes to bringing amazing imagery and designs to life.