Are you looking for a timeless wardrobe staple that's not only stylish but rugged and makes a statement? Look no further than Harley Davidson leather jackets! Dating back to the early 1900s, these iconic pieces of apparel have proven they're staying power in popular culture with bikers, rock stars, and fashion lovers alike.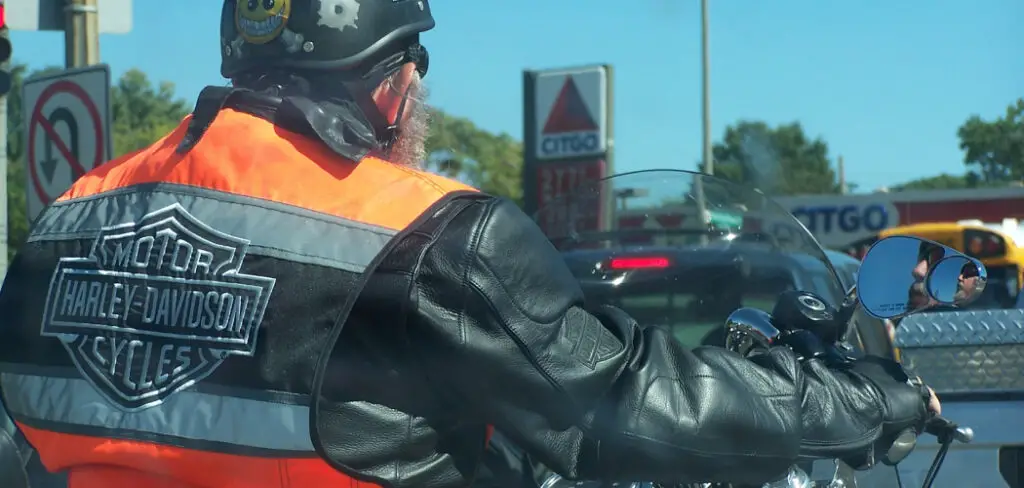 In this post, we'll explore Harley Davidson jackets' rich history, how to identify if you've got an authentic piece on your hands (and yes – authenticity matters!), and some tips on how to date a Harley Davidson leather jacket. So put your boots on, and let's ride through the history of mega-cool motorcycle wear!
Is My Leather Jacket Vintage?
If you're trying to determine the age of a Harley Davidson leather jacket, there are several factors to consider. First, check the label. Most vintage jackets had either a "Harley-Davidson" or "H-D" label stitched inside the collar. These labels typically provide information about when and where it was made as well as other details.
In addition, look at the type of leather used for construction. Earlier models tended to be thicker and more durable than modern ones. The color of the leather can also help indicate its age; most vintage Harley Davidson jackets are brown or black, while modern versions come in an array of colors.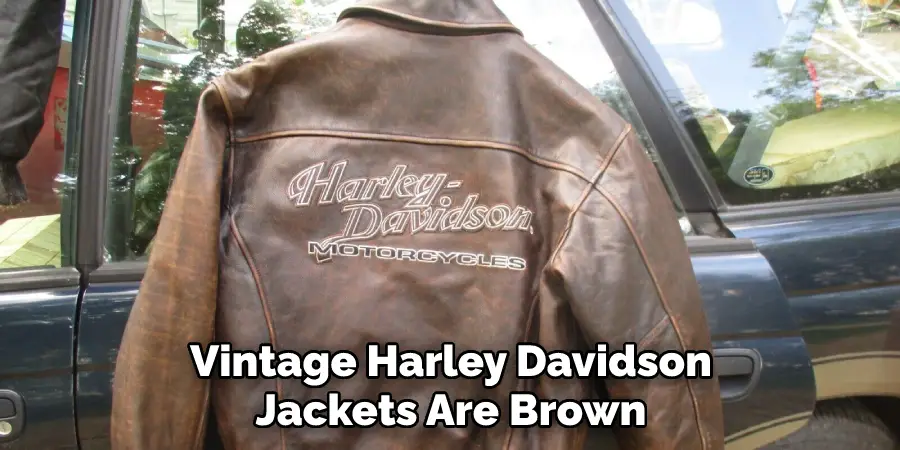 Next, examine any metal parts such as buttons, zippers, and rivets. Earlier versions usually had solid metal components rather than plastic or coated ones. The type of stitching used in the construction can also provide clues; vintage jackets often have a single-needle lockstitch rather than a double-needle chain stitch.
Finally, examine any other details such as pocket designs, embroidery, or special features like epaulets or gussets that help indicate when it was made. With all these factors taken into consideration, you should be able to determine the age of your leather jacket with relative accuracy!
Harley Davidson leather jackets are a timeless classic that have been around for generations. By taking the time to examine the details, you can determine if your jacket is vintage and enjoy it for years to come!
10 Methods How to Date a Harley Davidson Leather Jacket
1. Check the Label.
If the jacket has a label that reads "Harley-Davidson," it is most likely an authentic Harley jacket. If the label only says "HD," it is probably a replica. To be sure, look for the "Motorcycle Clothing Company," which is a subsidiary of Harley-Davidson. If the jacket has this logo, it is an authentic Harley jacket.
You can also look up the logo to ensure its authenticity. However, if the label simply says "Leather Jacket" with no other information, it is likely not a Harley jacket. Though it may still be a leather jacket, it is not likely to be an authentic Harley jacket.
2. Examine the Stitching.
Authentic Harley jackets will have high-quality stitching that is even and straight. If the stitching is sloppy or uneven, it is likely a fake. Look for a prominent Bar & Shield logo on the back of the jacket with tight, even stitching.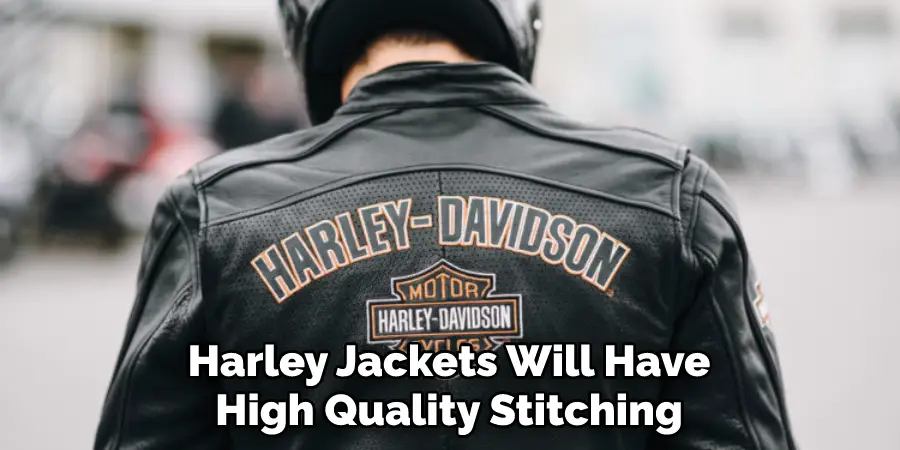 Take note of any additional patches or designs that are sewn onto the jacket, as these are likely to be signs of authenticity. Though some jackets may have a few small imperfections, most will be well-crafted and should not have any major flaws.
3. Inspect the Zippers.
The zippers on an authentic Harley jacket will be made of metal and will have the Harley-Davidson logo on them. Replica jackets will usually have plastic zippers with no logo. Also, check to see if the zippers have a number stamped on them.
On authentic Harley jackets, the number should match that of the tag inside the jacket. If the zippers don't match, then it is not a genuine Harley jacket. If they do match, then you can be sure it is the real deal.
4. Feel the Leather.
Authentic Harley jackets are made of high-quality leather that is soft and supple to the touch. Fake jackets are often made of lower-quality leather that feels stiffer and cheaper. A good indication of authenticity is the stitching; look for a neat and even stitch down each seam.
Also, check for any logos or tags that indicate it is an official Harley Davidson product. Additionally, the zippers should be heavy duty and the buttons should be made of metal or plastic. However, these are not always reliable indicators of authenticity, so it is best to feel the leather in order to determine its quality.
5. Look for Special Features.
Some authentic Harley jackets come with special features, such as a zip-out liner or reflective piping. These features are not typically found on replicas. Additionally, some Harley jackets feature the iconic eagle logo on the back or have a unique patterned lining. These are all signs of an authentic jacket. If these features are present, it's likely a genuine Harley jacket. Make sure to inspect the details and do your research.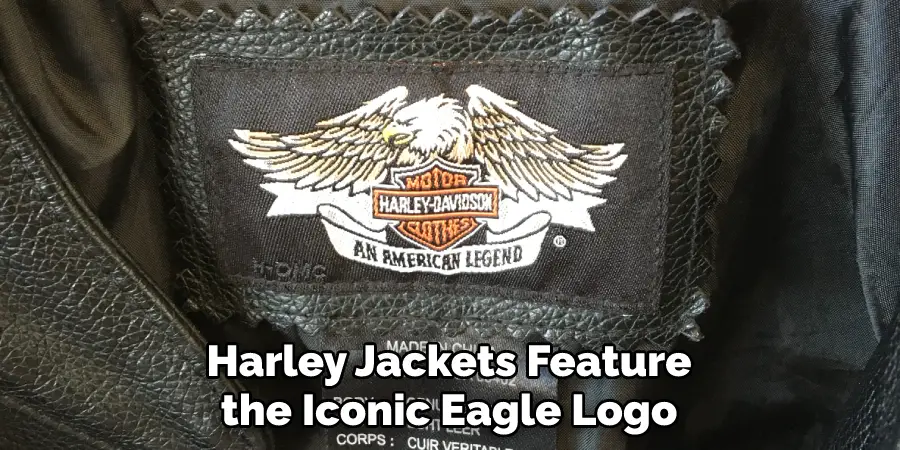 6. Check the Price Tag.
Harley-Davidson jackets are not cheap, so if you find one for an unusually low price, it is probably a fake. Authentic Harley-Davidson jackets range in price from around $200 to over $1,000, depending on the style and condition. A good rule of thumb is that if it's too good to be true, it probably isn't.
To ensure you're getting a genuine leather jacket, buy it from an authorized Harley-Davidson dealer or check the authenticity of the seller. Also, look for signs of wear and tear or discoloring, as they can be indicative of a fake jacket.
7. Do Some Research Online.
There are many websites and forums dedicated to Harley-Davidson motorcycles and gear, so doing some research online can help you learn more about what to look for in an authentic jacket. You can look for things like stitching, zippers, buttons, insignias, and labels. All of these elements should be present on a genuine Harley-Davidson leather jacket.
You can also find out more about the style, fit, and color combination of vintage Harley-Davidson jackets to ensure you're getting the real deal. Though doing research is important, don't forget that you can also find clues in the jacket itself. Feel free to take a close look at it, inside and out.
8. Visit a Harley Dealership or Store.
If you have access to a Harley dealership or store, take some time to look at the jackets they have on display or for sale. This will give you a good idea of what an authentic jacket looks like and how much it should cost.
If you're lucky, you might even find one with a tag or stamp indicating the year and model it was made for. Check to make sure all the zippers, buttons, and snaps are in working order. Make sure there is no excessive damage or wear to the material.
9. Compare It to Other Harley Jackets.
If you know someone else who owns a Harley jacket, it can be helpful to compare yours to theirs. This will help you spot any differences that could indicate whether your jacket is real or fake. Pay particular attention to the stitching, logo placement, and design details.
If you find any discrepancies, it may be a sign the jacket is not authentic. Additionally, research the typical styles of Harley jackets for the era when yours was made.
10. Ask an Expert for Help.
If all else fails, you can always take your jacket to a leather goods specialist and ask them to authenticate it for you. They should be able to tell you if the jacket is genuine or not after inspecting it closely.
This is the most reliable way to tell if your jacket is genuine or not and should set your mind at ease. Some Harley Davidson dealerships also have leather specialists on staff who may be able to help you out.
Things to Look for When Dating a Harley Davidson Leather Jacket
1. Look for Harley Davidson Tags on the inside of the Jacket.
A true Harley Davidson leather jacket will have a tag that reads "Harley-Davidson MotorClothes" and will include the size, product number, and country of origin.
2. Check for Quality Stitching.
A Harley Davidson jacket should have strong double stitching along the seams that is evenly distributed throughout the entire jacket.
3. Look for a Quality Lining.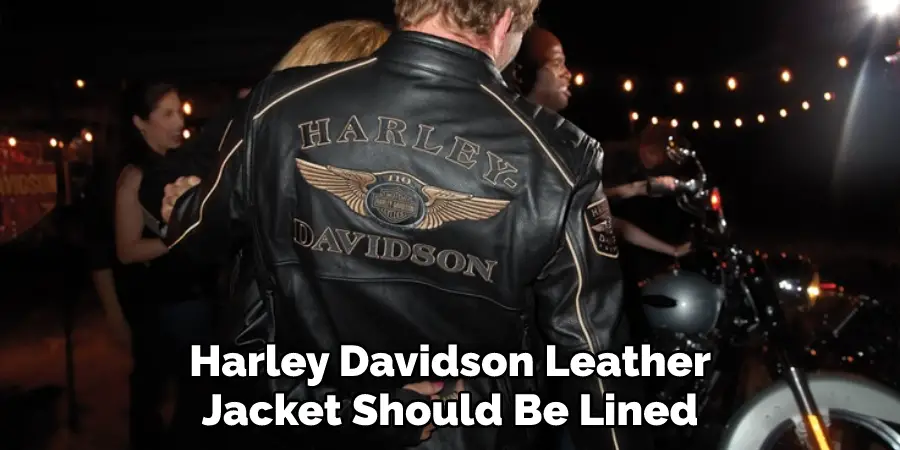 The inside of a real Harley Davidson leather jacket should be lined with quilted satin or nylon material and will feature a branded soft fabric patch on one side with the Harley-Davidson logo embossed onto it.
Conclusion
Now that you know how to date a Harley Davidson leather jacket, you're well on your way to becoming a style expert. Take time to explore different vintage shops, thrift stores, and online retailers for a piece that makes you feel empowered and fashionable!
A Harley Davidson leather jacket is the perfect way to express your individuality and rock a one-of-a-kind look. With this knowledge, you can keep your eyes peeled and your options open when it comes to finding the perfect Harley Davidson piece.