Why not try making a leather vest if you're looking for a new and unique way to showcase your style? This tutorial will show you how to make a leather vest that is both stylish and comfortable. So, if you're up for the challenge, follow along and learn how to create your very own vest!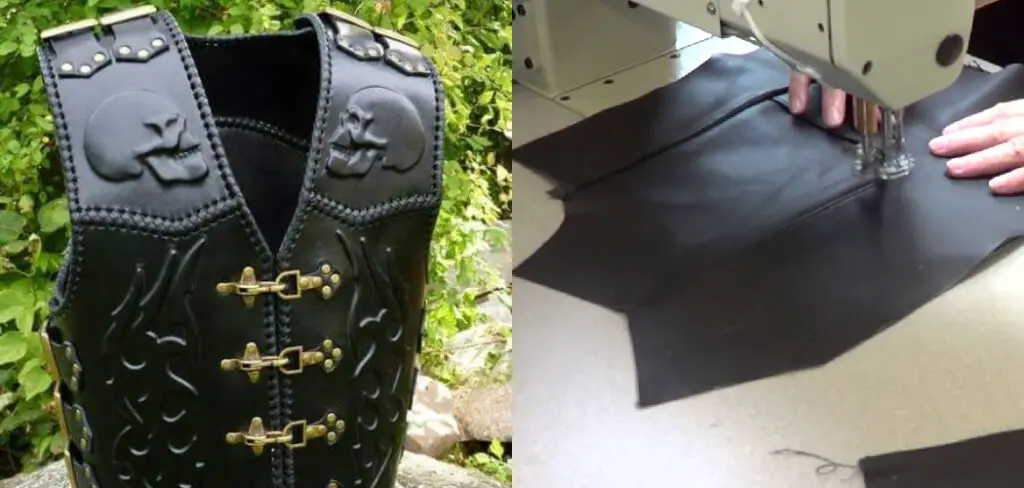 What Is a Leather Vest?
A leather vest is a garment made of skin that has been treated with tanning chemicals to preserve it and make it stronger. The garment usually has a back, sides, and front panel, with or without sleeves. Leather vests are often lined with other materials, such as polyester, to make them more comfortable to wear. Many leather vests also have pockets to hold various items, such as cigarettes, lighters, wallets, or keys.
Motorcyclists commonly wear leather vests, but they are also popular among bikers, hikers, and even swimmers. In recent years, leather vests have become fashionable among both men and women who want to add a touch of ruggedness to their style.
Why Should You Make a Leather Vest?
Leather apparel is always in style. It's popular with celebrities and everyday people alike. Leather vests are a great way to add a touch of edge to your look. They can be worn over a dress or blouse for a night out or with jeans and a tee for a casual day. Plus, they're perfect for layering in the colder months. But there's more to leather vests than just their good looks.
Leather is also durable and will last longer than other materials. With proper care, your vest will only get better with age. Choosing a quality piece made from full-grain leather is key to longevity. Avoid vests made from split leather or bonded leather, as these are lower quality and won't stand up to wear and tear as well as full-grain leather. When you invest in a quality leather vest, you're getting a piece that will last for years to come.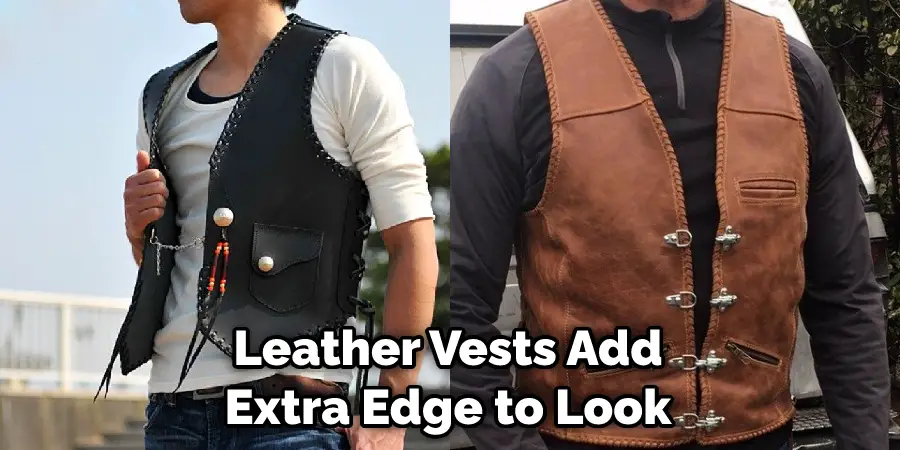 How to Make a Leather Vest Step-by-Step Guide
Step 1: Choose the Type of Leather
The first step is to select the type of leather you want to use. There are many different types of leather, such as cowhide, pigskin, and lambskin. Each type has its own unique properties, so it's important to choose the right one for your project.
Step 2: Cut Out the Pattern Pieces
After you've chosen the leather, you'll need to cut out the pattern pieces. You can either use a store-bought pattern or create your own. If you're creating your own pattern, be sure to add seam allowances.
Step 3: Assemble the Pieces
Once the pattern pieces are cut out, it's time to assemble them. Begin by sewing the shoulder seams and side seams. Then, attach the lining (if you're using one).
Step 4: Attach the Hardware
Next, you'll need to attach the hardware. This includes things like snaps, buttons, or zippers. Again, be sure to follow the manufacturer's instructions on how to do this.
Step 5: Finish the Seams
After the hardware is attached, you'll need to finish the seams. This helps prevent fraying and makes the vest more durable. Again, you can use a serger or a zigzag stitch.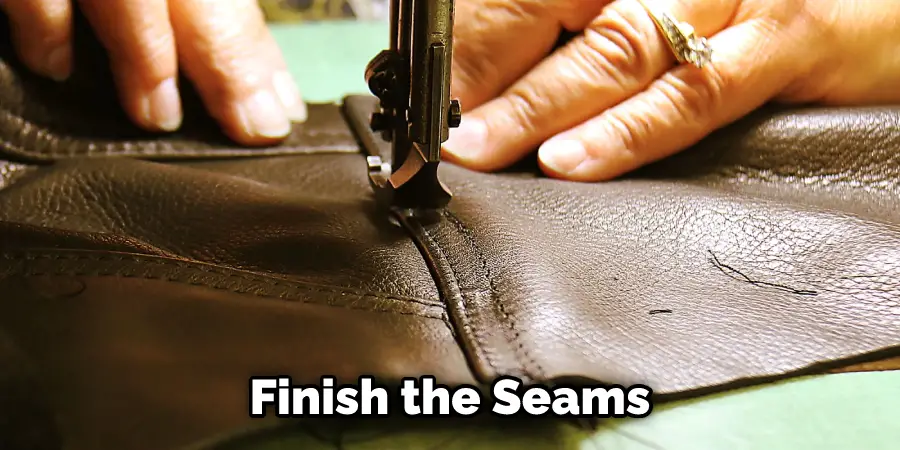 Step 6: Add Any Embellishments
Now is the time to add any embellishments you want to your vest. This could be anything from spikes to studs to the fringe. Be creative and have fun with it! Once you've added all your desired embellishments, let the glue dry completely before moving on to the next step.
Step 7: Try It On
Before you call it finished, you should, of course, try on your new leather vest. If it feels too loose, take in the side seams. If it feels too tight, let out the side seams. Once you're happy with how it looks and feels, congratulations! You've just made yourself a custom piece of clothing that will last for years to come.
Step 8: Add a Label
If you want, you can add a label to the inside of your vest. This is optional, but it's a nice way to personalize your vest and make it truly unique. You can either hand-stitch a label or use an iron-on transfer.
That's it! You now know how to make a leather vest. If you follow these steps, you'll have a high-quality garment that will last for years. So get creative and have fun with it!
You Can Check It Out to Make a Leather Handbag 
How to Choose the Right Leather for Your Vest
If you're looking to add a new vest to your wardrobe, you may be wondering what kind of leather is right for you. Here are a few things to keep in mind as you make your decision. First, think about the climate you live in. If you live in an area with warm weather, you'll want to choose lighter-weight leather. A heavier leather will be a better choice if you live in a colder climate. You'll also want to consider the activity level you plan to do while wearing your vest.
A tough, durable leather is a good option if you're planning on doing a lot of hiking or other outdoor activities. On the other hand, if you're looking for something to wear out on the town, something softer and more pliable might be a better choice. Finally, think about the care and maintenance required for different types of leather.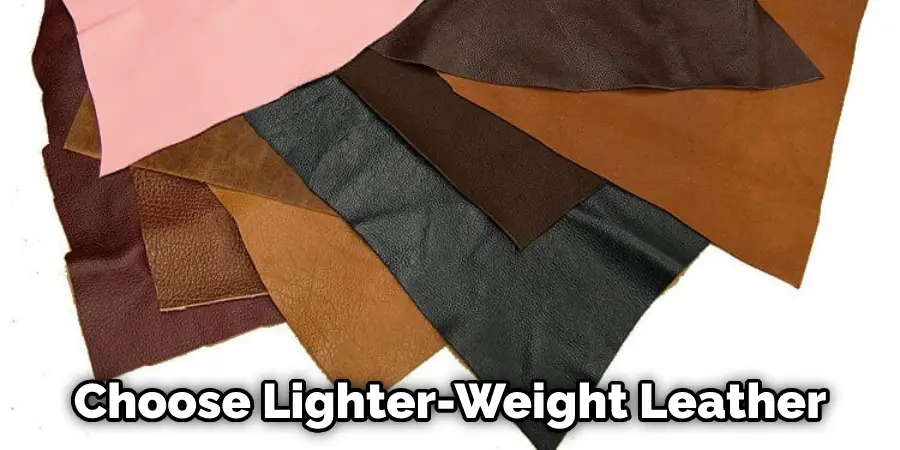 Some types of leather are very low-maintenance and only require occasional cleaning, while others require more regular care. Choosing the right leather for your vest is an important decision that will help you enjoy your vest for many years to come.
The Best Types of Thread to Use for Sewing a Leather Vest
When it comes to sewing a leather vest, there are a few things you need to keep in mind. First, you must ensure you're using the right type of thread. Second, you must ensure that your stitches are strong and won't come undone. And third, you need to be careful not to damage the leather while you're sewing. With that said, here are the best types of thread to use for sewing a leather vest:
Top-stitching thread: Top-stitching thread is a thick, durable thread that's specifically designed for sewing heavy-weight fabrics like leather. It's available in various colors, so you can choose one that matches or contrasts with your leather.
Polyester thread: Polyester thread is another good option for sewing a leather vest. It's strong and sturdy and comes in a wide range of colors. Plus, it's less likely to break than other types of thread.
Nylon thread: Nylon thread is similar to polyester thread in terms of strength and durability. However, it's not as widely available in colors other than black and white. Nevertheless, nylon thread is a good choice for sewing a leather vest.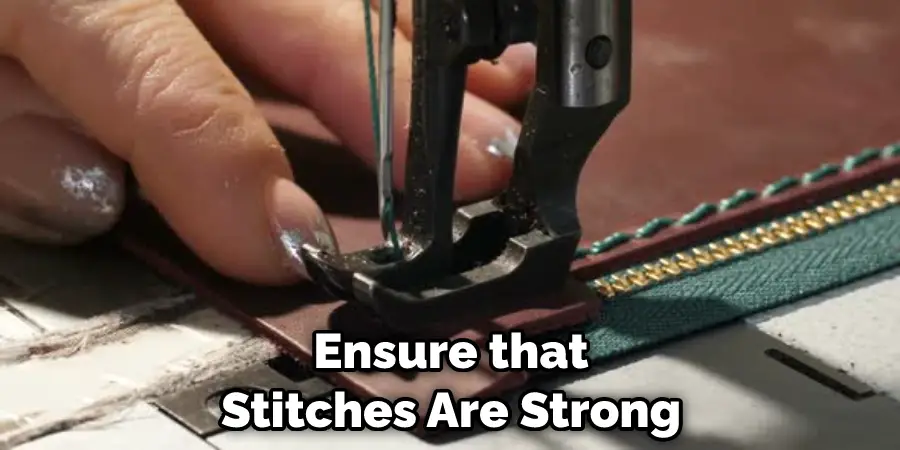 Overall, the best type of thread to use for sewing a leather vest is the top-stitching thread. It's strong and durable, and it comes in many colors. However, polyester and nylon threads are also good choices if you can't find the top-stitching threads in the color you want. Whichever type of thread you choose, just be sure to sew carefully, so you don't damage the leather. Keep reading for more information about how to make a leather vest.
How to Add Snaps, Buckles, or Zippers to Your Leather Vest
Customizing a leather vest is a great way to add your own personal touch to an otherwise plain outfit. And one of the easiest ways to do this is by adding snaps, buckles, or zippers. Snaps are available in various sizes and styles and can be easily applied with just a few tools. Buckles come in metal and plastic varieties and can be attached using glue or stitching.
Zippers can be a bit more difficult to install, but they offer a unique look that is sure to turn heads. So whether you're looking for a simple way to spice up your wardrobe or you're aiming for a truly one-of-a-kind look, customizing your leather vest with snaps, buckles, or zippers is the way to go.
What Type of Leather Is Best for A Vest?
When it comes to choosing the right leather for a vest, there are many factors to consider. One important factor is the climate in which you will wear the vest. For example, if you live in a hot climate, you'll want to choose lighter-weight leather that won't make you sweat. On the other hand, if you live in a cold climate, you'll want to choose heavier-weight leather that will provide some insulation.
Another factor to consider is the level of activity you'll be doing while wearing the vest. If you plan on doing a lot of physical activity, such as riding a motorcycle or hiking, you'll want to choose a durable leather that can withstand some wear and tear. Finally, it's also important to think about the look you're going for. Do you want a vest that's sleek and stylish? Or do you prefer something that's more rugged and weather-beaten? No matter your preferences, there's sure to be a type of leather perfect for your needs.
Conclusion
With a little bit of effort and the right tools, you can make your own leather vest. Follow these simple steps to get started, and before you know it, you'll be sporting your very own customized piece of clothing. Thanks for reading our post about how to make a leather vest. What are you waiting for? Start crafting!