Leather furniture is an elegant and luxurious addition to any home, but one of the drawbacks of leather is that it can be prone to scratches. Over time, these scratches can begin to detract from their beauty and make them appear worn. Fortunately, there are steps you can take to prevent this problem so your leather sofa stays looking as good as new.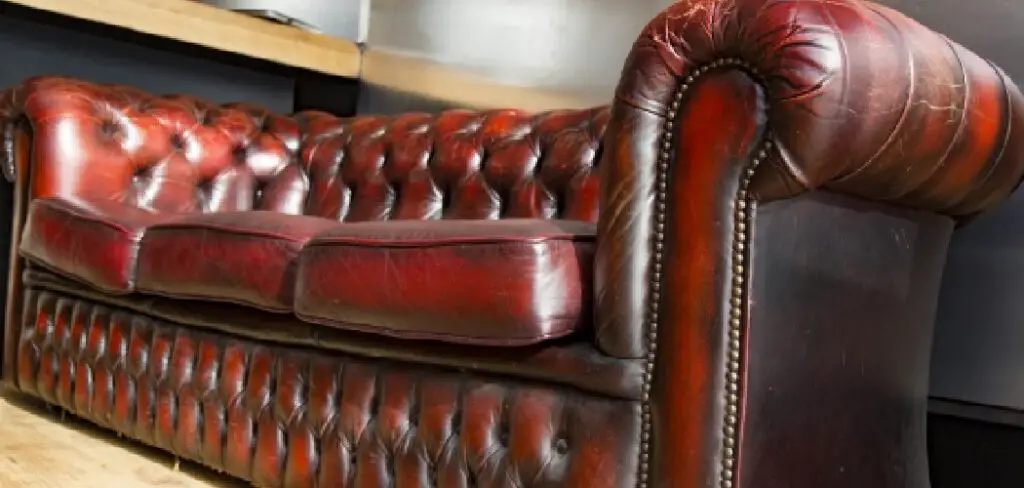 The advantages of protecting your leather sofa from scratches are numerous. First and foremost, a scratch-resistant surface helps maintain the leather's beauty and integrity for years to come. Not only does this make it look nicer for longer, but it also helps keep its value over time.
Furthermore, scratch-resistant surfaces help protect against dirt, dust, and other materials that can cause damage to the leather. It also helps make cleaning and maintenance much easier, allowing you to enjoy your leather sofa with minimal upkeep. You can find step-by-step instructions on how to protect leather sofa from scratches in this blog article.
How Often Should You Apply Protective Treatments to the Leather Sofa?
It is recommended to apply a protective treatment to your leather sofa every six months or so. This helps keep the surface of the leather in good condition and prevents dirt and grime from building up on it. It also allows you to inspect the sofa and ensure everything is in good shape. Check for any tears, rips, or discoloration, and treat them accordingly.
When applying a protective treatment to your leather sofa, it is important to use one that is specifically made for leather couches. Do not use an all-purpose product, which could damage the leather surface. Additionally, be sure to follow the instructions on the product label carefully. This will help ensure that you use the product correctly and get the best results.
Materials You Will Need
Furniture pads
Fabric sofa covers
Leather conditioner
Leather protector/sealer
Furniture polish
Cloth or brush
A vacuum cleaner with a soft brush attachment
Soft cloths, sponges, and rags
Scissors or utility knife (to trim furniture pads)
Petroleum jelly or beeswax (optional).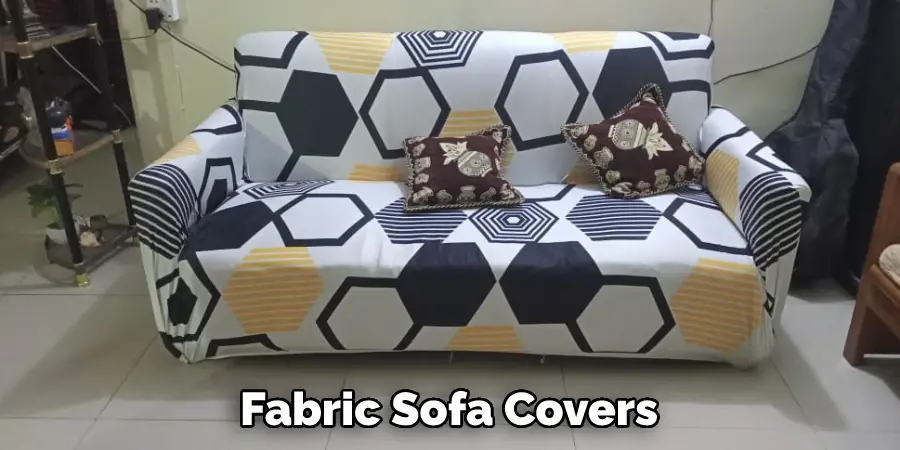 What Kind of Cleaning Products Should Be Used on a Leather Sofa to Protect It From Scratches?
Microfiber Cloths: They are soft and gentle, making them ideal for cleaning leather furniture as they won't scratch the material.
Mild Soap: A soap-like liquid hand or dishwashing detergent can be used to clean dirt off leather surfaces. Be sure to dilute the soap before applying it to the leather.
Leather Conditioner: Applying a leather conditioner after cleaning is important as it helps to keep the material soft and supple, preventing scratches from occurring in the first place.
Specialty Products: Some specialty products, such as natural wax or mink oil, can also be used to protect the leather from scratches. Be sure to apply these products sparingly and according to the directions on the label.
Avoid Abrasive Cleaning Products: It's important to avoid using harsh chemicals or abrasive scrubbing tools when cleaning leather as they could damage the material and cause it to scratch easily.
By following these steps and using the right products, you can help to keep your leather sofa looking great for years to come.
Step-by-step Instructions for How to Protect Leather Sofa From Scratches
Step 1: Inspect the Leather
Inspect your leather furniture for any existing scratches. If there are any, cover them with a leather filler or repair kit. Use a vacuum cleaner to remove dust and dirt from the leather surface. You can also use a damp cloth to wipe down the sofa.
Step 2: Use a Conditioner
Conditioning the leather will help protect it from scratches and other damage. Use a leather conditioner that is specifically made for your type of sofa. Apply the conditioner in small amounts with a clean, soft cloth and rub it into the leather in circular motions. Allow it to dry completely before using the sofa.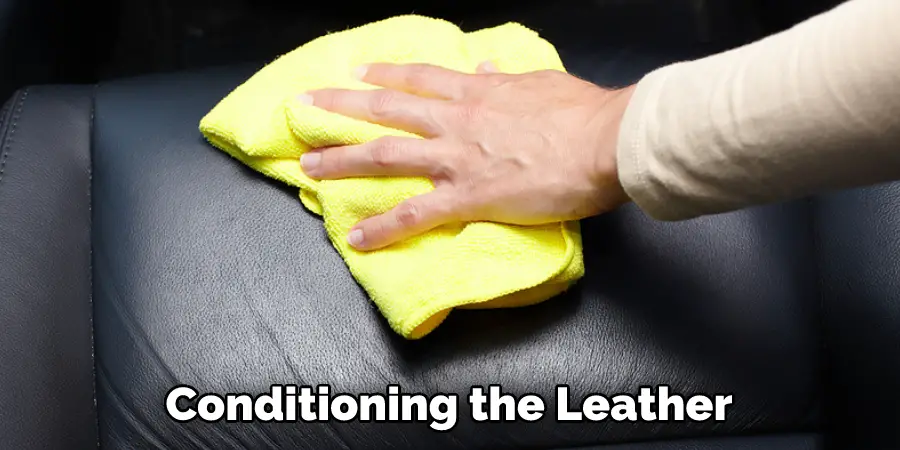 Step 3: Cover the Sofa with a Throw or Blanket
Protect your leather sofa from scratches by covering it with a throw blanket or rug when not in use. Placing furniture pads under the legs of the couch will also help protect it from scuffs and other damage.
Step 4: Move Furniture Carefully
Make sure to lift your sofa rather than drag it when you need to move it. Dragging furniture can cause scratches and scuffs on the leather surface. If you must move the furniture, use two people to do so. A single person could end up dropping the sofa and causing damage.
Step 5: Avoid Exposure to Sunlight
Leather furniture should be kept away from direct sunlight, as the sun's UV rays can dry out and fade the color of the leather. If you must keep it in a sunny area, use curtains or shades to filter the light that comes into the room. Doing this will help protect your sofa from fading and cracking due to sunlight exposure.
Step 6: Regular Cleaning and Maintenance
Regularly clean your leather sofa with a soft cloth, pH-neutral saddle soap, or something similar. Be sure to wipe off any soap residue before it dries on the leather surface, as this can cause damage. With proper cleaning and regular maintenance, your leather sofa should stay in great condition for many years.
Following these steps will help ensure that your leather sofa stays looking its best and remains scratch-free for many years to come. With just a few easy steps, you can keep your furniture looking new and help protect it from any potential damage.
Tips for How to Protect Leather Sofa From Scratches 
Place furniture pads or felt protectors on the bottom of the feet of the sofa so that it is not dragged across the floor when moved, leading to scratches and scuffs.
Install door stoppers at all entry points in your home to prevent doors from swinging open and bumping against the leather sofa.
Place a throw blanket on the sofa when it is not in use to prevent items from scratching or scraping against the leather fabric.
Be mindful of your pets' claws and trim them regularly to reduce the chances of scratches occurring on their paws and nails.
Ensure any items placed on top of the sofa are free of sharp edges or projections that could damage the leather.
Vacuum the sofa regularly to remove dirt, dust, and other debris that can accumulate and be abrasive on the surface of the leather.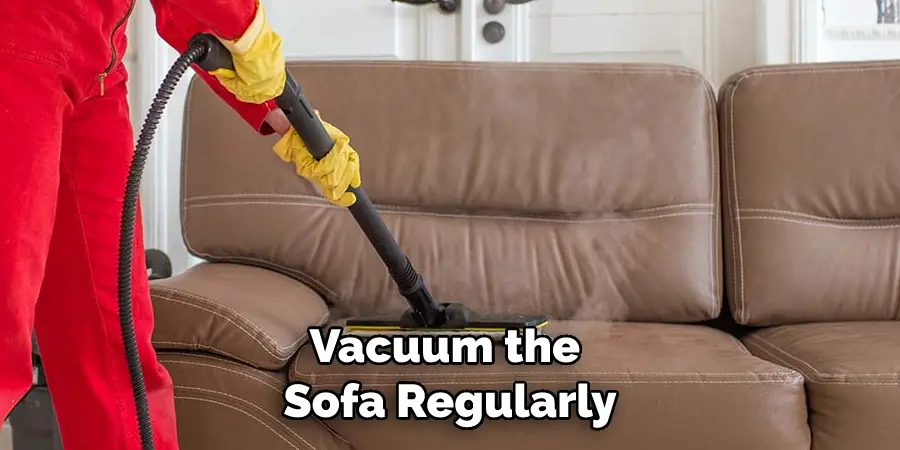 These tips are simple but effective ways to ensure your leather sofa remains beautiful and in good condition for years to come. These simple steps will help you protect your leather sofa from scratches and keep it looking new.
How Do You Prevent Your Leather Sofa From Scratching?
Place a throw blanket or piece of cloth over the sofa when you're not using it. This will provide an extra layer of protection from dirt, dust, and scratches that might otherwise occur due to everyday wear and tear.
They place felt pads on each leg of the leather sofa to protect hardwood floors against scratches.
Trim your pet's nails regularly to reduce the likelihood of accidental scratching due to playtime or general activity.
Move furniture away from entry points and areas that may be prone to more traffic to reduce frequent bumps, movements, and potential scratches.
Dust all surfaces of the leather sofa regularly with a soft, non-abrasive cloth to keep dirt and dust from being ground into the leather.
Move furniture away from windows and doors that may be exposed to direct sunlight for long periods of time, as the ultraviolet rays can cause significant fading and deterioration over time.
Use a conditioner designed specifically for leather once every few months to keep the sofa in top condition. Conditioning helps prevent cracking and fading, making it easier to clean any dirt or dust accumulating over time.
By following these simple tips, you can protect your leather sofa from scratches and other damage and ensure that it looks great for years to come.
How Do You Properly Store and Maintain a Leather Sofa to Prevent Scratches? 
Vacuum the furniture regularly to remove dust and dirt particles that can cause scratches.
Clean spills immediately with a damp cloth and dry thoroughly with a soft, lint-free cloth.
Place mats or rugs under furniture legs to protect them from scratching floors when moving them around your home.
Avoid sitting on sharp or hard objects that could scratch the leather.
Place furniture out of direct sunlight to prevent fading and discoloration. Sunlight can weaken leather fibers, making them more prone to scratches.
Apply a leather conditioner every six months to help keep the sofa looking its best and protect it from cracking or drying out.
Place protective covers on the sofa when not used to prevent further damage from dirt, dust, and pet fur.
Use furniture pads or blankets to protect your leather furniture from scratches during moving or storage. This will also help keep it looking beautiful for years to come!
If you have pets, trim their nails regularly to prevent accidental scratching.
Never use any harsh chemicals or abrasive cleaners on leather furniture, as these can cause fading and discoloration of the material.
Get professional cleaning done once a year to deep clean your leather sofa and keep it looking its best for many years to come.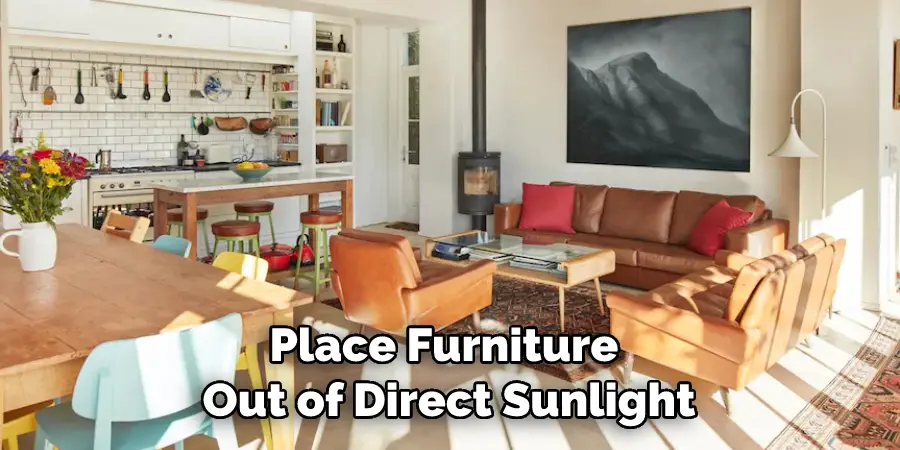 Frequently Asked Questions
Do Leather Sofas Scratch Easily?
Leather sofas are often seen as luxurious and expensive, but this doesn't mean they're immune to scratches. In fact, a leather sofa can be a major source of scratches if it's not cared for properly. Here are some tips to keep your leather sofa scratch free:
1. Always use a protective cover when not in use. This will keep the sofa clean and protected from dust, hair, and other debris.
2. Never place heavy items on the sofa or sit on it with sharp objects. This can damage the surface and cause scratches.
3. Be sure to vacuum the cushions regularly to remove loose dirt and debris that could lead to scratches.
4. If you do happen to scratched your leather sofa, don't despair! There are many products available to restore the finish and protect the furniture from further damage.
Can You Rub Scratches Out of Leather?
Yes, you can rub scratches out of leather with a light application of rubbing alcohol. Use a cloth or your hand to apply the alcohol to the scratch and gently work it into the scratch until it disappears. Be careful not to overapply the alcohol, as it can cause the leather to become brittle and may result in further damage. Allow the leather to dry completely before using it again.
Does All Leather Scratch Easily?
Leather is a versatile material that can be used for a variety of applications, including clothing, furniture, and accessories. As with any material, leather may scratch easily if not treated properly.
To avoid scratching the surface of your leather items, it is important to avoid excessive rubbing or contact between the leather and your skin. If you are wearing a leather jacket or other piece of clothing that is prone to scratching, it is recommended that you wear a coat of protective cream or spray before each use to reduce the likelihood of damage. Additionally, it is important to avoid sharp edges and corners on furniture and other pieces of furniture that may cause scratches. When cleaning leather items, be sure to use a soft cloth and mild soap to prevent further damage.
Which Leather Sofa is Best?
The best leather sofa for a particular individual may vary depending on their needs and references. That said, some of the more popular leather sofas available today include the Serta Sofa and the Broyhill Sofa. If you are in the market for a new leather sofa, it may be a good idea to consult with a furniture retailer or online review site to find the best possible option for your needs.
Conclusion
The main disadvantage of protecting leather sofas from scratches is that it requires a lot of maintenance and can be time-consuming. To keep the leather looking its best, you must regularly clean and condition the material using special products made specifically for leather furniture. Additionally, you may want to add a layer of protective coatings such as wax or sealant to help keep the leather looking its best. This extra step can add a lot of time and effort to your routine and an added cost.
In conclusion,  protecting your leather sofa from scratches is important to keep it looking great and lasting a long time. Taking the right steps to protect it, such as using coasters, avoiding direct sunlight, vacuuming regularly, and treating stains immediately, can help keep your leather sofa in like-new condition. Additionally, consider investing in furniture covers or throws to add an extra layer of protection. I hope reading this post has helped you learn how to protect leather sofa from scratches. Make sure the safety precautions are carried out in the order listed.