Do you want to make sure your next outing is both fashionable and fun? Why not try wearing a cowboy tie! This classic Western fashion accessory can be worn in countless ways, from formal occasions to weekend getaways. In this blog post, we will take a look at how to style the perfect cowboy tie for any occasion. We'll cover everything from selecting the right fabric and color for your ensemble, creating stylish knots, and tips on tying it with ease. Read on to find out how to wear a cowboy tie like an expert!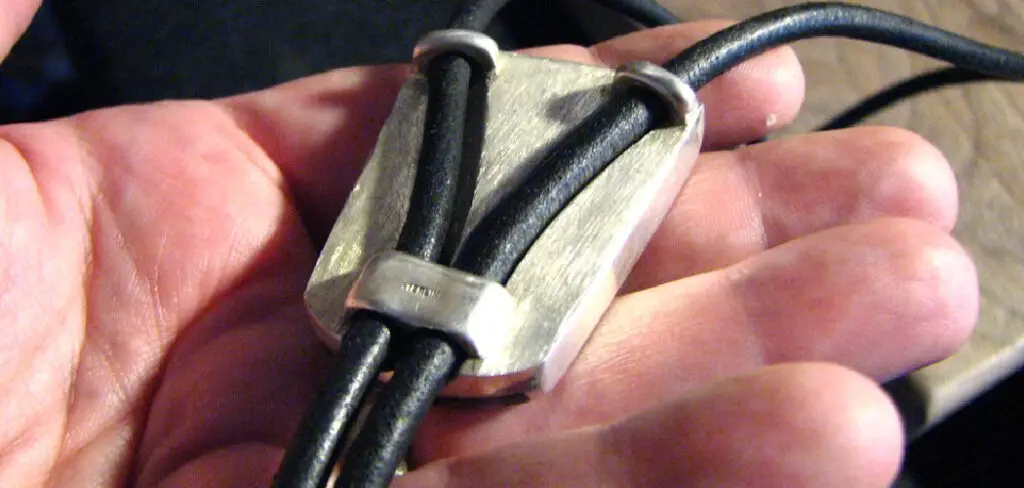 If you're looking for an accessory to add a touch of country style and western flair to your look, the classic cowboy tie is just what you need. It's been beloved by musicians and cowboys since the early 20th century and continues to be popular today. Here, we'll walk through how to wear a cowboy tie, from which kind of shirt or outfit it goes best with and appropriate colors choices, all the way to tying tips. So get ready – we're about to take you on a journey that will leave everyone asking where they can snag one of these gems!
Why May You Want to Wear a Cowboy Tie?
1. To Give a Nod to Traditional Cowboy Fashion
One of the reasons you may want to wear a cowboy tie is to pay homage to traditional cowboy fashion. Cowboy ties are usually made from light cotton, linen, or synthetic materials and come in classic western designs featuring paisley prints, horseshoes, lassos, stars, sheriff badges, bulls, horses, and cowboy hats. Wearing one of these ties can be an easy way to subtly show off your affinity for the traditional Western look and give the nod to cowboy fashion.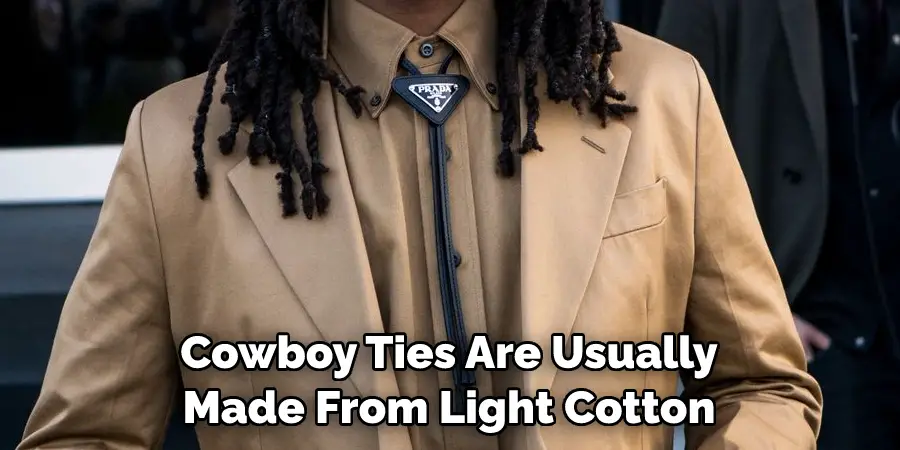 2. To Make a Fashion Statement
Cowboy ties are often bolder and brighter than standard business or dress ties, making them a great choice for those who want to make an eye-catching statement with their wardrobe. The bright colors and patterns of cowboy ties add a touch of charisma to any look. Cowboy ties can also be paired with other western-inspired clothing such as jeans, boots, cowboy hats and bandanas for an even bolder fashion statement.
3. To Spread the Western Spirit
Wearing a cowboy tie can be an easy way to show your enthusiasm for the Western lifestyle. Whether you live on a ranch or just have an appreciation for the values and history of the American West, wearing a cowboy tie can be a wonderful way to spread the spirit of this culture.
4. To Exercise Your Creativity
The wide variety of designs available in cowboy ties allow you to express your own personal style and creativity. You can choose a classic paisley pattern to express your timeless, traditional side or go for something more eye-catching like a bright green tie featuring bull skulls and horseshoes. With cowboy ties, the possibilities are endless.
No matter what your reason is for wearing a cowboy tie, you can be sure that it will add a unique touch to your wardrobe and make you stand out from the crowd.  With just a few steps, you can easily learn how to wear a cowboy tie and start making fashion statements with ease.  Now that you know why you may want to wear a cowboy tie, let's talk about how to wear one!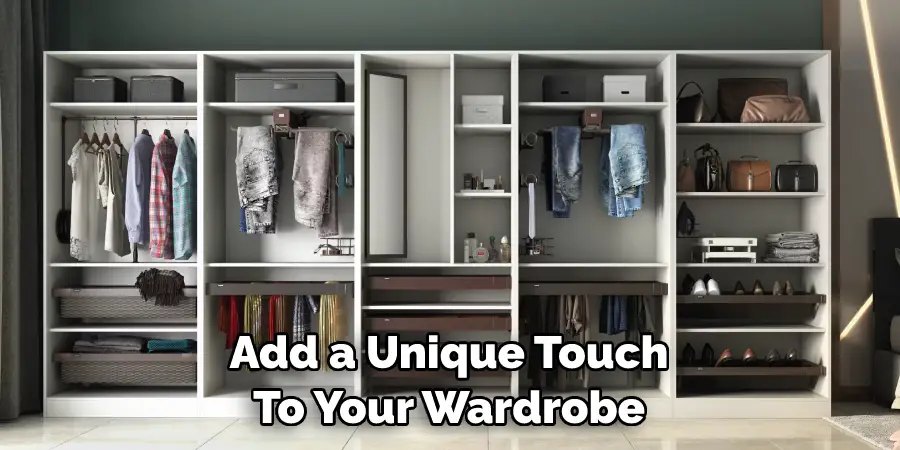 10 Tips On How to Wear a Cowboy Tie
1.  Choose the Right Fabric and Color
When selecting a cowboy tie, look for one that is made from light materials such as cotton, linen, or synthetic fabrics. These materials will know why you may want to wear a cowboy tie, let's talk about how to wear one! The colors that tend to work best are earth tones such as brown, tan, and gray. You can also find cowboy ties in traditional Western patterns like paisley or checkers.
2. Match the Tie to Your Outfit
A great way to pull off a cowboy tie look is to match it with your other clothing items. For example, if you're wearing a denim shirt and jeans, choose a cowboy tie with similar colors. Or, you can opt for a more traditional patterned tie that ties in the same tone as your clothing items.
3. Wear a Cowboy Style Hat
No cowboy outfit is complete without the perfect hat. Whether you choose a classic Stetson or an updated fedora, just make sure it matches the rest of your outfit. If you're wearing a patterned shirt and jeans with a simple tie, opt for a more traditional hat. Conversely, if you're wearing a bolder tie, choose a more modern style hat.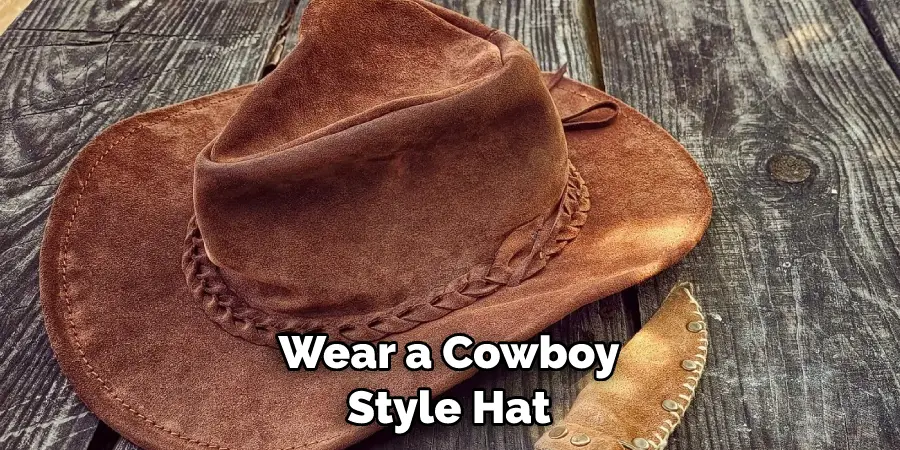 4. Choose the Appropriate Shoes
When it comes to footwear, cowboy boots are the obvious choice for this look. However, they don't always work with every outfit – in that case, opt for a classic leather loafer or Oxford shoe. The important thing is to choose something that matches the rest of your outfit.
5. Accessorize Carefully
Accessories can be a great way to add an extra touch of style to your cowboy tie look. Consider adding a vintage pocket watch, a leather belt, or even a bolo tie for a more traditional look.
6. Choose Appropriate Socks
When wearing a cowboy tie, make sure that your socks match the rest of your outfit. Opt for darker colors like navy or black, and avoid wearing patterned socks. Also make sure that your socks are long enough to cover the length of your pants.
7. Go for a Relaxed Look
When wearing a cowboy tie, try to go for a more relaxed look by leaving some of the top buttons of your shirt unbuttoned and letting your tie hang loosely around your neck. This will add an effortless, laid-back vibe to your outfit.
8. Keep it Simple
When wearing a cowboy tie, remember that less is more. Avoid accessorizing too much and focus on keeping the look simple and classic. Also you have to make sure it compliments the dress.
9. Wear with Confidence
When wearing a cowboy tie, make sure you wear it with confidence and poise. It's easy to get caught up in trying to put together an outfit that looks good, but don't forget the importance of self-confidence – remember that being comfortable in your own skin is the key to pulling off any look.
10. Have Fun with It
Finally, don't forget to have some fun with your cowboy tie look! Experiment with different colors and patterns, and take some time to enjoy the process of getting dressed each day. Whether you opt for a classic look or something more daring, you can make the look your own by injecting some of your personality into it!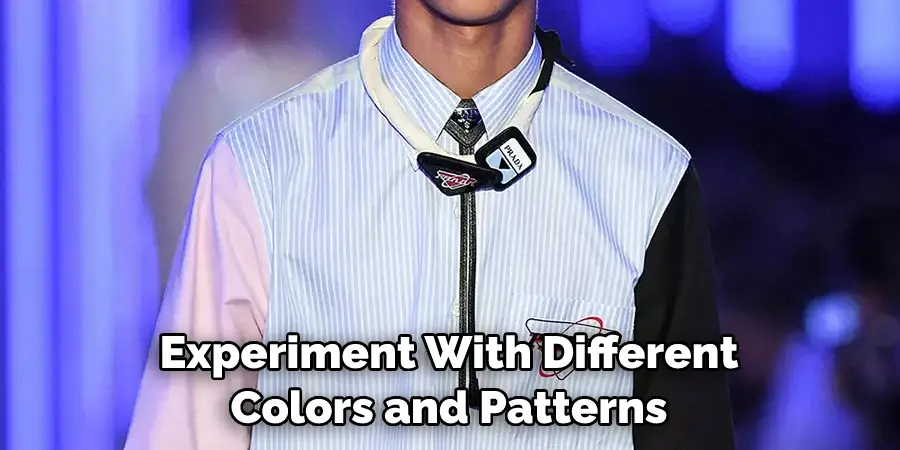 By following these tips, you'll be able to wear a cowboy tie in style and with confidence! Remember to express yourself through the pieces you choose and have some fun. With a little bit of effort, you can create a timeless look that will never go out of style.  Good luck!
Frequently Asked Questions
What Precautions Should I Take When Wearing a Cowboy Tie?
When wearing a cowboy tie, wear it with respect. This type of accessory traditionally has an informal style and is often seen paired with Western-style clothing. To stay safe and look stylish, avoid wearing tight or restrictive clothing that could potentially damage the tie. Additionally, make sure to avoid fabrics that are too thick or heavy, as this could make the tie uncomfortable to wear. It's also important to remember to keep the cowboy tie in good condition by avoiding contact with harsh chemicals and keeping it away from areas of high heat. Finally, always refold your cowboy tie properly after wearing it. This will help ensure its longevity.
What Type of Necktie Should I Wear with a Cowboy Tie?
A cowboy tie is usually worn with neckties that are similar in color and pattern, such as paisley or polka dot. However, for a more classic look you can also pair it with a plain black or navy-blue necktie. For an edgier look, you can opt for a patterned or brightly colored necktie. Just remember to keep the colors complementary with one another so as not to clash.
What Occasions Are Appropriate for Wearing a Cowboy Tie?
Cowboy ties are most appropriate for informal occasions such as outdoor barbecues, country-style weddings, or rodeos. They can also bring a casual elegance to an evening event such as a dinner party or even a night out on the town. For more formal occasions, you should choose a tie with more traditional styling and materials.
Conclusion
Now you know how to wear a cowboy tie! In conclusion, wearing a cowboy tie properly is an art. Taking into account factors like the type of shirt you're wearing, the size, color coordination and fabric of the tie, as well as the occasion – these all play a part to help you look sharp and stylish. 
After all, what is accessorizing but being able to make an outfit unique with pieces that really reflect your personal style? So, next time you have an event where you want to look particularly good, don't forget to add a cowboy tie to your ensemble since it will surely bring out the best in your wardrobe and show off your western flair!