Are you looking for the perfect gift to give this holiday season to a special someone? Look no further! Leather crafting is quickly growing in popularity and offers an array of unique and beautiful gifts that are sure to please. In this blog post, explore some of the leather craft gift ideas you can use leather craft techniques to create wonderful presents that your friends and family will treasure for years to come. Whether it's DIY keychains, wallets with personalized messages, or wall art crafted from colorful scraps – get creative and explore all the ways leather craft can make unforgettable gifts!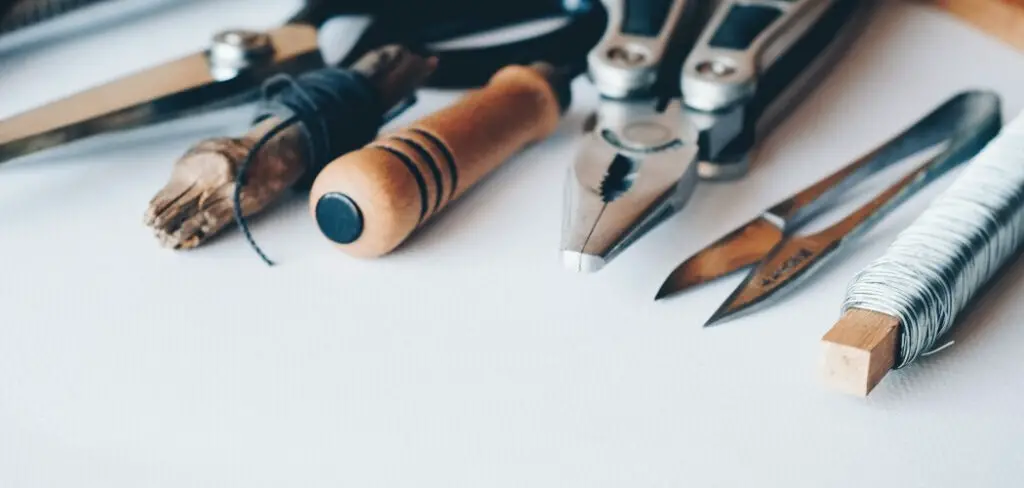 What Is the Easiest Leather Project?
If you are new to leather crafting, the easiest project to tackle is an easy cardholder. This project requires just a few tools and basic leatherworking skills. Start by cutting two pieces of vegetable tanned leather to your desired size. Then punch holes in the leather using a hole-punch tool or rotary hole-punch machine. To attach the pieces together, use rivets and get creative with decorative stitching for a unique look.
Creating eye-catching keychains is another popular beginner's project that requires minimal tools and know-how. Cut out various shapes from the leather material, like stars or circles, then decorate with colors or patterns using paint pens or markers. Punch small holes into each end of the shape and attach a split key ring to complete your design.
Finally, custom belts are an attractive gift idea that can be personalized with unique buckles or hardware. Choose from pre-made leather strips or cut your own belt blank from a piece of leather, then punch holes for the buckle hardware and rivets. Add a decorative edge to the blank by using a beveler tool, then dye or emboss it for added style.
With these beginner projects as your starting point, you'll find plenty of inspiration to create one-of-a-kind gifts that will be cherished for many years to come! Whether you are new to leather crafting or looking for some exciting ideas, these easy projects make great gifts for friends and family.
14 Leather Craft Gift Ideas
Leather craft projects are a great way to get creative and make something unique. Whether you're just starting out in leather crafts or have been crafting for years, there are plenty of projects that can be adapted to different skill levels. Here are some simple leather craft ideas for beginners:
1. Keychain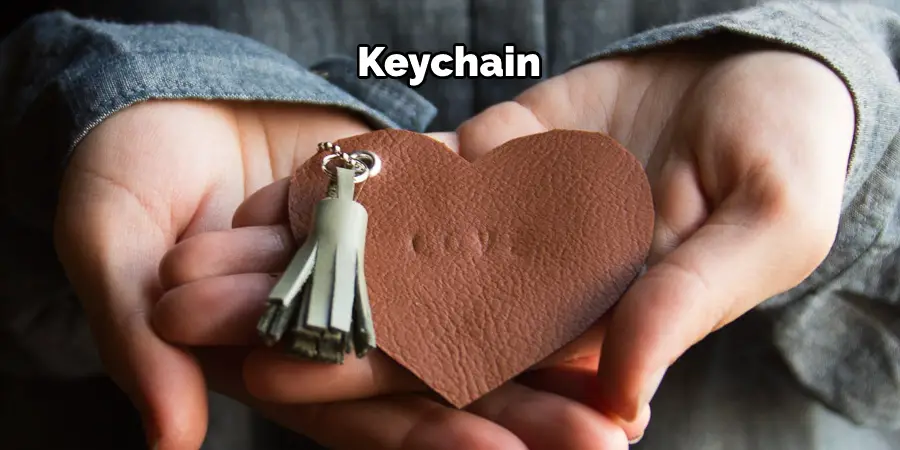 This project is an ideal starter project for leather craft beginners. Use a pre-cut piece of leather and punch holes along the edges to create a keychain. You can use different colors and patterns to make your keychain unique.
If you want to get creative, add a few beads or charms to give your keychain an extra special touch. Although this might not be suitable as a gift for everyone, it can make a great present for someone who loves leather craft.
To make the keychain extra special, you can also get creative and personalize it with initials or a meaningful message. Try to use a quality piece of leather to ensure that your keychain is durable and will last for years.
2. Leather Coasters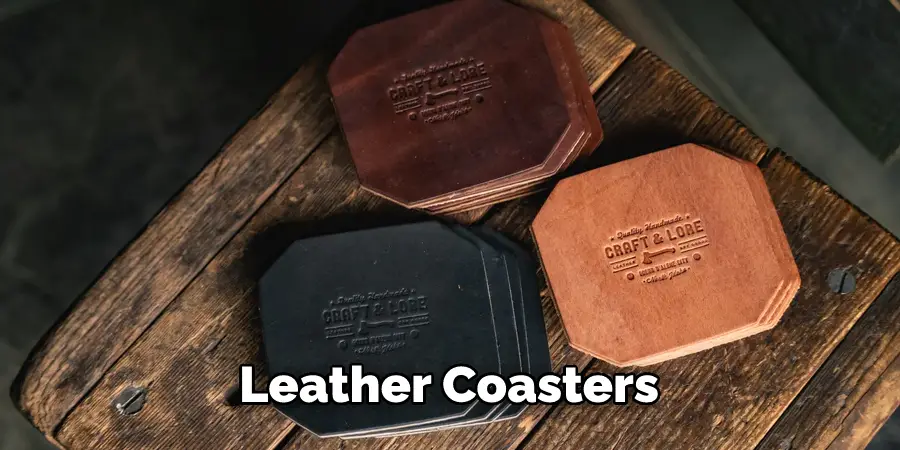 Cut a circle out of leather and use a decorative stitch to create beautiful coasters that will surely become conversation starters! With unique shapes, colors, and stitches, these handmade leather coasters can be an ideal gift for friends or family.
They are also great for adding a touch of style to any home decor. If you're looking for something a bit more special, consider adding some monogrammed initials or a custom design to the coaster. This will make the gift even more unique and special.
Leather coasters are a great way to make any occasion extra special! Additionally, they are easy to make and require minimal materials. Get creative and start stitching!
3. Card Case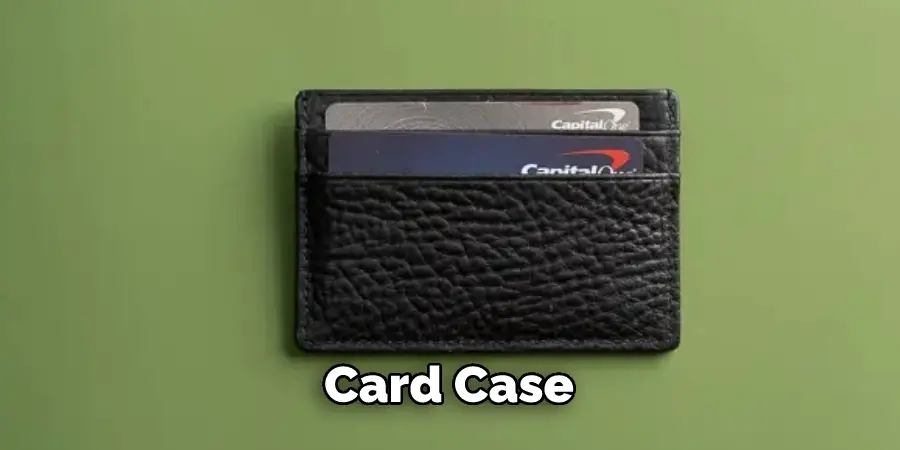 Create a card case with two pieces of leather, some rivets and snaps, and you'll have something practical yet stylish. This is a great way to show off your leatherworking skills as well as to provide something beautiful and unique for your recipient.
Choose two pieces of complementary leather and sew or rivet them together, then add snaps to keep it securely shut. You can also add a pocket or two on the inside of the card case to keep small items safe and secure.
A personalized monogram on the outside of the card case adds a special touch to this wonderful handmade gift. With a little creativity and skill, you can create the perfect present for your favorite person.
4. Belt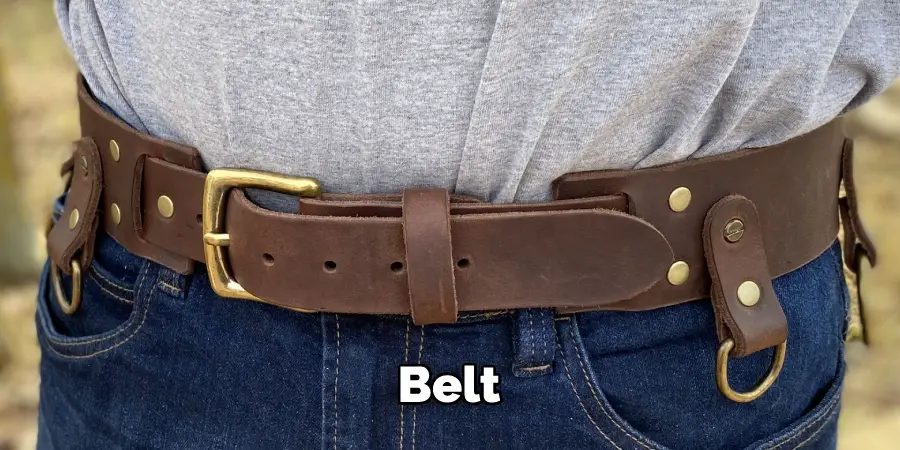 Make sure you have access to the necessary tools for this one, such as an awl, waxed thread, buckle, eyelets, etc., but once you've got them, you can make a custom belt with ease. Just cut out a piece of leather to the desired length and width, punch the eyelets into place, then thread it with waxed thread for durability.
Finally, attach the buckle to finish it off. You can even add custom decorations or a personalized message for an extra special touch.
Your recipient will definitely appreciate the effort! To make sure they can enjoy the belt for years to come, you can also condition it with leather oil. However, if you don't have the tools or skills to make a belt, there are many beautiful ready-made options available.
5. Leather Art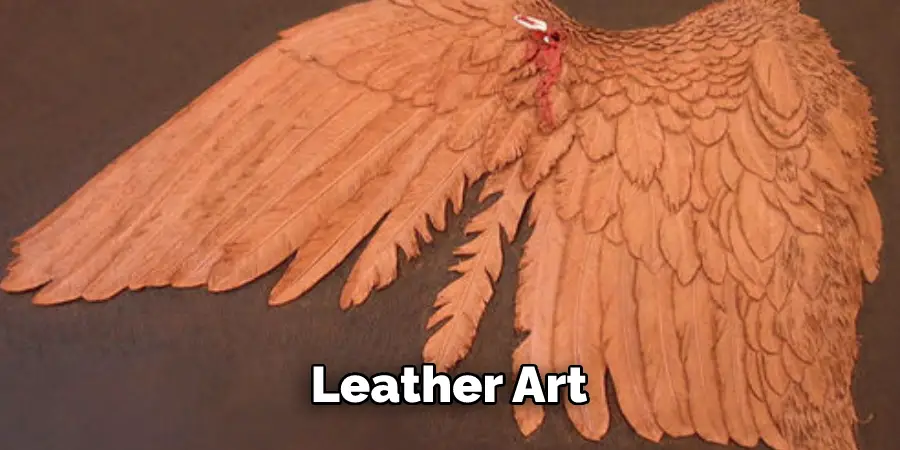 Get creative and use cut-outs to create artwork on leather! This could be anything from animals or patterns to initials or words. This could be a great gift for someone who loves home decor or just to show off your creativity!
You can also find leather art kits that come with stencils, stamps and other tools that make creating art out of leather easier. The options are endless when it comes to designing your own piece of art on leather!
To make your art extra special, why not personalize it with initials or a meaningful phrase? This is sure to be a gift that will be cherished for years to come. However, if you're not confident in your artistic abilities, there are plenty of leather art pieces already made with just the right design for anyone.
6. Luggage Tags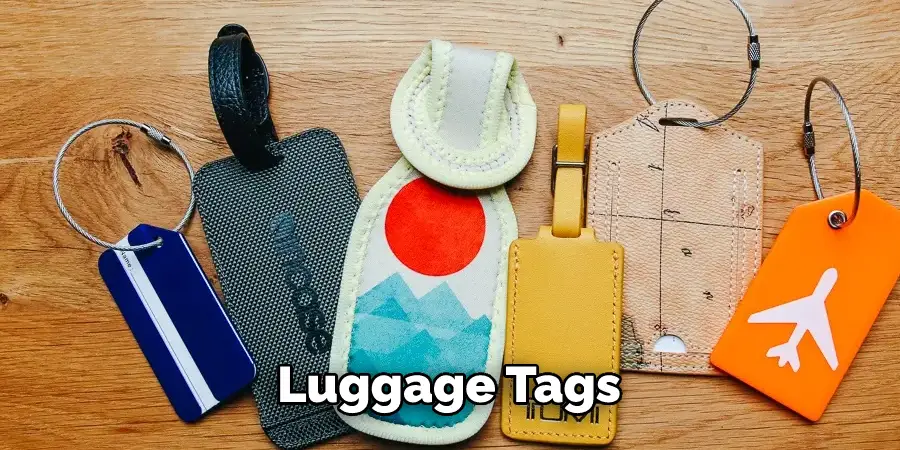 Luggage tags are always handy and with leather, you can make them look extra stylish! Add a metal loop to complete the project, and they'll be sure to make a great gift. You can personalize the tags with initials or engrave a unique message for your recipient.
You can even make a set of matching tags for couples or friends who travel together. They're perfect for business trips too! For extra fun, you can use different colors and textures of leather to create a unique design.
While you're at it, make a pair of matching luggage tags for yourself! Make sure that your recipient stands out from the crowd with their stylish leather luggage tags. Additionally, you can make a matching passport holder too!
7. Phone Case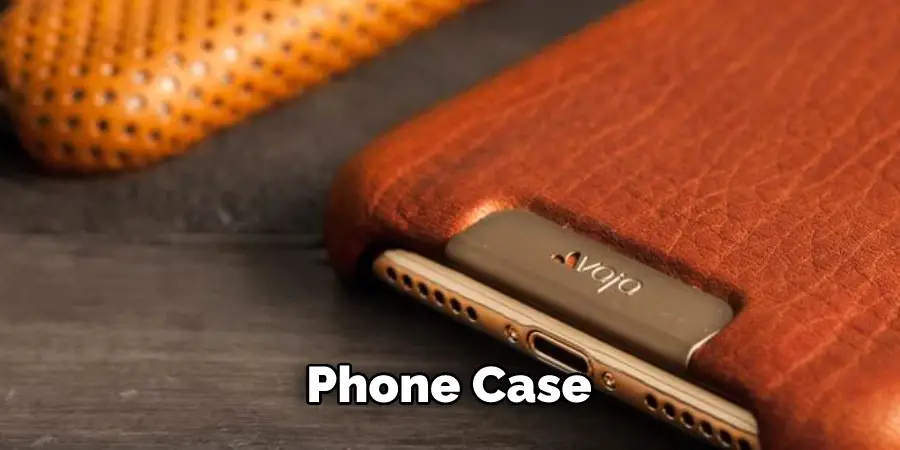 Create a phone case that's both practical and stylish. You can use the same technique as you would for the card case, but with the addition of an elastic strap or snap closure to keep your phone secure. Not only will it look great, but you'll also protect your phone from damage.
To take the design up a notch, you can personalize it with an embossed name or logo. This is sure to be a hit among friends, family and colleagues. While the process may be a little more complex than other crafts, it's still relatively easy and well worth the effort. Although it takes time to perfect the technique, you'll be proud of the final product.
Plus, your recipient will appreciate having a one-of-a-kind case that's sure to stand out. However, you don't have to be a master leatherworker to make these gifts. With the right tools and patience, you can create a unique and stylish present that your loved ones will cherish.
8. Wallet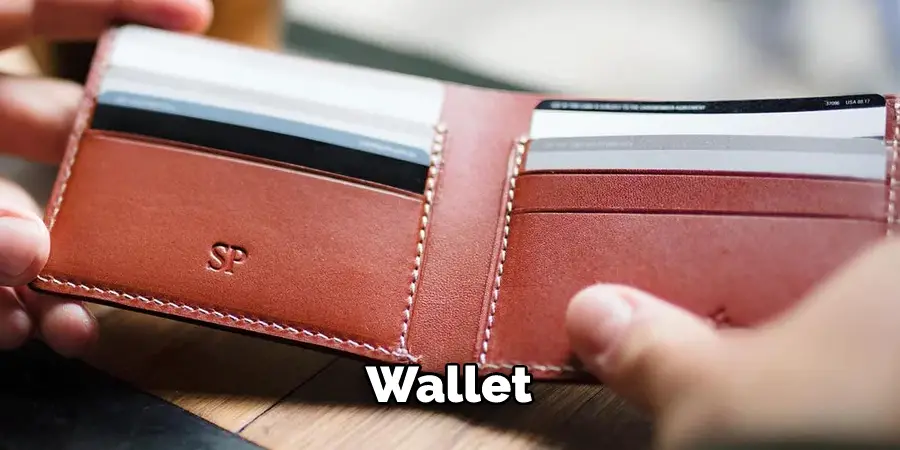 This is a classic leather project, and with the right tools, you can make your own wallet in no time. You can even personalize it with a monogram or special message for the recipient. When you make a wallet out of leather, you have the freedom to choose the size, design, and colors that you want for a truly unique gift.
You can also customize it with special hardware like snaps or buckles to make it even more special. Whatever you decide, your recipient is sure to appreciate the effort and craftsmanship of a handmade leather wallet.
While it can be a bit of a challenge, it is definitely worth the time and effort when you see how much they love their new wallet. If you're feeling ambitious, you could even try making a leather checkbook cover for them too!
9. Bookmark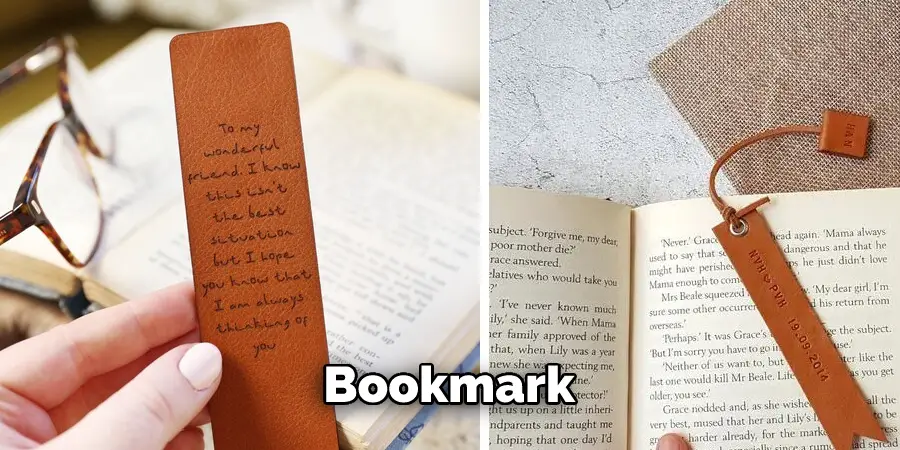 Make a leather bookmark for yourself or as a gift for someone else. You can use different colors of leather and stitch patterns to make it unique and one of a kind. You can also use various tools like a leather punch, stampers, or pyrography (wood burning) to add a special detail.
It's an easy and fun project that you can make in no time! If you're feeling extra creative, you can add a pocket or other storage feature to make it even more special.
While this might not be suitable for a larger gift, it's a thoughtful way to show someone that you care. It's also something that they'll be able to use every day. Furthermore, it makes a great Christmas or birthday gift!
10. Jewelry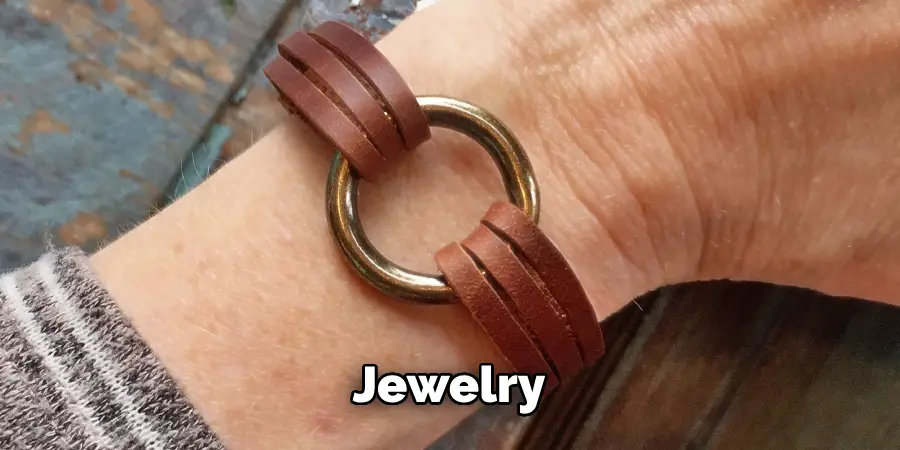 Make necklaces, earrings, or bracelets with leather. Use eyelets and jump rings to attach the pieces together. These items make great gifts for friends, family, or even a special someone. They are also easy to customize and add special touches to make them truly unique.
Jewelry crafted from leather is a great way to show someone you care about them and think of them often. To ensure the best possible result, use high-quality leather and take your time with each piece. With some patience and a few tools, you can create a piece of jewelry that will last for years to come.
Although leather jewelry will require a bit more care than the traditional metals, it's worth it for the end result. Try to use a leather that won't easily fray and will stay looking good for an extended period of time. With the right tools and care, your jewelry creations will be cherished for years to come.
11. Pen Holder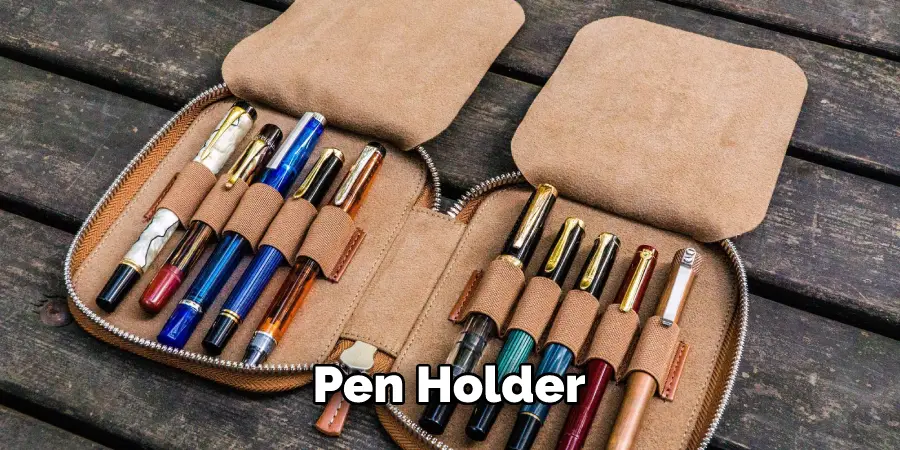 A pen holder can be created from two pieces of leather, some rivets, and a snap. Leather is the perfect material for a pen holder as it offers protection and durability. You can find leather in different colors, textures, and patterns to match the recipient's style.
This is a great gift for those who enjoy writing and are looking for a special pen holder to store their pens in. It can be personalized by engraving or painting the recipient's name or initials on it. If you're feeling creative, you can even add an interesting design to the pen holder.
This gift is sure to make your recipient smile! To make this project even more special, you can also include a few of their favorite pens with it. However, this also makes it a slightly more expensive gift.
12. Book Cover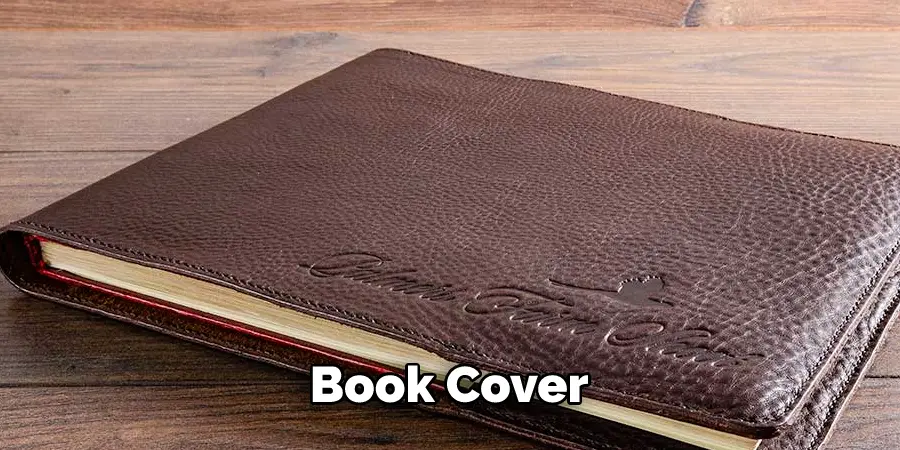 Make a book cover for an old book or even as a special gift. You can use different colors of leather, stitches, and buckles to customize the cover in any way you want. Add a special touch to the book and make it even more personal with a personalized message or initials embossed on the cover. Try to use natural dyes to give the leather color and create unique patterns.
It's a great way to preserve the book and make it even more special. While book covers are usually for those with more experience, you can find tutorials that will help you even if you're just starting out. Make sure to make it a good fit for the book and you'll have a unique leather craft gift that will last.
13. Bag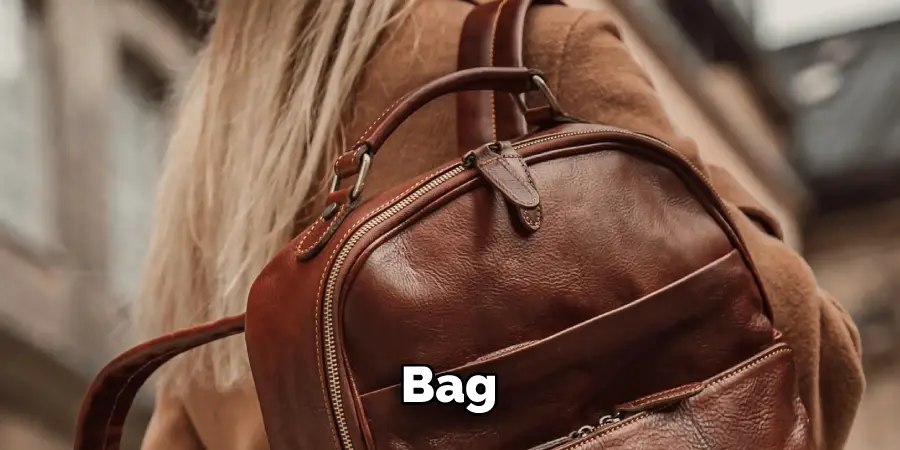 Create a bag with handles, pockets, and adjustable straps. A duffel bag or messenger style is a good starting point for beginners. If you're more experienced, try creating a tote bag or shoulder bag. You can also use leather pieces from other projects and combine them to make a unique bag.
Embellish with colorful beads, tassels, or fringe for a boho-chic look. To finish off your bag, make sure to include sturdy hardware like buckles, snaps, and rivets. Although this project may take some time, the end result will be worth it!
However, if you prefer a simpler project, consider making a pouch or clutch. These are quick and easy to create and the perfect size for carrying small items. You can also embellish them with beads and other decorative items for a stylish look.
14. Pet Accessories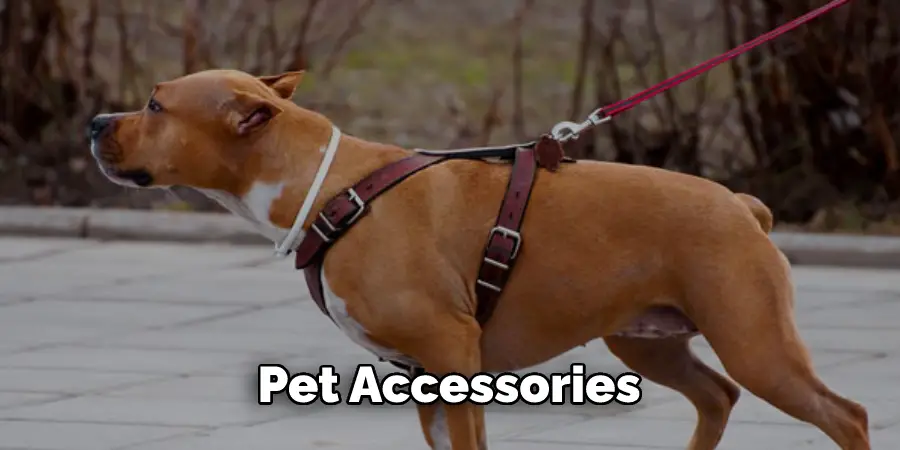 Make a collar for your pet using leather and buckles, or create a leash. You can also make a bed for your pet to sleep on that is stylish and modern. Leather pet accessories are both practical and stylish, making them perfect gifts for your special companion.
If you're feeling ambitious, you could even add personalized details like your pet's name or a meaningful phrase. Your pet will love the extra special touch. To make these gifts, you can purchase a leather craft kit that includes all the necessary materials. You'll be able to get creative and create something uniquely yours.
While this may seem like a difficult task, it's actually quite easy once you get started. With just a few supplies and some patience, leather craft pet accessories can be a great way to show your pet how much you care.
Things to Consider When Crafting With Leather
1. Quality:
The quality of the leather is important when crafting with it. Look for thick, high-quality hides that will stand up to wear and tear. Also, opt for vegetable-tanned leather if you are going to be making items that will come in contact with skin or food.
2. Tools:
Leather crafting requires a few specialized tools such as an awl, rotary punch, scissors, snap setters, rivets or needles and thread. Having the right tools will make the crafting process easier and more enjoyable.
3. Pattern:
When creating a leather gift, consider the pattern or design you'd like to use. Keep in mind different types of leather can be used for different purposes- some may be better suited for sewing than others, and vice versa. Experimenting with different tools and techniques can help you find the right look for your project.
4. Finishing:
When the project is complete, it's important to finish it properly. Oiling or waxing the leather will help to protect it from wear and tear, while also providing a nice shine. Also consider adding embossing or other decorations to personalize your leather craft gift.
***
Some Common Mistakes When Crafting  With Leather
1. Not Using the Right Tools for the Job:
Leather crafting requires special tools, such as leather punches and specialty knives. It is important to use the right tools for the job, as using the wrong tool can ruin or misshape your project.
2. Not Applying Enough Pressure:
Applying too much pressure when cutting leather can lead to fraying and tearing of the material. On the other hand, not applying enough pressure will cause you to end up with incomplete cuts. It is important to press firmly but gently, so that you get a clean edge on your finished product.
3. Not Cleaning The Leather Properly:
Leather must be cleaned properly before it is ready for crafting. If not done correctly, dirt and debris can get trapped in the fibers and hinder the craftsmanship of your project. Be sure to use a quality leather cleaner and don't forget to condition the leather after you have finished.
4. Not Assembling The Pieces Properly:
When assembling pieces of leather for a project, it is important to make sure all the pieces fit together properly. If not done correctly, your craft may look misaligned or misshapen when complete. Make sure to double check how the pieces will fit together before applying glue or stitching them in place.
By avoiding these common mistakes, you can ensure that your next leather crafting project is a success! With a little bit of time and effort, you can create beautiful handcrafted gifts with leather that will be cherished for years to come. Whether you're giving it away as a present or keeping it for yourself, leather crafting is an enjoyable and rewarding hobby that can result in some truly stunning pieces.
What Are Good Leather Materials?
When choosing the right leather material for your gift, you'll want to consider a few important factors. The first being quality; look for high-grade materials that are durable and have an attractive finish. You should also consider the type of leather: full-grain is the highest quality, followed by top grain and then corrected grain or split leather.
Depending on what you're making, you may also want to look into other types such as suede or waxed leather. Choose a color and texture that suits your recipient's taste – it's easy to find something unique for any style!
Finally, make sure the material won't be too difficult to work with; some projects may require more experience than others. With these considerations in mind, you'll be able to find the perfect leather material for any gift.
To make your project even more special, you may want to consider adding some personalized touches such as tooling or embossing. With these techniques, you can create a unique design that is sure to make your gift stand out!
These are just a few of the many possibilities when it comes to creating leather craft gifts – the sky's the limit! With a little bit of creativity, you can make something truly special for that someone special in your life.
Conclusion
Whether you're a leather crafter yourself or simply looking for the perfect gift for a special someone, nothing can compare to the look and feel of handmade leather crafts. Not only are leather craft gifts thoughtful and unique, but they also make great keepsakes that can last for generations. By gifting someone a handmade leather item, you can provide not only a physical object but an experience as well.
So why not consider some of these amazing leather craft gift ideas today? It's an extraordinary way to share your appreciation and commemorate any event. After all, crafting memories lasts longer than creating possessions – so get inspired by adding a little bit of tradition to modern-day gifting.