Leather is one of the oldest materials known to mankind. Its durability and timeless appeal make it an excellent choice for fashion, accessories, home goods, and more. Whether you're looking to update your wardrobe, add a bit of sophistication to your home decor or create meaningful gifts for family and friends — there are so many stylish ways you can use leather goods in your everyday life!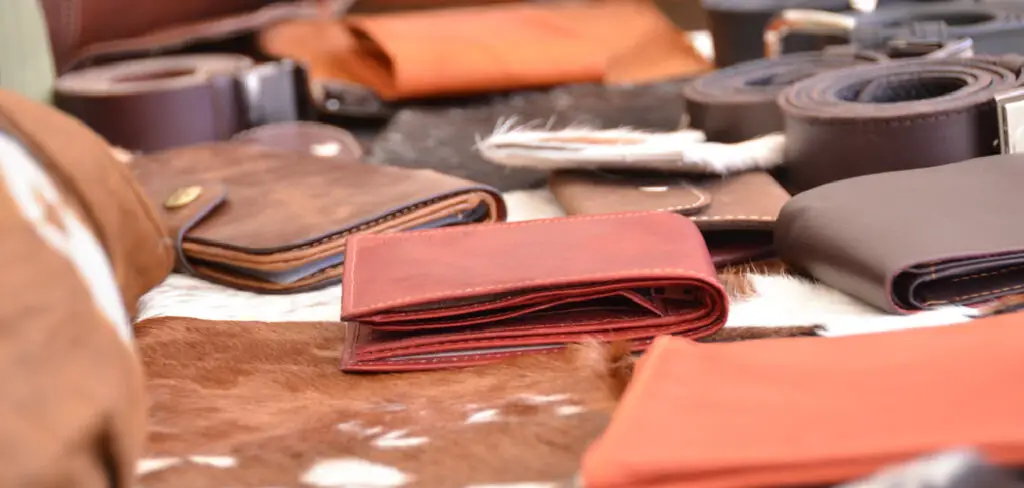 In this blog post, we'll explore some inspiring leather goods ideas that take advantage of leather's sleekness & natural beauty. Read on as we share versatile tips on how to integrate leather into an array of items and occasions –– giving both classic wardrobe staples & one-of-a-kind pieces a polished look.
Is the Leather Business Profitable?
The leather business can be a very profitable one. Leather is a fashionable and timeless material that can be used to create unique products that appeal to customers. If you have the right product ideas, source quality materials, and establish good connections with suppliers, then your leather goods business could be successful.
Your profits will depend on how much effort you put into your business. You will need to research where the best prices are for leather and other supplies, such as hardware tools, threading, and other accessories so that you can offer competitively priced items. It is also important to consider the quality of the materials you are purchasing – it is not worth saving money if customers end up with an item that falls apart quickly.
You will also need to think about the different types of leather goods you want to offer. Some popular categories include purses and wallets, jewelry, bags, and shoes. It is important to identify your target market when devising a product line. Knowing who your customers are will help guide you in choosing the right product ideas and pricing structure that appeals to them.
Finally, good marketing practices are essential for success in this business. Whether it's setting up an online store or advertising through other channels such as magazines or social media sites – having an effective strategy will be key in driving sales growth.
Ultimately, with hard work and dedication, running a successful leather business can be very lucrative and rewarding. With the right combination of factors – great product ideas, quality materials, and good connections – you can turn your leather business into a profitable venture.
16 Leather Goods Ideas
1. Bags: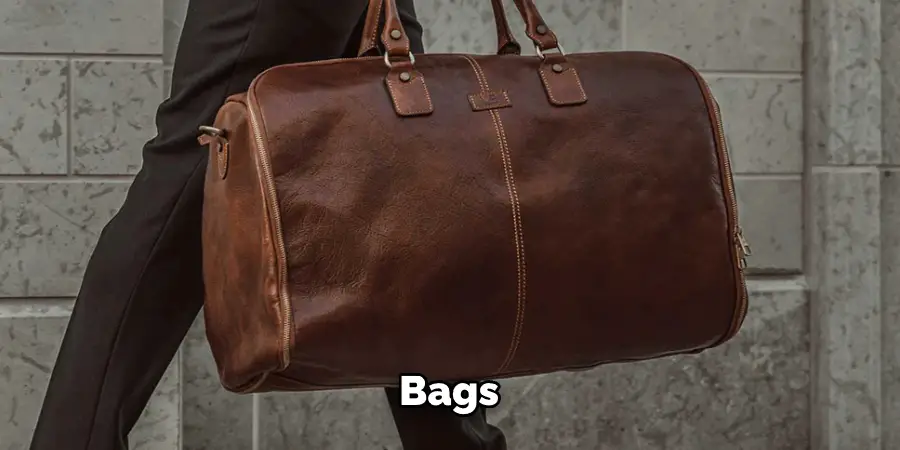 Backpacks, purses, duffle bags, briefcases, tote bags, and other types of bags are all popular leather goods. Bags made from leather often feature high-quality craftsmanship and beautiful designs. They are great for carrying everyday items, like books or laptops, and can even be personalized with initials or custom designs.
To make these bags even more personalized and unique, you can add leather patches or charms to them. Although leather bags can be expensive, they are worth the investment due to their durability and longevity. If you are looking to invest in a timeless piece, leather bags make an excellent choice.
2. Shoes: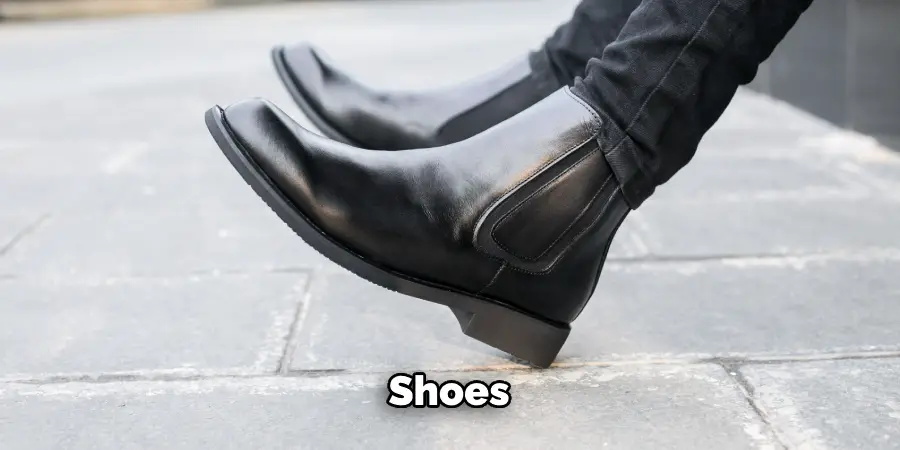 Leather shoes are the perfect finishing touch for a dressy or formal look. Leather boots have also become increasingly popular in recent years with their stylish and rugged appeal. With the right care and attention, a pair of leather shoes can last for many years. You can find leather shoes in all colors, styles, and sizes, so you're sure to find the perfect pair for your wardrobe.
Whether you prefer a classic style or something a bit more modern, leather shoes will complete your look with timeless style. While they may require a bit of upkeep, the effort is well worth it. Leather shoes are not only stylish and timeless but also extremely comfortable and durable.
3. Wallets: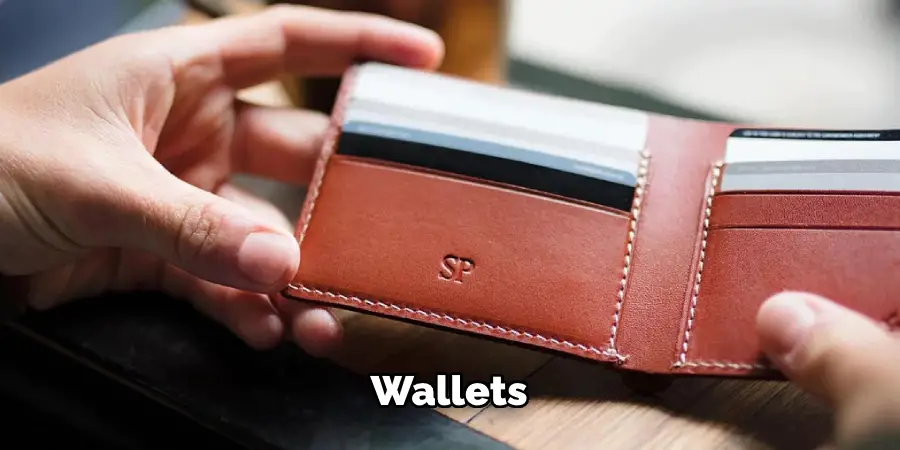 Wallets made from leather offer a classic feel and long-lasting durability that won't wear out over time as some synthetic materials do. They can be monogrammed or stamped with initials, making them a great personalized gift idea. Leather wallets come in a wide variety of styles, from sleek card cases to traditional bifold and trifold designs.
Choose from smooth leather or embossed with various designs for a unique look. For the practical man, there are also larger wallets that have space for coins, ID cards, and other small items. Leather wallets make a great gift for any man in your life, no matter their style.
4. Belts: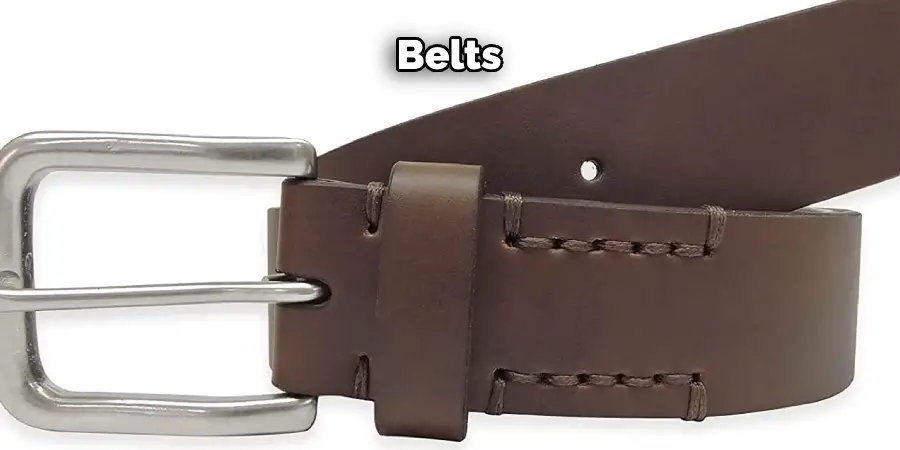 Belts made from leather add an extra layer of sophistication to any outfit. They come in a range of styles, from casual to dressy, and can be matched to other leather accessories for a polished look. Quality leather belts are designed to last for years, so investing in one will be a wardrobe staple for years to come.
Look for ones with distinctive buckle designs or embossed details to add interest and personality. While a classic black leather belt is always a safe option, why not experiment with different shades, textures, and finishes for a unique look? Whether you're after a simple, everyday belt or something to make a statement, there's bound to be a leather belt that fits the bill.
5. Jackets: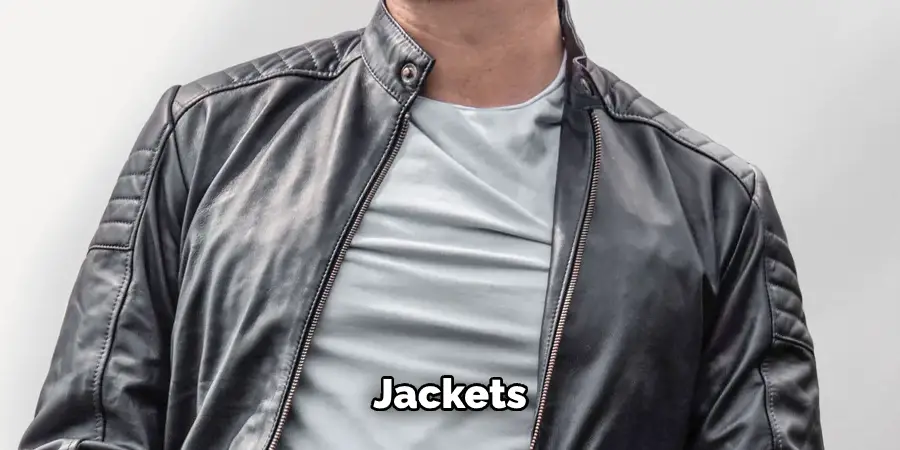 Leather jackets are an iconic fashion staple that never goes out of style. These stylish jackets can come in various colors and designs, from classic bomber jackets to modern biker looks. Choose leather jackets that are stylish and comfortable to wear, with features like adjustable drawstrings, pockets, or zippers.
For a classic look, opt for a black or brown jacket with minimal details. For something more eye-catching, look for jackets with bold patterns and colors. Whether you opt for a classic or modern look, leather jackets are sure to add some flair to your wardrobe. To keep your leather jacket looking its best, be sure to treat it with a leather care product like beeswax or mink oil. This will help keep it looking great for years to come.
6. Furniture: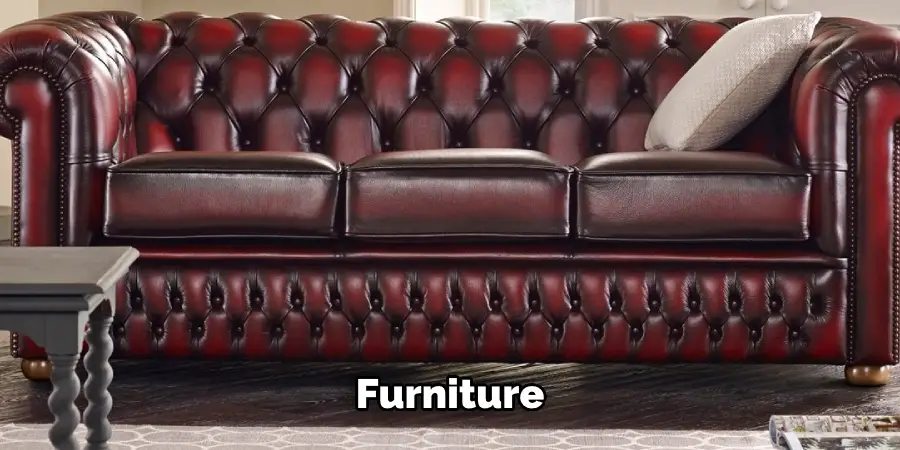 Leather furniture is comfortable, luxurious, and elegant. It blends well with many different décor styles and adds warmth and sophistication to any space. Leather furniture can be used in a variety of ways, such as sofas, sectionals, chairs, loveseats, and ottomans.
Leather furniture is also easy to care for and can last for many years with proper maintenance. Whether you are looking for something classic and timeless or more modern and trendy, leather furniture is sure to add a touch of style and luxury to your home.
While leather furniture can be expensive, it is a great investment that will pay off in the long run as it lasts for years. With its attractive look and durability, leather furniture is a great choice for any living room or bedroom.
7. Pet Accessories: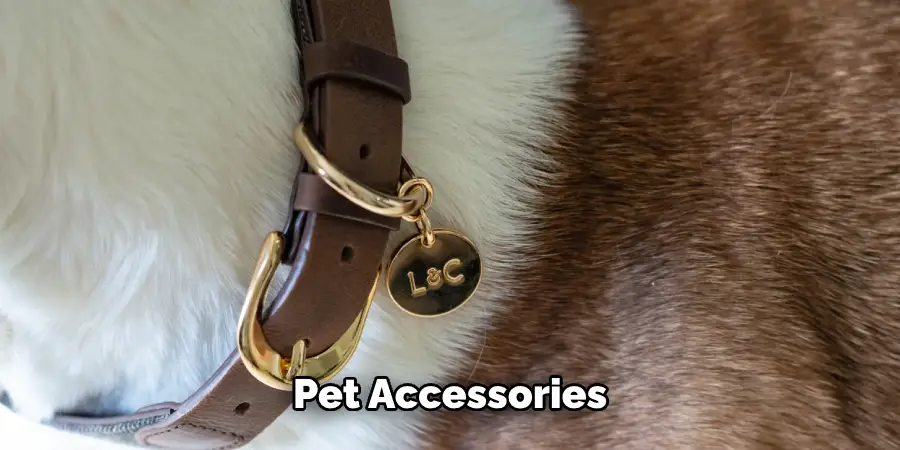 Leather can also be used to make pet collars, leashes, and other accessories. Leather is strong and durable enough to hold up against wear and tear from even the most active of pets. Pet accessories made from leather can also be customized with names, colors, and designs to make them even more special for your furry friend! 
Additionally, if you're looking for a stylish way to keep your pet safe, there are plenty of leather pet harnesses available for purchase.  Whether you are looking for something special or just a reliable accessory, leather is a perfect choice!
8. Home Accessories: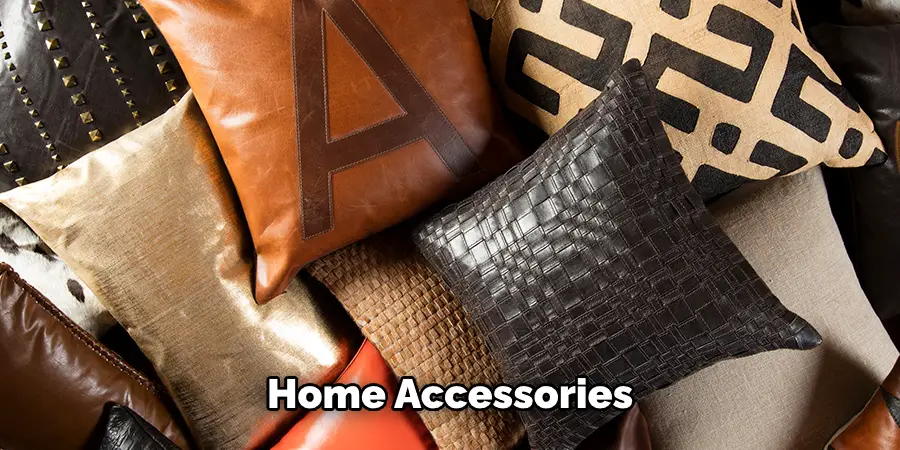 Leather can also be used in home décor items such as pillows and throws. Leather coasters, photo frames, and bookends are great ideas as well. These leather items can add a touch of luxury and sophistication to any room in your home. You can also find lamps, furniture, or wall art in various styles and sizes made out of leather for an eye-catching statement piece.
Whether you're looking for something modern, classic, or simply unique, you can find leather home accessories that suit your style. To add even more color and texture, pair these pieces with fabrics and other materials. The possibilities are endless!
9. Watch Straps: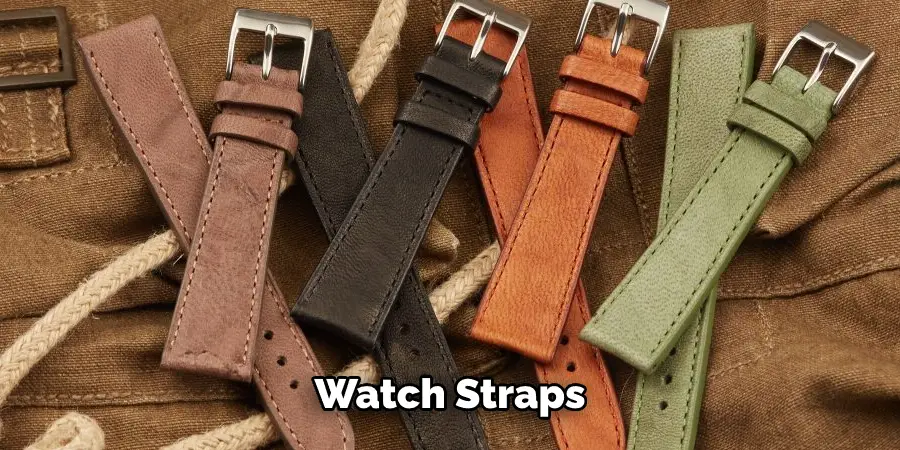 Leather watch straps can be used to customize a watch and add an extra layer of sophistication. These straps come in a variety of colors, textures, and styles to match any outfit. A quality leather watch strap can add an extra layer of luxury to your favorite timepiece. 
Whether you opt for a classic brown or black leather band or choose a unique patterned design – there's something for everyone! Leather watch straps are durable, comfortable, and often made from high-quality materials that will last for years. Show off your unique style with a leather watch strap! Additionally, leather watch straps can be customized with initials or designs for a one-of-a-kind look.
10. Luggage:
Leather luggage provides an elegant and timeless look that is perfect for travel. It is also much more durable than synthetic materials, meaning it can withstand the wear and tear of airports, airplanes, and roads. Investing in quality leather luggage will last for years to come and is a great way to set yourself apart from other travelers.
Look for pieces with unique colors, textures, or details to make your luggage even more eye-catching. From briefcases to suitcases or duffel bags, there are a variety of leather options available to suit your needs. To make sure you're getting the best quality, look for pieces that are made with full-grain leather—this is the highest grade of leather and will be the most durable.
11. Phone Cases: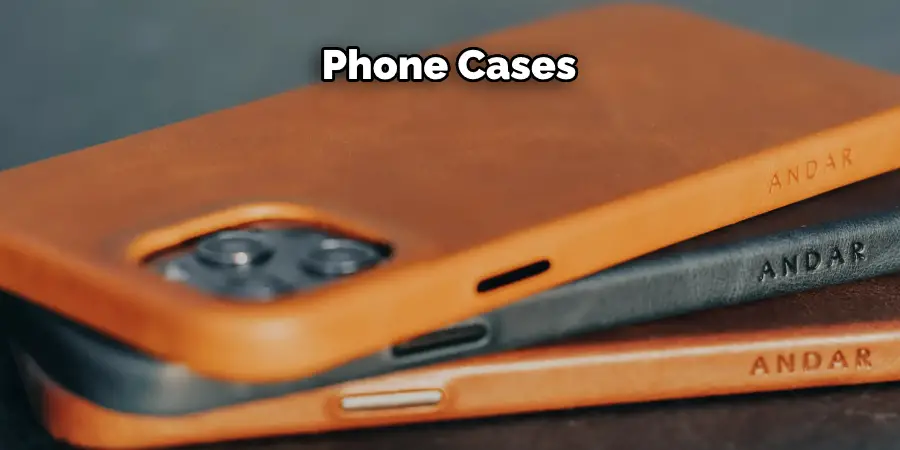 Personalize your phone with a leather phone case. These cases come in many colors and styles, so you can find one that suits your style. Leather phone cases protect your phone from dust, dirt, and everyday wear and tear while still looking stylish! With a leather phone case, you can keep your tech safe in style.
Tiago leather offers a range of handmade phone cases that come in classic and modern designs. Choose from vibrant colors and bold patterns to create a look that's all your own. However you choose to customize it, your leather phone case will quickly become an extension of your personality.
12. Binders: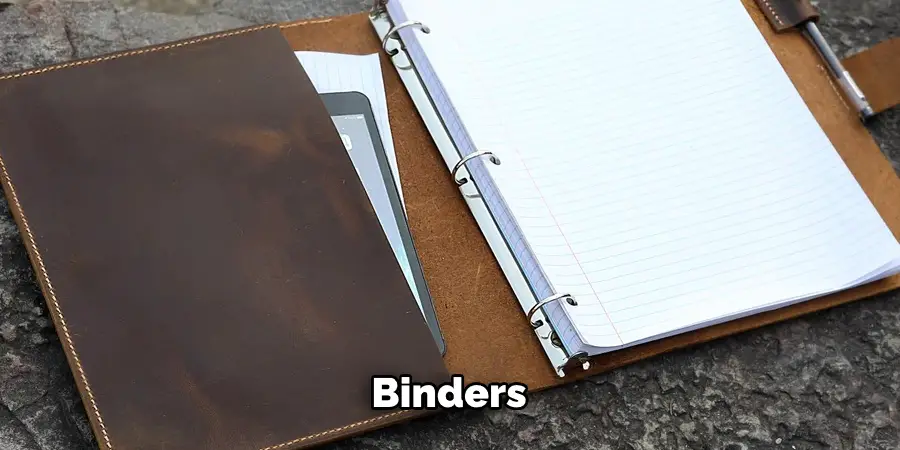 Binders made from leather can help keep documents organized and safe. They are also an elegant way to store papers and other important items. Leather binders come in a variety of sizes and can be customized with different types of embossing or hand-stitched designs. They are perfect for a business setting, as well as for personal use.
Leather binders make great gifts, too! Although pricier than other types of binders, a leather binder will last for many years and is sure to make a lasting impression. If you are looking for a unique and stylish way to store your important papers, consider investing in a leather binder.
13. Keychains: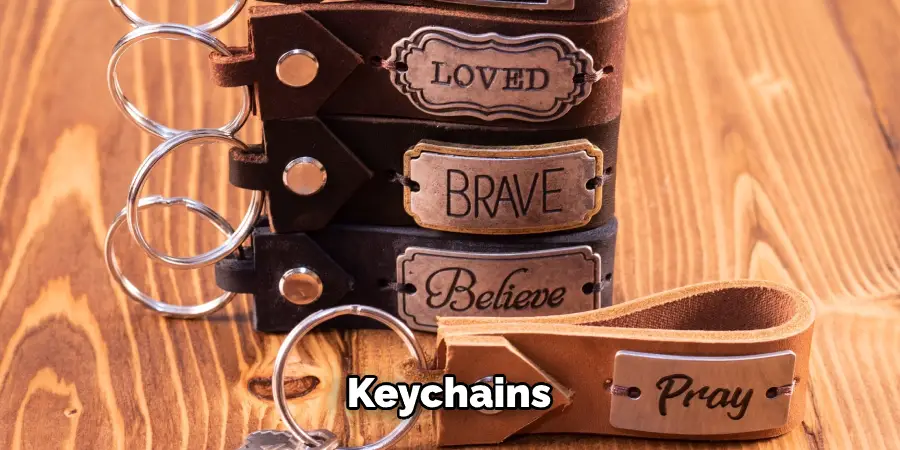 Keychains made from leather can add a touch of class to any set of keys. They come in various shapes and sizes, so it's easy to find one that will fit your needs. From minimalist designs to intricate carvings, there is a keychain to match the style and personality of any individual. 
Not only are they practical, but they also make nice gifts for loved ones! To add extra protection, a waterproofing spray can be applied to the leather for an added layer of water resistance. This will make sure the keychain lasts for years to come! However, do take note that it's also important to regularly clean and condition your leather keychain in order to maintain its quality.
14. Headbands: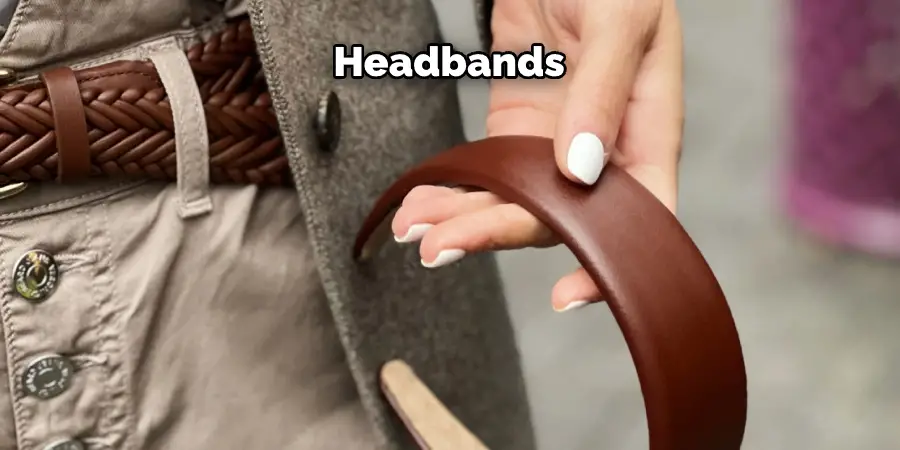 Leather headbands are a great way to accessorize any outfit. They come in many different styles and colors, allowing you to customize your look. Plus, they're perfect for keeping your hair out of your face during active workouts or running errands around town. Whether you choose a plain leather headband or one with detailing like studs and spikes, it will be sure to add some edge to any outfit.
While you can find pre-made leather headbands, it's easy to make your own at home with a few basic supplies. All you need is some leather and elastic. Cut the leather into any shape you want, then attach the elastic to secure it in place. With a little bit of creativity and effort, you'll have your own unique headband in no time.
15. Card Holders: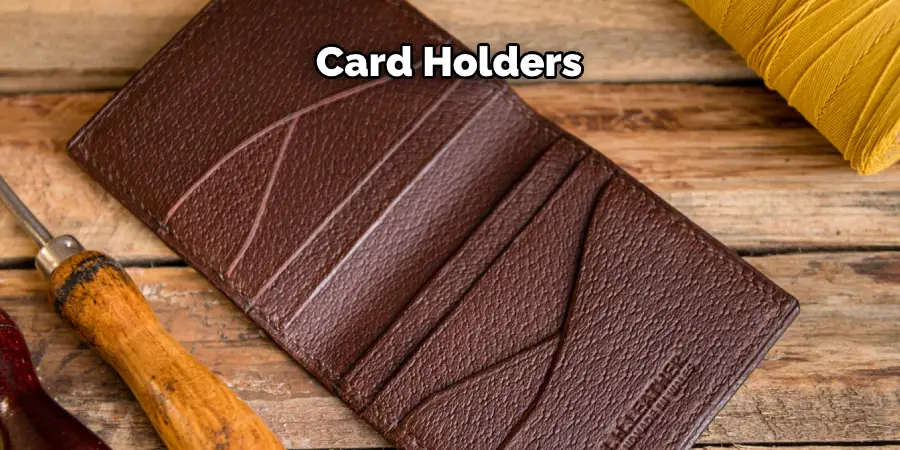 Leather card holders are a great way to keep cards organized and protected. They come in a variety of colors and designs and offer a stylish yet practical way to carry cards with you wherever you go.
Whether it's a slim design that fits perfectly in your pocket or a larger one for keeping all of your most important cards safe, leather card holders are a great option for any fashionista. To make them even more special, personalize them with your name or initials for a truly unique accessory. Make sure to look for a card holder that is made from high-quality genuine leather for maximum durability.
16. Journals: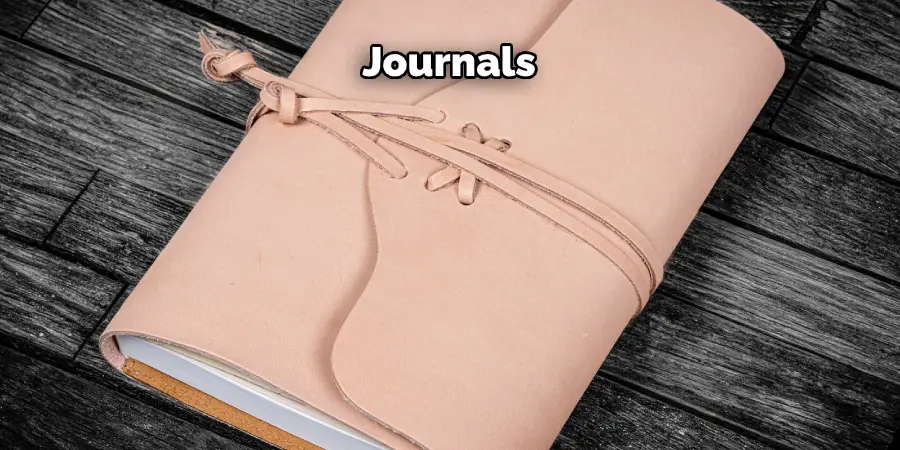 Leather journals make great gifts for the person who loves to document their thoughts and experiences. Leather journals are also beautiful enough to be kept in a place of prominence, and they can feature interesting embossed designs or custom monograms.
Personalize them with initials, names, or special dates to make the gift even more meaningful. For an added touch, include a set of quality leather pen refills and some writing paper. Although leather is pricey, these journals will last for years and make a perfect keepsake.
These ideas show just some of the things that can be made from leather – the possibilities are endless! Whether you're shopping for yourself or someone special, there's sure to be something to fit your needs. So when considering leather goods, don't forget the classic wallet or purse – with a bit of creativity you can find leather items that will suit any taste. No matter what you choose, it's sure to be something that stands the test of time and is appreciated for years to come.
Things You Need to Know When Planning for Leather Goods
1. Know Your Leather:
It's important to understand the type of leather you are using for your project and how it will affect the overall outcome. Leather can come in different thicknesses, textures and colors, so it pays to do your research beforehand. Consider how much wear and tear the item will get over time, as some types of leather may not be suitable for certain uses.
2. Accessorize with Care:
Leather can easily be embellished with metal studs, buckles or rivets for a unique look. However, these components need to be carefully chosen and applied correctly to ensure they are securely attached and won't cause damage to the leather underneath. Take time to consider your design plan and make sure you test any new elements before applying them permanently.
3. Get Professional Advice:
If you're unsure of how to go about making your leather goods, it's worth speaking with a professional for advice and guidance. They will be able to help you select the right materials, give feedback on design ideas and provide tips for finishing your project as safely and effectively as possible.
4. Take Your Time:
Making leather goods is definitely a labor of love! Don't rush the process or skimp on quality materials – taking time to get it right will ensure that the finished product is something you can be proud of for years to come. With some patience and creativity, you can create amazing leather pieces that will stand the test of time.
Some Common Mistakes When Planning for Leather Goods
1. Overlooking the Craftsmanship:
High-quality leather goods require skill and expertise to create. Taking shortcuts or relying on generic materials can result in a product that is not up to standards.
2. Not Considering the Use Case of the Product:
It's important to consider how you plan on using your leather goods before purchasing them. Some products are made for specific tasks, such as backpacks for travel or wallets for everyday carrying needs. Knowing the intended use will help you select the best possible item.
3. Underestimating Care Requirements:
Leather is an expensive material and requires special care if it is going to last a long time without damage. Regular cleaning and conditioning can help keep leather soft and supple, so it's important to understand the proper steps and take the time to care for your products.
4. Not Researching the Manufacturer:
A reputable manufacturer will have a portfolio of quality leather goods that they can stand behind and back up with a warranty. Do some research before you make any purchases so you know who is responsible for creating your product and what their track record looks like.
5. Ignoring Maintenance Instructions:
Manufacturers usually provide clear instructions for taking care of their leather goods, as well as tips on how to extend the life of the items. Make sure that you pay attention to these guidelines since following them can help keep your leather in great condition for years.  Taking shortcuts or ignoring instructions can lead to issues with premature wear and tear.
By avoiding these common mistakes when planning for leather goods, you'll be able to find the perfect item that not only looks great but also stands the test of time. With proper care, your leather products will remain in good shape and serve your needs for many years to come.
Is Leather a Luxury Item?
Leather goods have long been associated with luxury and quality. From stylish handbags to classic jackets, leather is a symbol of wealth and sophistication. It has been used for centuries to make clothing, shoes, accessories, furniture, and even book covers. 
The durability of leather makes it an ideal choice for high-end products that need to last through the years. Due to its luxurious nature, some people associate leather with a certain level of status or extravagance.
However, not all leather items are created equally. Quality can differ greatly depending on the type of animal hide used, as well as how it is tanned and treated by the manufacturer. Cheaper materials such as faux leather and PVC can also mimic the look of genuine leather, but they will not hold up as long.
In addition to quality, there are various price points when it comes to leather goods. High-end items such as designer handbags can be quite expensive, while more affordable faux-leather options may be a better choice for those on a budget. Ultimately, the decision of whether leather is a luxury item or an investment comes down to personal preference and financial capabilities.
Conclusion
In conclusion, when it comes to modern leathergoods, it's impossible to limit your choices. Whether you want to invest in a classic leather suitcase or go all out with a feature-packed backpack, there are so many options that are stylish and functional. What's even more important than style considerations is the fact that there are options for every budget and durability preference.
If maintained properly, a high-quality leather good can last an entire lifetime and make you look great in the process! Now that you're informed about the types of products available to choose from, you can take your time and select the perfect piece for expressing your individual personality and flair. Embrace the possibilities offered by leather goods ideas today!