Shopping for gifts can be tricky, especially when you're buying something special for a man in your life. If he loves quality craftsmanship, timeless style, and lasting durability, you should consider leather to show how much you care.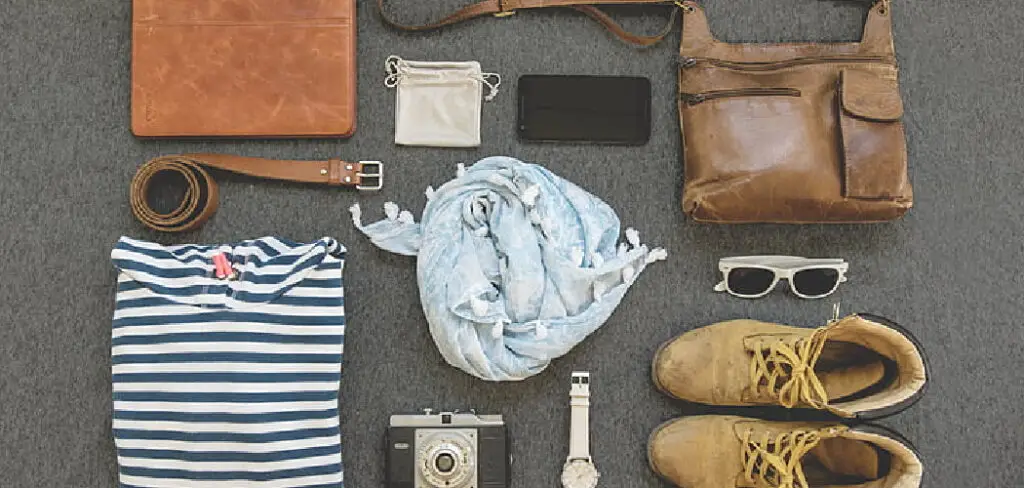 From classic pieces like wallets and belts to personalized items such as monogrammed bags or engraved cases, there are so many options available when it comes to choosing the perfect leather gift for him this season. In this blog post, we will explore some of the best leather gift ideas for men that provide stylish solutions for any budget!
Is Leather an Anniversary Gift?
Leather is a great material for gifts, and it makes an ideal anniversary present. Leather symbolizes strength, durability, and style, making it the perfect choice to represent your enduring love for that special someone. Whether you choose leather wallets, bags, or jackets, there are plenty of options available to commemorate any anniversary milestone.
From classic brown leather dress shoes to a luxurious handmade leather jacket – finding the right gift doesn't have to be difficult when you opt for something timeless like leather. Celebrate your relationship and the years you've spent together with a stylish yet meaningful gift they'll forever cherish!
Another way to make this anniversary extra special is by customizing their leather gift with personal touches such as initials, dates, or meaningful quotes. Embossed leather wallets, engraved cufflinks, and bags with monograms are all great ways to make your gift even more unique. Show them how much you care with a thoughtful gift made of high-quality leather that will last for years to come!
Whether it's your first anniversary or 50th, any man would appreciate the thoughtfulness and effort put into finding the perfect leather item to commemorate this special milestone in your life together. With so many options available at every price point – from vintage finds to modern-day masterpieces – there's something for everyone when it comes to giving the perfect anniversary gift. Celebrate your love story in style with a timeless leather present they will cherish forever.
14 Leather Gift Ideas for Men
1.  A Leather Wallet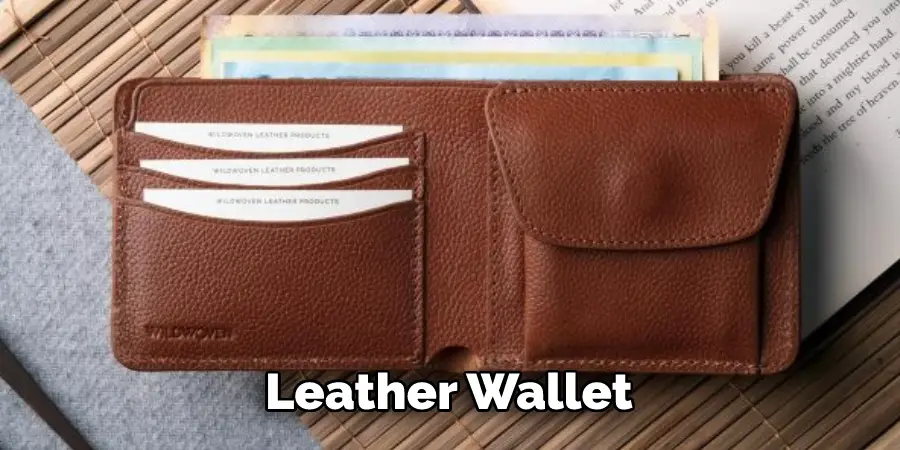 A leather wallet is a classic gift that any man is sure to appreciate. There are a variety of different styles and designs to choose from, so you can find one that suits his personal taste. From traditional billfolds to more modern card cases, you can find a leather wallet that is perfect for any man. It's an item he'll be sure to use for years to come.
To make it even more special, you can have his initials monogrammed on the outside of the wallet. However you decide to dress it up, a leather wallet is sure to make an unforgettable gift. If you're looking for something a bit more unique, consider gifting a leather money clip instead.
2.  A Leather Belt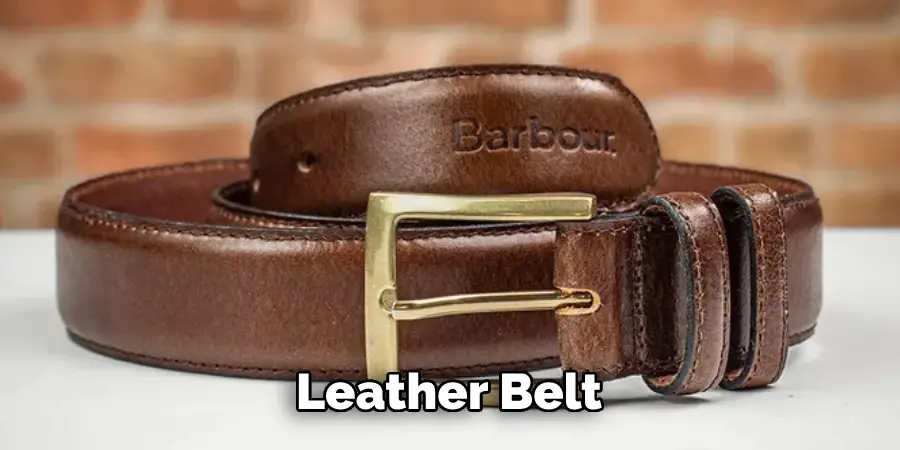 Another great gift idea for a man is a leather belt. Again, there are many different styles to choose from, so you can find one that he will love. Leather belts are both stylish and practical, so it's a great gift for any man.
Plus, you can find many quality leather belts in all price ranges, so you can find something that fits your budget. Be sure to get him a belt in the right size for his waist! He'll be sure to appreciate this thoughtful gift. Although it's not the most exciting gift, a leather belt is sure to be appreciated.
3.  A Leather Jacket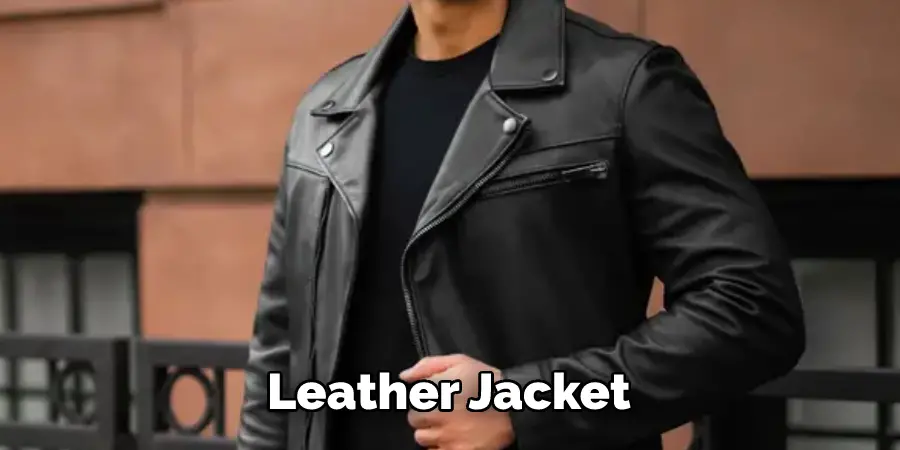 If you are looking for a more luxurious gift, then why not consider a leather jacket? A quality leather jacket is an investment piece that will last him for years and is sure to be a staple in his wardrobe. Whether you go for a classic biker style or something more modern, you can find the perfect jacket to suit his style.
Team with a crisp white shirt and jeans for an effortlessly cool look. Leather jackets are the perfect gift for any man who loves fashion and is sure to put a smile on his face this Christmas. If you really want to go all out, why not consider a custom-made leather jacket? This unique and bespoke gift will make him feel special this festive season.
4.  A Pair of Leather Shoes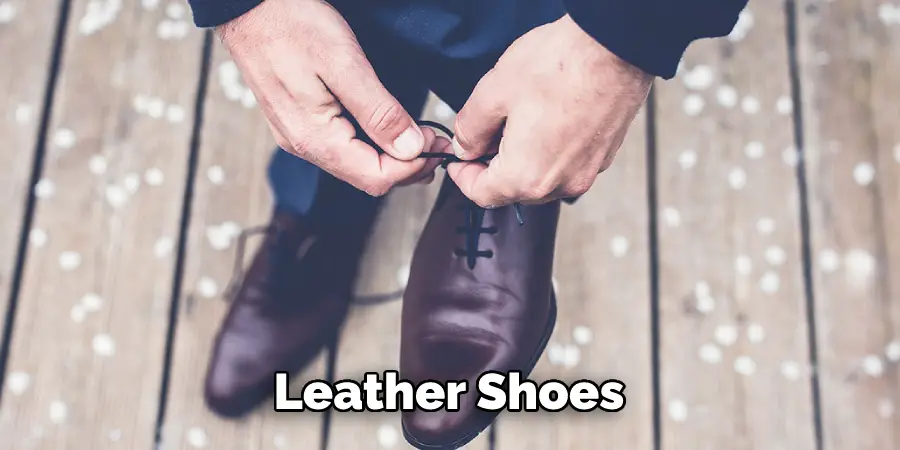 A pair of quality leather shoes is another great gift idea for a man. Whether he's in need of a new pair of dress shoes, loafers, boat shoes or boots, everyone can use an extra pair of leather shoes. The key is to find the perfect pair for him – one that fits well and looks good with his style.
With a wide range of colors available, it should be easy to find something that works for any type of man. Leather shoes are a classic gift that will never go out of style and shows you care enough to invest in quality materials. Plus, it's something he can use for years to come. If you want to add a personal touch, consider having his initials monogrammed into the shoes for an extra special gift.
5.  A Dopp Kit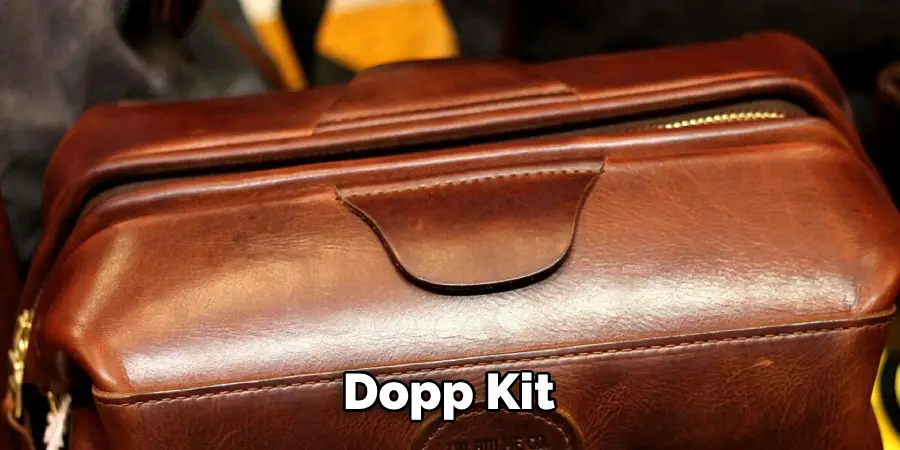 A dopp kit is a must-have for any man who travels frequently. He can store his grooming and toiletry items in it, making sure that they don't get lost or damaged. For a special touch, you can personalize the leather dopp kit with his initials or some other special engraving. This will make it something he can treasure for years to come.
It's a great idea if you're looking for leather gift ideas for men. If you're feeling extra generous, you can pair it with a few of his favorite grooming products to finish off the gift. Although it's a small and simple gesture, he'll be sure to appreciate the thoughtfulness behind it.
6.  A Leather Keychain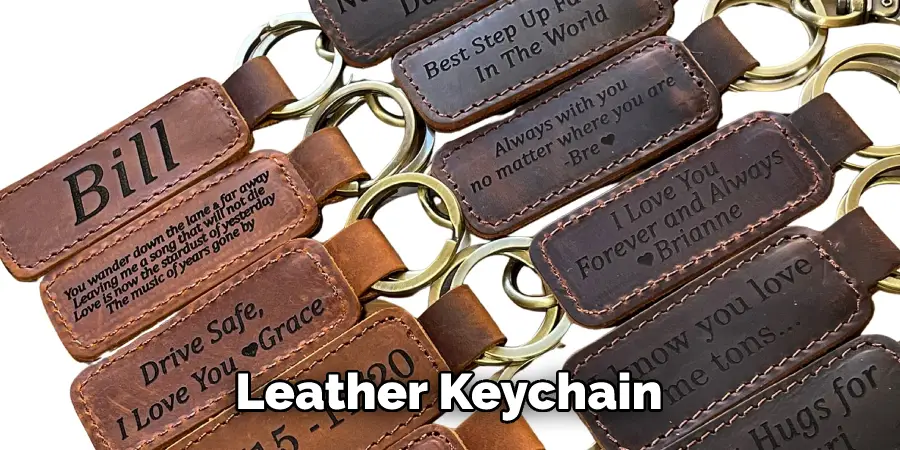 A leather keychain is a small but thoughtful gift that any man is sure to appreciate. The leather keychain is a practical and stylish way to store all his keys, cards, and any other items he might want to keep handy. It can come in different colors of leather or even be engraved with a special message or initials.
Either way, it's sure to be the perfect gift for someone who likes having their belonging well-organized and always at arm's reach. If you're looking to add a personalized touch, there are many companies that offer custom leather keychains.
No matter what the occasion is, a leather keychain is always a great gift for the busy man in your life. Also, it's a small but meaningful way to show your appreciation for him. With a leather keychain, he can keep his belongings safe and secure while on the go.
7.  A Money Clip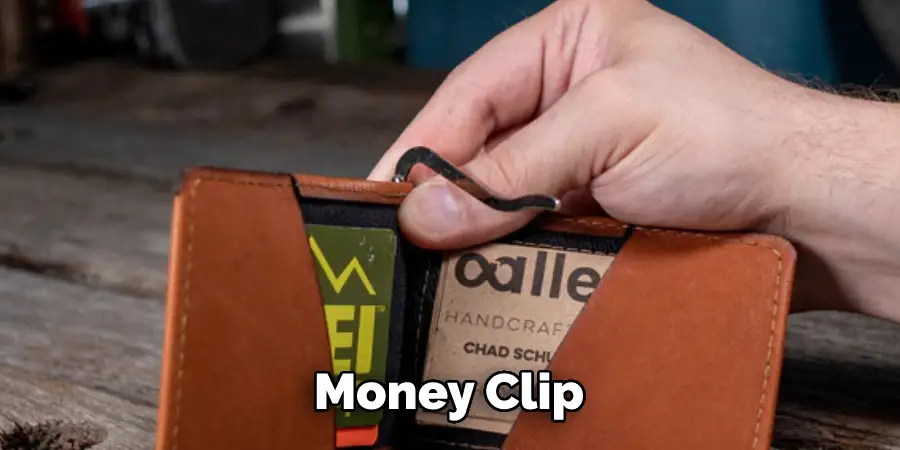 A money clip is a useful accessory for any man who likes to keep his cash organized and easy to access. Leather money clips come in a variety of shapes and sizes, making them a great gift for any man who appreciates the finer things in life.
A sleek, stylish leather money clip is an especially thoughtful gift for the man who likes to keep his look sophisticated without sacrificing practicality. Choose from traditional black, brown, or tan to something more vibrant, like deep mahogany or blue.
He'll be sure to appreciate your thoughtful gift with every bill he pulls out of his pocket! Once you've chosen the perfect money clip to fit his style, consider personalizing it with an engraved message or monogram. This will add a special touch that he'll carry with him always. 
8.  A Tie Clip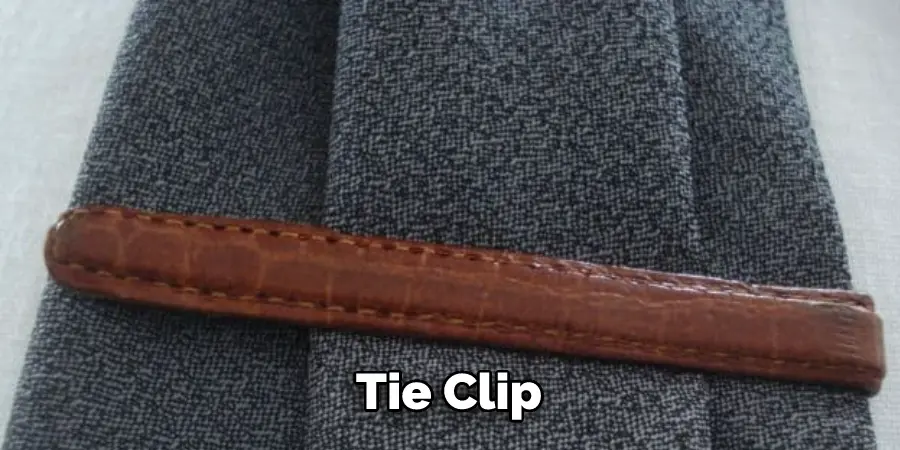 A tie clip is a must-have accessory for any well-dressed man. For a truly luxurious touch, choose a leather tie clip that will add an extra level of sophistication to any ensemble. It also makes for a great gift for the fashion-conscious or professional man in your life. Whether you opt for classic black or brown leather or something more brightly colored and modern, this thoughtful gift is sure to be appreciated.
Once you've found the perfect tie clip, wrap it up in a handsome box or package for an extra special surprise. To make the gift even more memorable, include a personalized message or engrave his initials into the leather. He'll be sure to love this timeless accessory.
9.  A Cufflink Set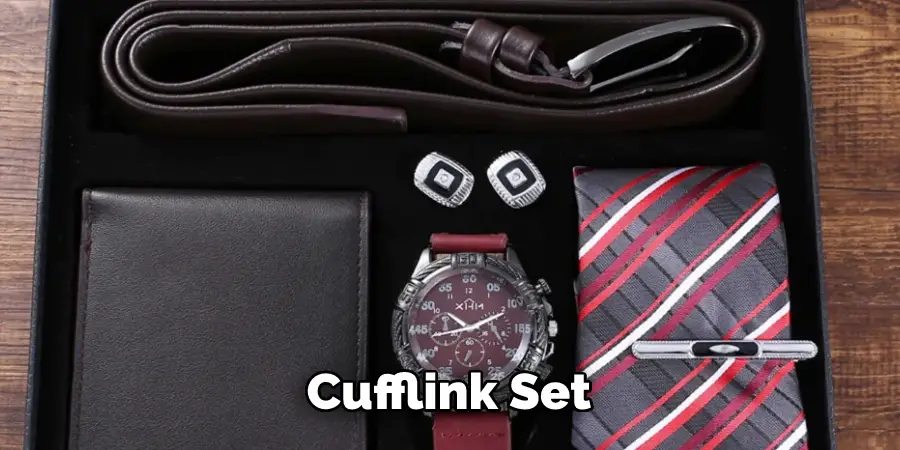 Cufflinks are an essential accessory for any well-dressed man. Leather cufflinks add a touch of sophistication and style to any outfit. They come in various shapes, sizes, designs, and colors; so you can find the perfect pair for any man. Plus, leather cufflinks are a timeless and classic gift that can be enjoyed for years to come.
They'll definitely add a touch of class to anyone's wardrobe! Although they are more of an investment, they make a great gift for any occasion. Also, they are great for the man who has everything and is hard to buy. A cufflink set will be sure to put a smile on his face! Even though it may be a bit pricey, cufflinks are worth the money. So, if you want to give him something special that he'll cherish forever, then look no further than a leather cufflink set!
10. A Leather Watch Band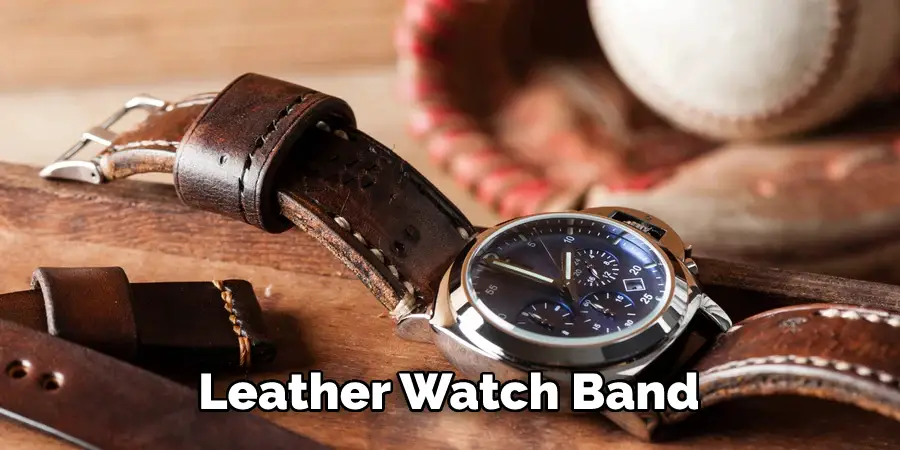 A leather watch band is a great way to add a touch of style to his favorite watch. Leather watch bands come in many different colors and styles, so you can find one to match his taste. Choose a band that is made with quality materials for a gift he will treasure for years to come. If he likes to change things up, consider a reversible band that lets him choose between two different colors.
With the right leather watch band, he will be able to show off his style without compromising comfort. While the look of this gift may be simple, it is sure to add a touch of class to any outfit. To make the gift even more special, consider having it engraved with a meaningful message. Additionally, a watch band makes for a great gift for any special occasion.
11. A Leather Bracelet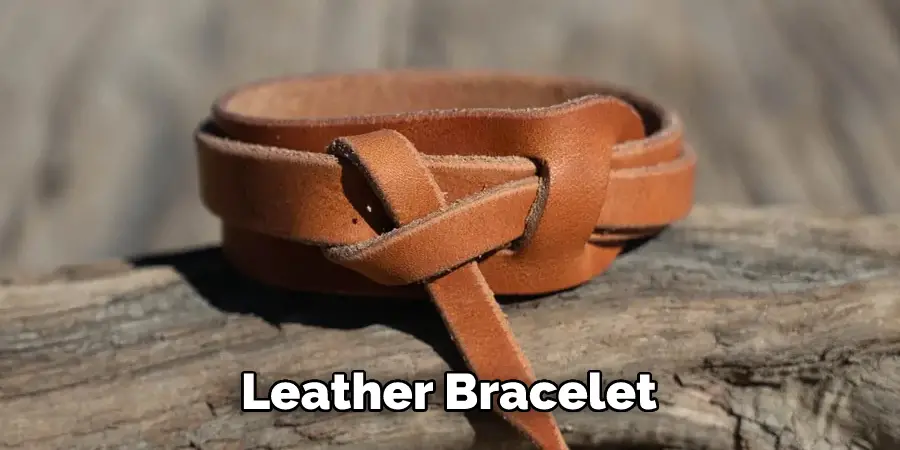 A leather bracelet is a stylish and unique gift for any man. Its simple yet sophisticated look makes it a great accessory for any outfit. Whether he's looking to add some flair to his day-to-day style or wants something special for a night out, this is the perfect gift.
For an extra personal touch, you can even have your man's initials engraved on the bracelet. He'll always remember the thought that went into this special gift every time he looks at it. If your man loves leather goods, a leather bracelet is a perfect gift.
12. A Leather Phone Case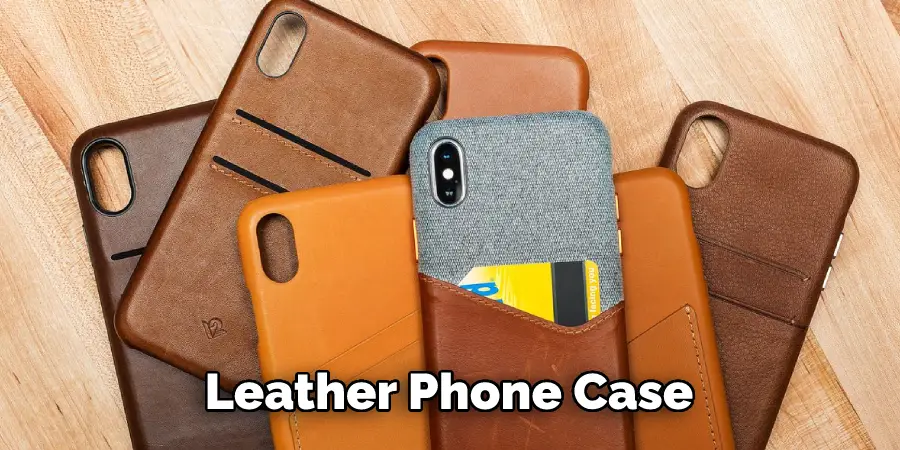 A leather phone case is a practical and stylish gift for any man who loves his phone. It provides excellent protection to his phone while also looking great. It is made from durable and high-quality leather that will last for years to come. Plus, with a variety of colors and styles available, you can find something that he'll love for sure!
He won't be able to resist this stylish and timeless gift. Although this isn't the most romantic gift, it's certainly one that he'll appreciate and use every day. So why not show him how much you care about a leather phone case? He won't be disappointed! To make it even more special, consider having it personalized with his initials. He's sure to love this thoughtful and elegant gift.
13. A Leather Luggage Tag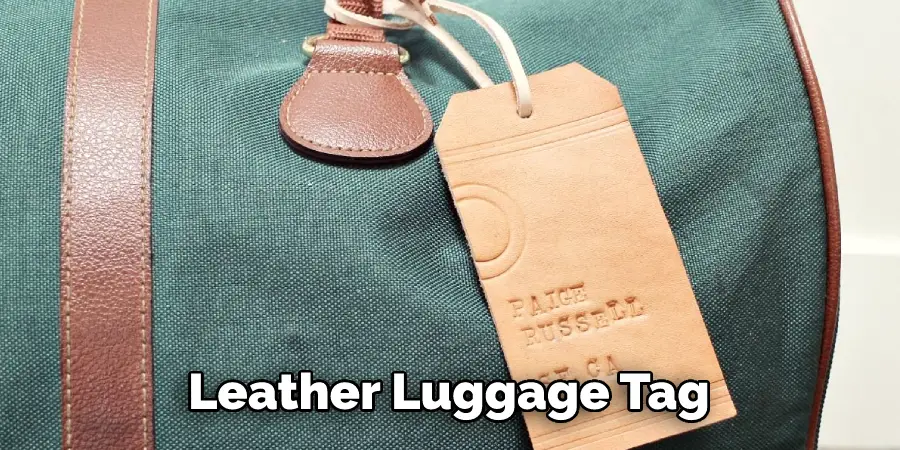 A leather luggage tag is a practical and stylish gift for any man who loves to travel. Not only will a leather luggage tag help him easily identify his suitcase at the airport, but it also adds an elegant touch to any piece of luggage. This is a thoughtful and useful gift that he'll love each time he jets off on another adventure.
Choose one with a personal touch, like having initials monogrammed into the tag or finding one in his favorite color. He'll be sure to appreciate this gift every time he travels! Additionally, many luggage tags come with RFID locking technology to ensure his identification is always secure.
Things you Need to Know When Gifting Leather to a Man
When it comes to gifting leather to a man, there are some important things you should know before making a purchase. Before buying the perfect leather gift, consider the recipient's style and taste. 
Leather items can range from a timeless classic to something more modern or even vintage. Consider what he wears on a daily basis and look for pieces that would complement his wardrobe.
1. Quality:
When buying leather gifts for a man, quality is of the utmost importance. Look for authentic leather goods made with high-quality hides and craftsmanship. This ensures that the gift will last and be appreciated for years to come.
2. Color:
When it comes to leather gifts, color can be an important factor. Consider the man's favorite colors, or pick neutral tones like black, brown, or tan that is sure to match any wardrobe.
3. Care:
Leather goods require special attention in order to preserve their quality and appearance over time. Make sure you share care instructions with the recipient, so he knows how to properly maintain his new leather item. Additionally, look for items that are easy to clean and maintain, as no one wants a high-maintenance gift!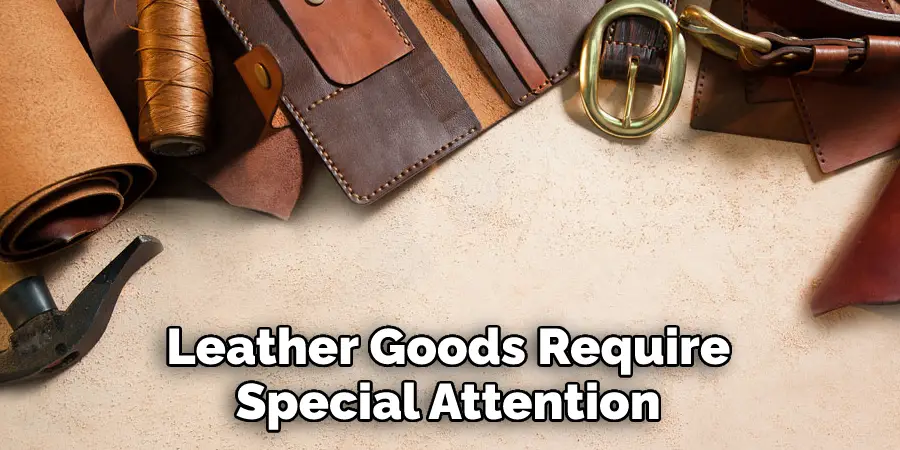 4. Price Point:
No matter what your budget is, there are leather gifts available at every price point. For the most luxurious and highest quality items, you'll want to be prepared to spend a bit more. However, for gifts on a tight budget, there are plenty of options that don't skimp on style or quality.
Gifting leather can be an excellent way to show someone you care. By taking into account these few key factors when purchasing your gift, you can make sure it is well-received and appreciated!
Few Common Mistakes When Gifting Leather to a Man
1. Not Considering Their Lifestyle:
The leather gift should fit well with the recipient's lifestyle. If they are outdoorsy and adventurous, consider gifting them something like a rugged leather wallet or belt that can handle an active lifestyle. Alternatively, if the man is more of a suit-and-tie kind of guy, opt for a sleek leather bag or briefcase to add style to his wardrobe.
2. Skimping on Quality:
When it comes to gifting leather, don't skimp on quality. Opt for high-quality materials such as full-grain leather that will last longer and maintain its shape better than lower quality options.
3. Not Customizing the Gift:
Customization is key when gifting someone a leather item. Consider personalizing the gift with the recipient's initials, favorite colors or unique designs to make it special and unique.
4. Not Thinking About Practicality:
Although style is important when gifting leather items, also consider practicality. Make sure the item serves a purpose — if you're gifting a wallet, make sure it's large enough to hold their cash and cards; if you're giving them a laptop bag, ensure that it fits their laptop size perfectly, etc.
5. Giving Too Much Leather:
Gifting too much leather can be tacky and overwhelming for the recipient. When in doubt, stick with one or two pieces instead of an entire collection — this will look more put-together and will be easier for them to incorporate into their wardrobe.
By avoiding these five common mistakes, you can be sure that your leather gift is appreciated and enjoyed by the recipient! With careful consideration and thought, you can find the perfect leather item to show your appreciation and make a lasting impression.
What Leather item Do Guys Want as a Gift
Leather is not only a classic material but also an excellent choice for gifting the special man in your life. Leather gifts can range from thoughtful items such as wallets and passport holders to more luxurious items like briefcases or leather jackets.
For the sophisticated gentleman, there are several traditional options that make great gifts. A quality leather wallet is always appreciated and will last him many years if properly cared for. An elegant leather belt can be both stylish and practical, providing a timeless addition to any wardrobe. Passport holders and laptop bags crafted from top-grain leather are perfect for the jet-setting man who needs something durable yet stylish on his travels.
If you're looking for something more luxurious, consider getting him a leather jacket or coat. The perfect fit and style can turn his favorite pieces into classic, timeless statement pieces that he will enjoy wearing for years to come. Or you could opt for a leather briefcase that adds an elegant touch of sophistication to his professional life.
Conclusion
In conclusion, when you're looking for the perfect gift for the important man in your life, consider something made of leather. Leather gifts come in a variety of options and styles to fit different personalities and preferences. For the professional, stylish dresser, a beautiful leather briefcase or wallet would make an excellent option. 
For someone more outdoorsy, look into leather goods like gloves or boots.
Finally, there's something out there for everyone – from luxury items to small everyday accessories – that are sure to please any special man in your life. With these Leather Gift Ideas for Men, it doesn't have to be hard to show your appreciation with a thoughtful leather gift that will last years!