Are you looking for an elegant way to spice up your living room? A camel leather sofa is a perfect addition to any modern home. Not only does it offer a more luxurious look, but its timeless appeal and construction have made it a popular choice for years!
In this blog post, we'll explore some creative camel leather sofa decorating ideas that you can utilize if you have a camel leather sofa in your living space. From Provencal-style furniture pairings and botanical prints to velvet accessories and bolder statement pieces- there are so many options available that will give your living area the warm, inviting atmosphere you desire.
So if you're ready to add another dimension of sophistication to your interior design- keep reading as we break down our top picks for styling with a Camel Leather Sofa.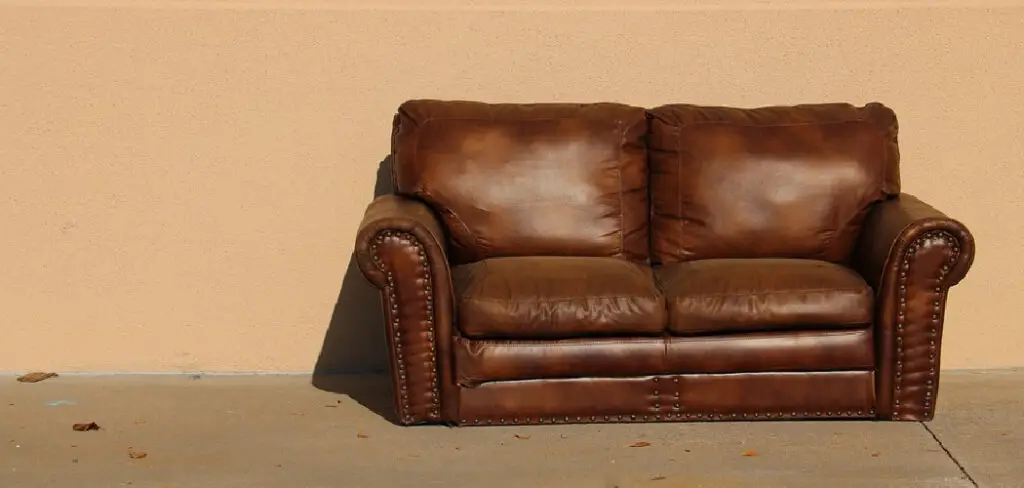 What Colors Go Well with Camel Leather?
When it comes to decorating with a camel leather sofa, the possibilities are endless. The neutral color of the sofa allows you to easily incorporate many different colors into your design scheme. While warm and earthy tones such as taupes, beiges, and browns will pair nicely with the natural hue of the leather, brighter shades like oranges and yellows can also be used to give your room a cheerful atmosphere.
Additionally, cool blues and greens can help create a calming ambiance in your space. You could even mix and match various hues for an eclectic feel that truly stands out from other designs. No matter what palette you choose for your home décor, pairing a camel leather sofa with pops of color is sure to make your space unforgettable.
When it comes to textures, you can choose from a variety of options to complement the look and feel of your camel leather sofa. Soft materials such as velvet and chenille bring sophistication and luxury to a room, while plush rugs and blankets add a cozy element. For a more modern aesthetic, pair the sofa with sleek furniture pieces made from metal or glass. Regardless of what style you have in mind, there are plenty of ways to make sure that this timeless piece is at the center of your dream design scheme.
By combining various colors, textures, and materials in your design around a camel leather sofa, you can create a stylish and inviting space that is sure to stand out. With the right decorating ideas, you can have a living room that looks like it was designed by an interior designer!
10 Camel Leather Sofa Decorating Ideas:
1. Keep the Color Palette Simple: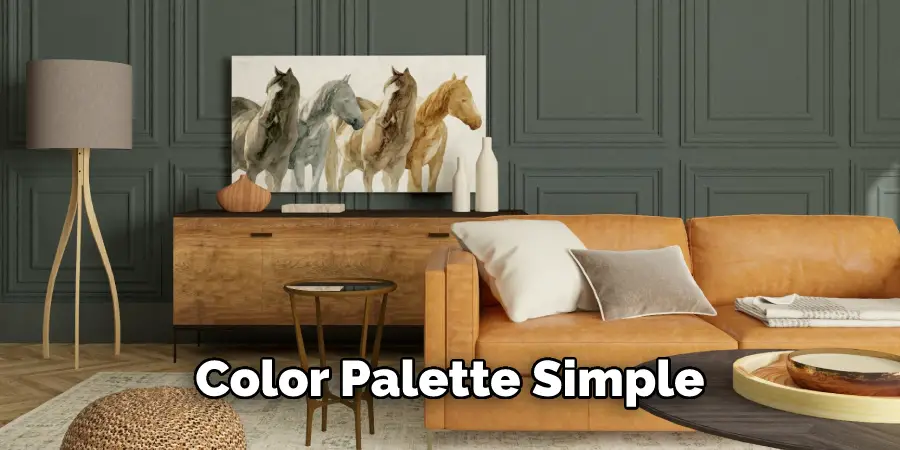 A camel-colored leather sofa is a beautiful statement piece. To make it stand out, try keeping the other elements in your space subtle and neutral. Choose light gray walls or crisp white trim, and add simple accessories like a patterned accent pillow or throw blanket for added texture.
When choosing the other items in your room, look for pieces that will complement the camel-colored leather and keep the overall look simple and timeless. You can also add a few pops of color for an unexpected twist.
However, be mindful that colors like red or yellow can make the space feel overwhelming. Though a bright rug or artwork can make a great statement, try to keep the number of colors you use to two or three.
2. Place Throw Blankets over the Sofa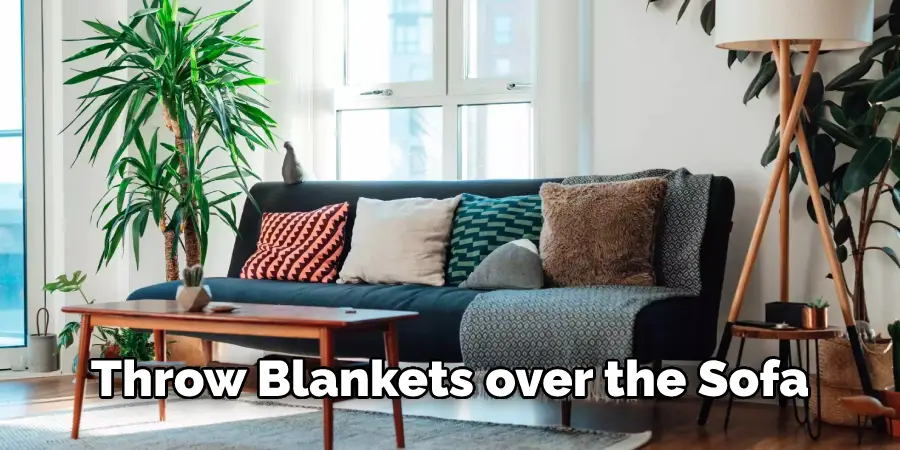 Adding throw blankets to a camel leather sofa can add a layer of warmth and texture that ties the room together while also making the space more inviting. Choose throw blankets in colors and textures that complement the overall room decor, such as earth tones or soft pastels for a more traditional look and bold prints or vibrant colors for an eclectic touch.
You can also use one large throw blanket to cover the entire sofa or several smaller throws to bring in more texture. Place pillows that coordinate with your throw blankets on the sofa for an inviting look. The combination of colors and textures will add visual appeal while keeping the space comfortable and cozy.
3. Add a Few Neutral-Colored Pillows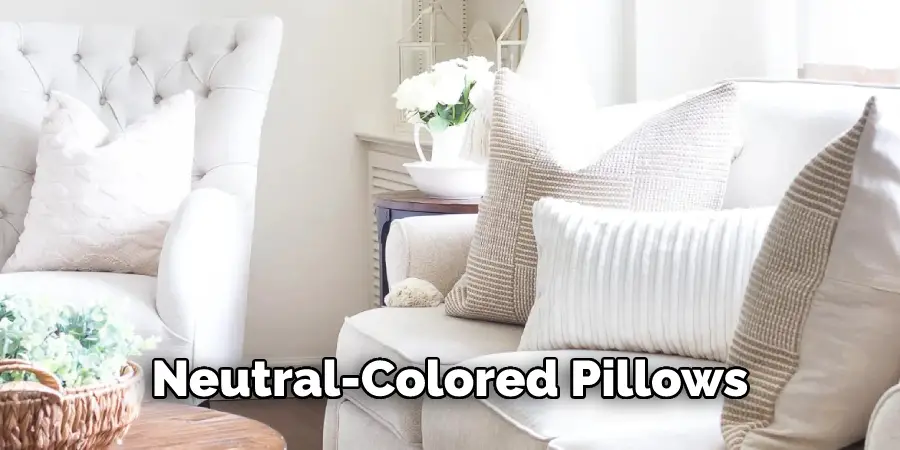 To complete the look of a camel leather sofa, you can add some neutral-colored pillows for texture and contrast. From fluffy white and cream to modern gray and black, any combination of tones will create an inviting atmosphere. If you're feeling adventurous, try adding in a few patterned throw pillows as well!
Not only will they add visual interest, but you can also use them to tie in other hues from the room. For example, if you have a blue armchair nearby, try choosing pillows with a few blue accents to bring it all together. If you're looking for a more subtle look, tone-on-tone pillows in the same color as your sofa can also be a great way to create continuity.
4. Hang an Abstract Art Piece or Two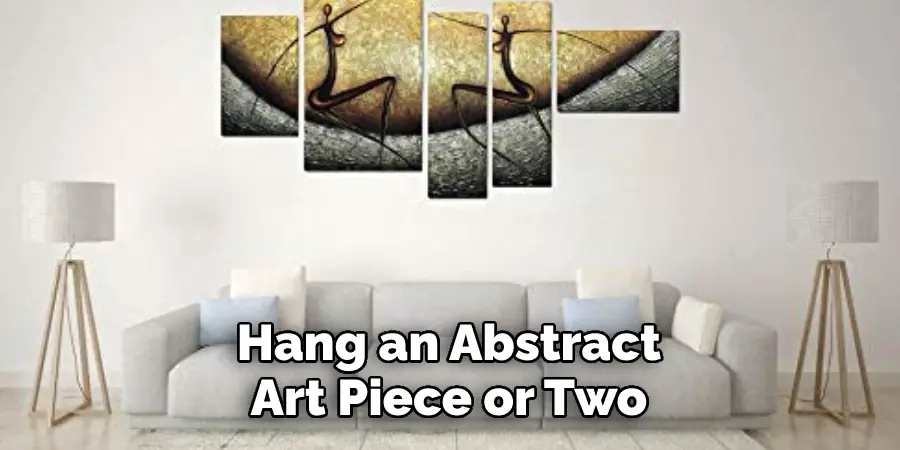 An abstract art piece can add a bold and modern touch to any room, and this is especially true when it comes to decorating with camel leather sofas. Choose artwork with colors that complement the warm hue of the sofa, such as earthy reds, blues, or greens.
The contrast between the soft texture of the leather and the sharp lines of abstract art can really create a striking visual. If you're feeling adventurous, choose pieces with metallic accents to add another level of texture and depth. Just be sure to hang the artwork at eye-level for maximum impact.
Although art pieces can be expensive, you don't have to break the bank. There are many affordable options available online and in stores. With a little bit of research, you're sure to find something that will work with your décor and budget.
5. Include Some Natural Elements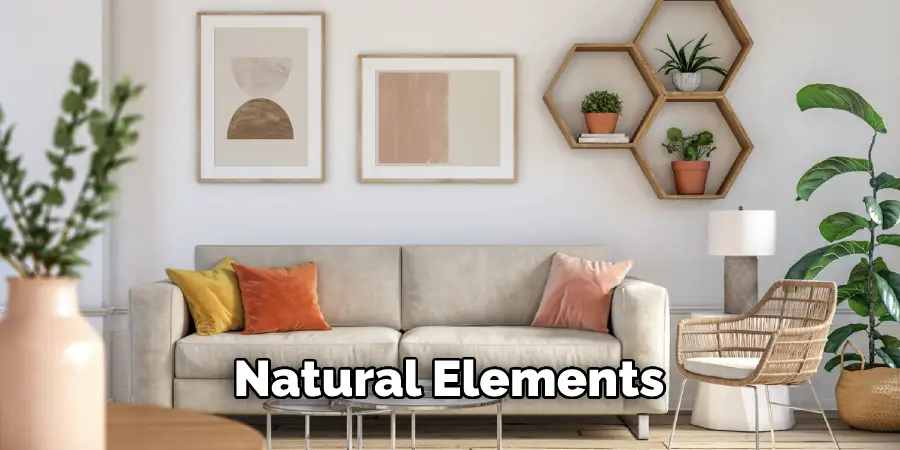 Camel leather sofas pair well with natural elements like wood and stone, adding a warm touch to the space. Consider incorporating wooden furniture, such as end tables or coffee tables, to bring in some texture. You can also add a few houseplants to enliven the area and make it look more inviting.
Try accenting your sofa with soft wool or cotton throw pillows for an extra cozy feeling. Lastly, use rugs or carpets in neutral colors to complete the look. With these simple touches you can create a comfortable living area that exudes class and sophistication.
6. Add Personal Touches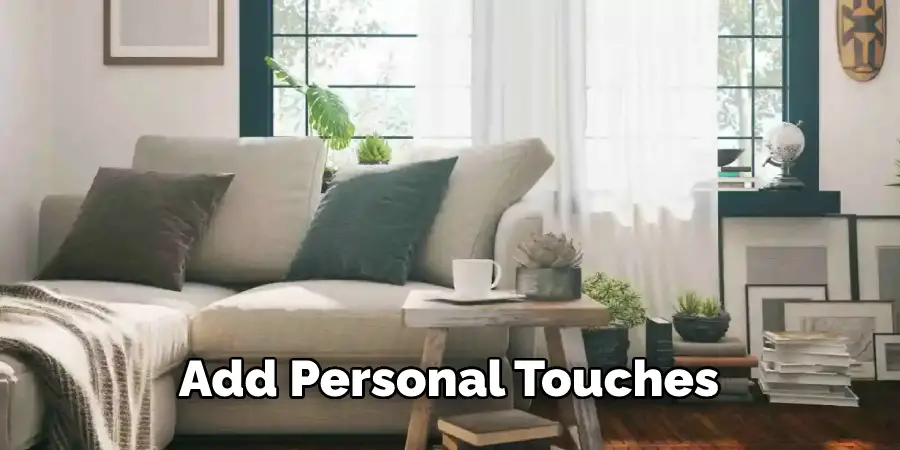 Don't forget to personalize your camel leather sofa with accessories that reflect your style and personality. Showcase statement pieces such as books and artwork, or add a few decorative pillows to bring out the subtle tones of your sofa.
If you're feeling particularly daring, think about bringing in some colorful rugs that work well with the camel leather texture and introduce vibrant hues to create rich contrasts. You can also use accents like candles, vases, and sculptures to draw attention to the unique look of your camel-leather sofa.
Finally, don't forget to spread around a few house plants throughout the room – they always add an air of warmth and tranquility. With these simple touches, you will have turned your living space into a stylish oasis fit for entertaining guests.
7. Set up Matching Side Tables: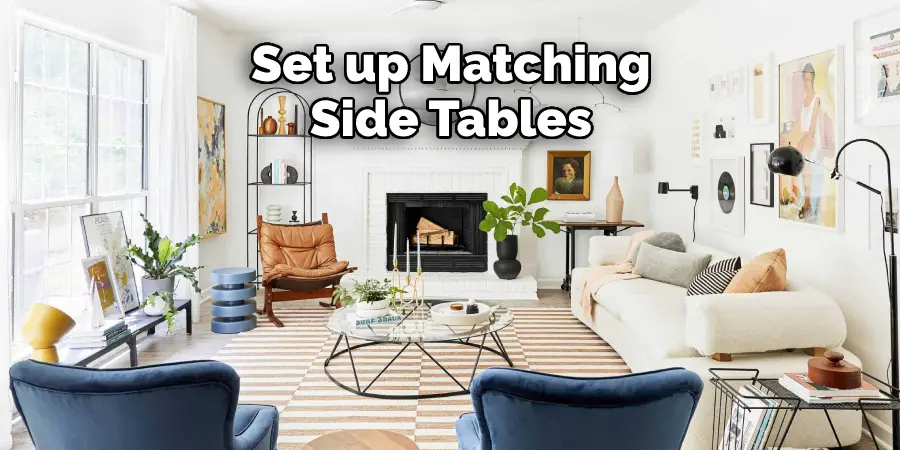 To complete the look, add two matching side tables to each end of your camel leather sofa. Choose materials that will coordinate with your leather sofas, such as dark wood or a metal base. Place lamps on these tables for an added touch of light and to create a cozy atmosphere in the room.
For more visual interest, incorporate decorative accents like vases or framed pictures on the tables. These small additions can really bring out the beauty of your camel leather couch and elevate the entire space.
If you're feeling particularly adventurous, try painting a wall in a contrasting color to really make your sofa pop. With the right touches, your camel leather sofa will be the centerpiece of any room!
8. Invest in Quality Accent Pillows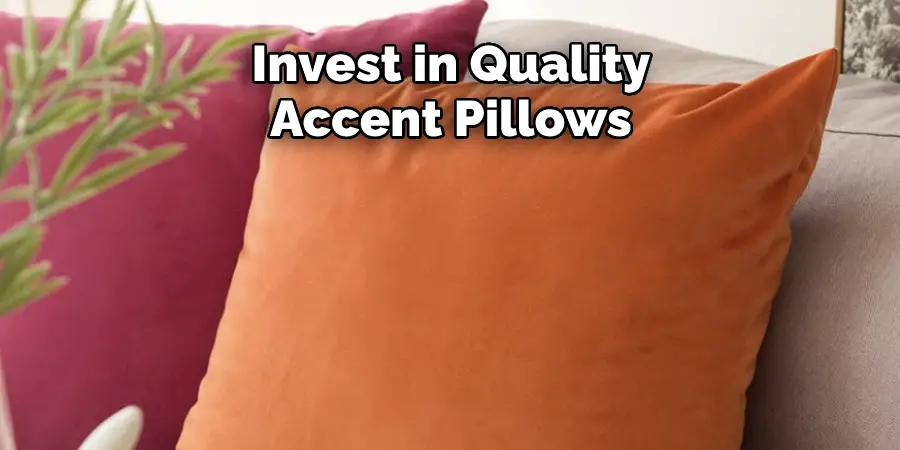 Accent pillows can be used to make any couch look even more inviting. With a camel-colored leather piece, it's best to choose accent pillows in colors that complement one another. For example, pair a deep blue pillow with an ivory one for a softer look.
Or choose two brighter shades pink and yellow, to add more energy to the space. Mixing different shapes, such as lumbar and round pillows, can also help create visual interest and make your sofa look comfortable and inviting.
Although it's important to pay attention to color and shape, make sure that you invest in quality fabric and stuffing so your pillows will last.
9. Add a Few Greenery Pieces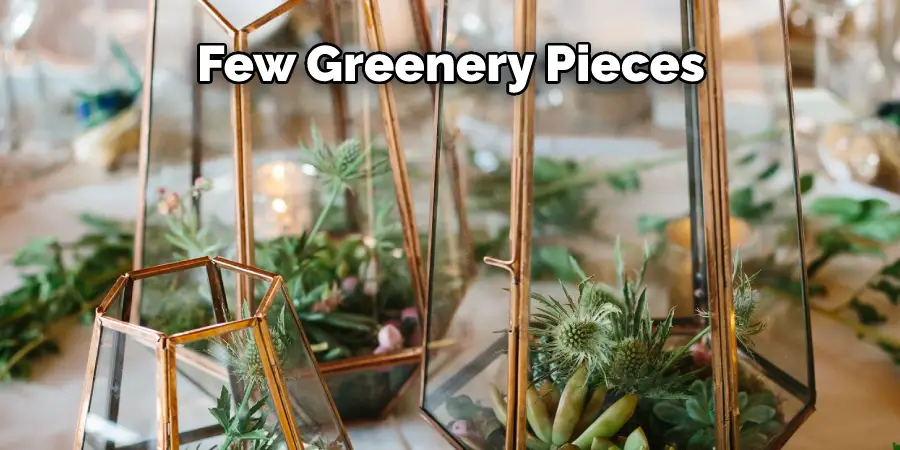 Adding some plants or greenery pieces to the room is a great way to freshen up the space and give it life. Place smaller succulents on side tables, or hang leafy plants from the ceiling for something unique that will bring even more beauty into the room.
As long as you keep them away from direct sunlight, these plants should last you for many years. Not to mention, they're a great way to enhance the beauty of your camel leather sofa and create a more inviting atmosphere in the room.
However, if you don't have a green thumb, artificial plants are an excellent alternative that requires no maintenance. They're even easier to take care of and are just as beautiful! Either way, a few plants will help to soften the look of your camel leather sofa.
10. Embrace Natural Light: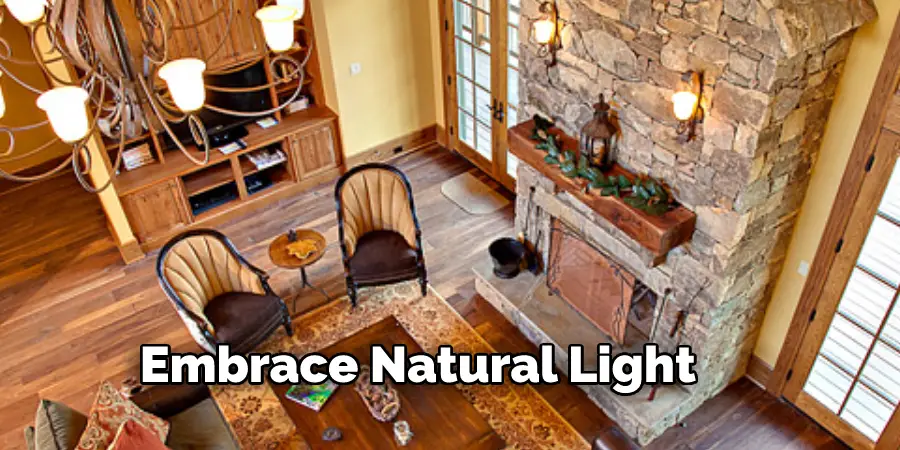 Finally, make sure that you take advantage of as much natural light as possible when decorating around a camel leather sofa. Keep window treatments simple to let in all that sunshine, or open up your curtains during the day so the light can bounce off your piece and brighten up the entire area.
Nothing makes furniture look better than some good old-fashioned sunlight! When it comes to adding charm and character to any space, natural light is always one of the best assets you can have. Make sure you make the most of it when decorating with a camel leather sofa. Make sure to keep window treatments simple and let the sunlight shine in.
This can help give your space an added glow, making it feel much brighter and more inviting. Natural light will also bring out the best in your camel leather sofa, highlighting its beautiful and luxurious texture.
These decorating ideas should give you plenty of inspiration and guidance when it comes to sprucing up your camel leather sofa. From accent pillows to greenery pieces, there are so many options out there that will make this piece look even more beautiful and inviting.
If you keep these tips in mind as you go about styling your space, then you'll be sure to have a room that you love spending time in for years to come.
Things You Need to Know When Decorating for Camel Leather Sofa
1. Consider the Color Palette:
When decorating a camel leather sofa, it's important to consider the color palette and whether or not it matches the existing style in the space. Opt for either warm or cool tones to create a harmonious atmosphere. Soft, muted hues of beige, taupe, and brown work well with camel leather sofas. But don't be afraid to experiment with bold patterns and vibrant colors, too.
2. Use Texture:
Texture is essential to creating a polished look in any space. To add texture and depth, consider adding patterned rugs and throw pillows that complement the camel leather sofa. Textured blankets or throws can also create a cozy vibe in your living room.
3. Incorporate Accents:
Accent pieces like art, plants, and lamps can really make a room come alive. When decorating with a camel leather sofa, consider adding warm accent pieces that will bring out the best in the space. Gold or brass accents also add to the sophisticated look of a camel leather sofa.
4. Invest in Quality Pillows:
Investing in quality pillows is key when it comes to making your living room look its best. Look for pillows made from natural fibers like cotton and linen, as they are softer and more resilient than synthetic materials. Choose shapes and sizes that work well with the size of your couch and accentuate the look you're going for.
By using these tips, you'll be able to create an inviting and stylish living room that you'll love for years to come. With the right decor, a camel leather sofa can be the perfect centerpiece in any space.
***
Some Common Mistakes When Decorating for Camel Leather Sofa
1. Not Considering the Size of the Room:
If a camel leather sofa is too big for your space, it can be overwhelming and make the room feel cramped. On the other hand, if it's too small for your space, it could make the room look empty and uninviting. Before buying a camel leather sofa, measure the dimensions of your living or family room to ensure you get just the right size sofa for your space.
2. Not Keeping in Mind the Color Scheme:
When decorating with a camel leather sofa, be sure to keep in mind the color scheme of your entire room. If you have colorful walls and curtains, consider accenting your sofa with some brightly colored pillows or throws. If your walls and floors are neutral, choose accessories that add contrast without feeling too busy or overwhelming.
3. Failing to Create a Comfortable Atmosphere:
A camel leather sofa can be a great addition to any room, but it is important that the furniture also provides comfort for your guests and family. Choose cushions and throws in materials such as cotton or wool for maximum comfort, and consider adding some floor rugs or area rugs to add even more warmth. Additionally, plenty of pillows can help create a cozy atmosphere that beckons everyone in the room to curl up and relax.
4. Ignoring Proper Lighting:
Proper lighting is an essential part of any decorating scheme, especially when working with camel leather furniture. To ensure you get the best effects from your lighting scheme, use multiple sources such as floor lamps, table lamps and even wall sconces. A combination of bright lights for task areas and soft, subtle lighting for ambient spaces can create a balanced and inviting atmosphere in any room.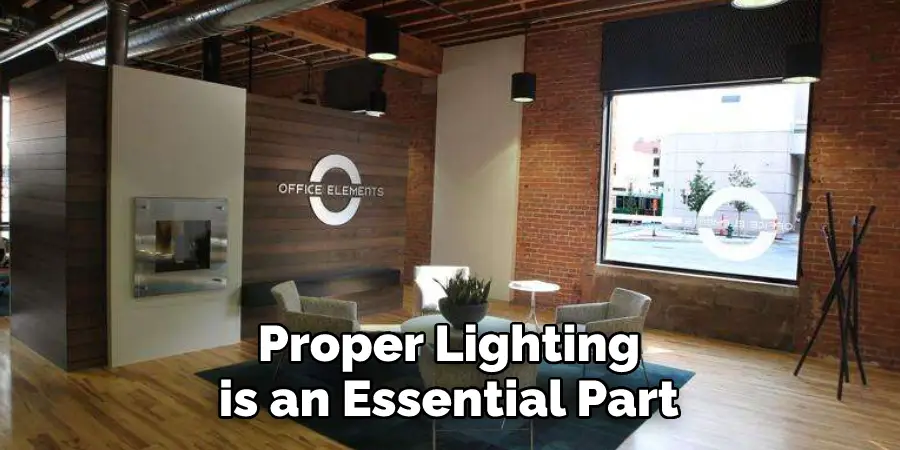 5. Ignoring the Surroundings:
When decorating with camel leather furniture, it's also important to consider other pieces in the room as well. If you're working with an eclectic look, choose accessories that bring out the unique qualities of your sofa while still blending into the overall scheme of things. For more modern designs, choose clean lines and simple shapes that won't overpower your space or take away from the elegance of your sofa. Either way, be sure to keep all elements consistent for a polished, professional look.
This content is for informational purposes only and does not constitute professional advice or recommendation. For specific guidance regarding your individual situation, please consult a qualified expert. All rights reserved. No part of this article may be reproduced without prior written permission from the author.
Is Camel a Classy Color?
Camel is one of the most classic and timeless colors, lending a sense of sophisticated elegance to any room. When used for sofa decorating ideas, camel-colored leather can be especially eye-catching and lend your living space an air of refinement. Whether you're looking for a formal look or something more casual, there are many options available to decorate with a Camel leather sofa.
For a refined, traditional look, consider pairing your Camel leather couch with dark woods such as mahogany and walnut in addition to heavier fabrics like velvet and silk. Rich jewel tones such as emerald green or ruby red offer additional visual intrigue while adding depth to the overall design scheme.
If you want an even more modern feel, consider adding metallic accents and bright colors like yellow or turquoise. Accessorize with accent pillows in tonal variations of Camel or bold geometric patterns to really bring the look together.
For a cozy, rustic feel, opt for natural materials such as jute and cotton to pair with your Camel leather sofa. Woven fabrics can be layered over the couch to create texture while keeping things neutral.
Add touches of vintage-inspired decor like an antique rug or framed botanical prints to give your space an eclectic vibe. Opting for neutral tones like beige, taupe, and ivory will also help you achieve this look without being too overwhelming.
Are Camelback Sofas Out of Style?
Camelback sofas are a classic piece of furniture popularised in the 18th century and still used today. But is this design style out of fashion?
In truth, it depends on your personal style and taste. Camelback sofas have been around for centuries and have withstood the test of time. They are often seen in traditional home designs but can be incorporated into modern or eclectic spaces as well.
In fact, it's not uncommon to see camelback sofas paired with contemporary pieces such as mid-century modern chairs or sleek tables. The look works especially well when combined with other elements like geometric lamps or patterned rugs that offer a pop of color and texture.
Many people hesitate to try a camelback sofa because they think it looks too boxy or dated. But this piece of furniture is highly versatile and can be styled in a variety of ways, from minimalist to maximalist.
To give your space a modern twist, try adding accent pillows with interesting patterns or textures like velvet, fur, or Mongolian wool. You could also layer a throw blanket over the back for some extra texture and warmth. When styling camelback sofas, remember that less is more – don't overwhelm the look with too many accessories.
Conclusion
Now that you know all about camel leather sofa decorating ideas, it's time to start experimenting! These stunning sofas can be elevated from a simple piece of furniture to a gorgeous and fashionable focal point of your living room. Whether you want to go for a classic look or try something modern and dramatic – the possibilities are endless!