Shorts are the perfect way to show off your legs during the hot summer days, but that doesn't mean you need to sacrifice style for comfort. Leather shorts can be a great option if you want an edgy and stylish look that will not only keep you able to move around easily due to their lightweight fabric but also make sure your outfit looks put together and fashion-forward even in extreme heat.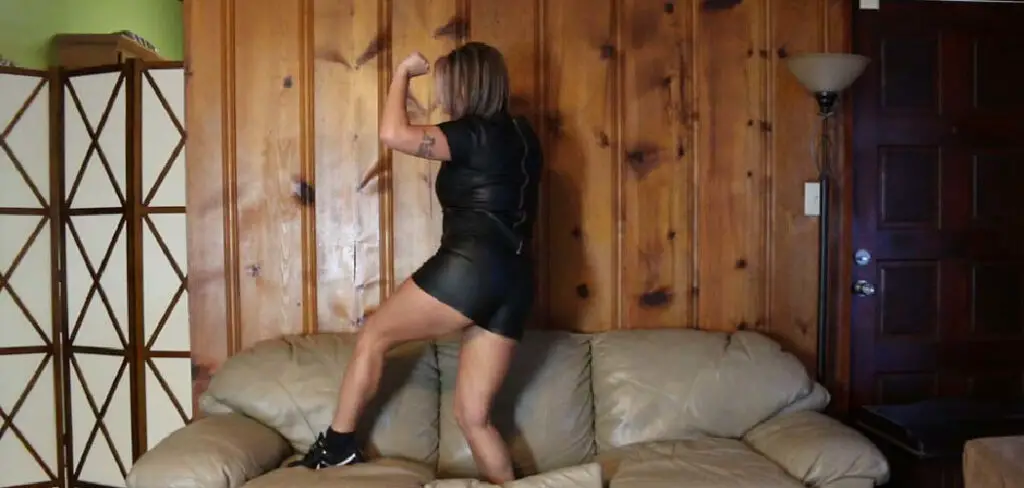 Whether it's matched with casual or dressy pieces, leather shorts can add texture, interest, and contrast while keeping you cool throughout the day. In this blog post, we'll explore leather shorts outfit ideas and some of the most fashionable ways of pairing leather shorts with outfits that stand out!
What Can I Wear with Leather Shorts?
Leather shorts are a great way to make a bold statement and stand out from the crowd. But what do you wear with them? You can create an endless number of stylish outfits by playing around with different tops, accessories, and shoes.
For a classic look, pair your leather shorts with a simple black or white t-shirt. Add some extra flair by accessorizing with jewelry or other accessories such as headbands or sunglasses. A denim jacket is also a great addition for cooler days. Complete the look with ankle boots or sneakers, depending on the occasion.
For a bolder look, try styling your leather shorts with something unexpected, like a bright sweater or edgy graphic tee. Accessorize with statement pieces like a wide-brimmed hat and layered necklaces. Keep the colors bold and bright for a truly exciting look. Finish the outfit off with sandals or ankle boots to bring it all together.
If you're looking to dress up your leather shorts, try wearing them with an elegant blouse or silky top. Accessorize with delicate jewelry pieces like earrings or rings, and add a belt for structure. Complete the look with sleek stilettos or heeled sandals for maximum impact.
No matter what style of leather shorts you choose, there are plenty of options when it comes to styling them! With some creativity and experimentation, you can create any number of unique and fashionable looks.
15 Leather Shorts Outfit Ideas
1. Pair Your Leather Shorts: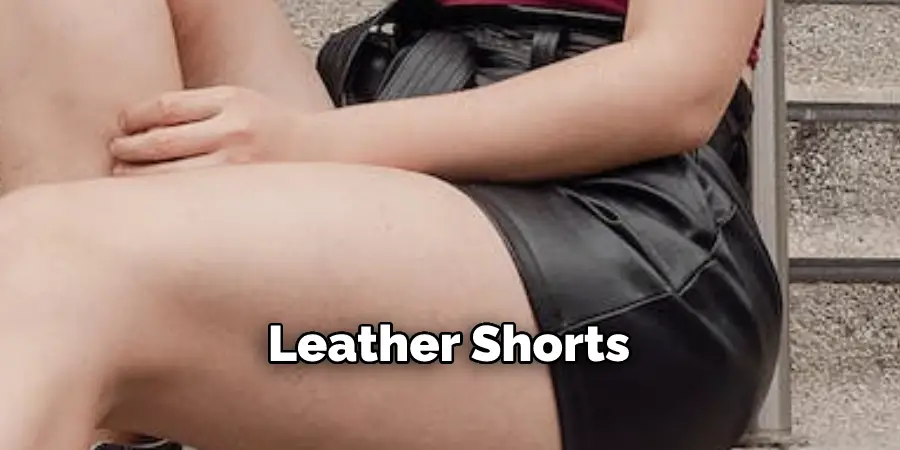 A crisp white shirt adds elegance to these burgundy leather shorts. Accessorize with a brown belt and matching ankle boots for a sophisticated look. Choose statement jewelry to complete the outfit. When the weather gets cooler, layer a knit cardigan over your shirt for extra warmth.
Though this look is great for day or night, it's a perfect pick for Sunday brunch! However, if you're looking for something a bit more daring, why not go all out with a pair of black leather shorts.
A pastel blouse and strappy sandals bring out the best in this outfit. Add a vintage-style necklace to dress up your look even more. If you want to keep things casual but eye-catching, go for a classic grey T-shirt and a pair of white sneakers. This look is great for everyday wear but it can also be dressed up with a statement bag or dramatic earrings.
2. Layer a Denim Jacket: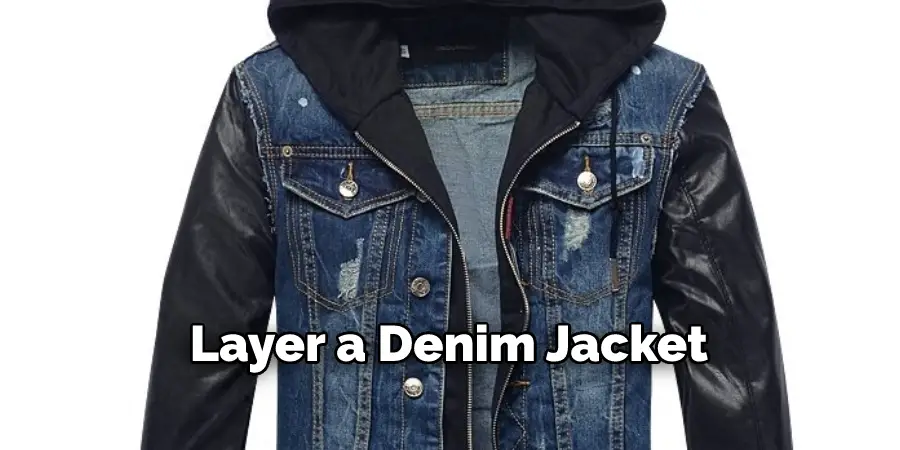 Black leather shorts paired with a denim jacket and white sandals create a look that can take you from day to night. Add a belt and an eye-catching bag for an edgy finish. If you want to add some more color, choose a denim jacket in an interesting wash and finish the look with a patterned top. This outfit is perfect for running errands during the day or meeting up with friends for dinner.
You'll be sure to turn heads with this ensemble. Although this look is perfect for summer, you can easily transition it into fall by swapping out the sandals for ankle boots. Try to accessorize with bold jewelry to add some extra flair.  No matter the occasion, you'll be sure to make a statement in this leather shorts and denim jacket combo.
3. Try A Plaid Shirt: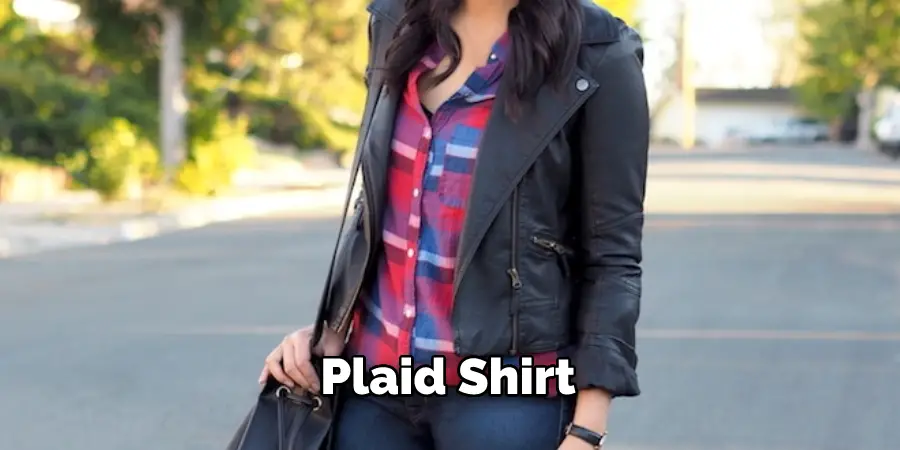 Go funky and unique with this plaid shirt and black leather shorts combination. A casual plaid shirt in a neutral tone can be paired with black leather shorts for a classic and cool look. To make it more stylish, you can add fishnet tights and ankle boots to the mix. To finish off the look, accessorize with a cool hat and some jewelry.
This outfit is perfect for days when you want to look effortless yet chic. To make the outfit a bit more interesting, you could opt for an oversized plaid shirt with shorter black leather shorts. This combination can be worn to brunch, shopping or even to a lunch date. While you can rock this look with heels, it looks equally good with sneakers.
4. Wear With A Bright Tee: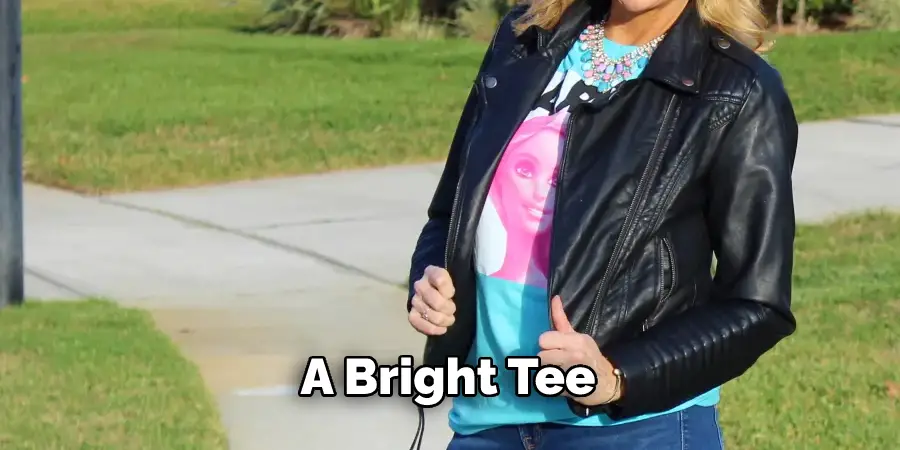 Put a twist on your everyday t-shirt by pairing it with brown leather shorts for an unexpected style. Finish this outfit off with a black crossbody bag and white sneakers. Add a hat or any other accessories you like to complete the look.
This classic combination is sure to turn heads wherever you go. If you're looking for something that's a bit dressier, opt for a bright-colored t-shirt instead of just white or gray. To dress up the outfit even more, choose a pair of leather shorts with a faux-leather belt and accessorize with simple gold jewelry.
You'll be sure to show off your effortless style in no time. However you choose to style them, leather shorts are sure to be a statement piece that will elevate your look. Get creative and have fun with it!
5. Pair Leather Shorts With A Leopard Print Blouse: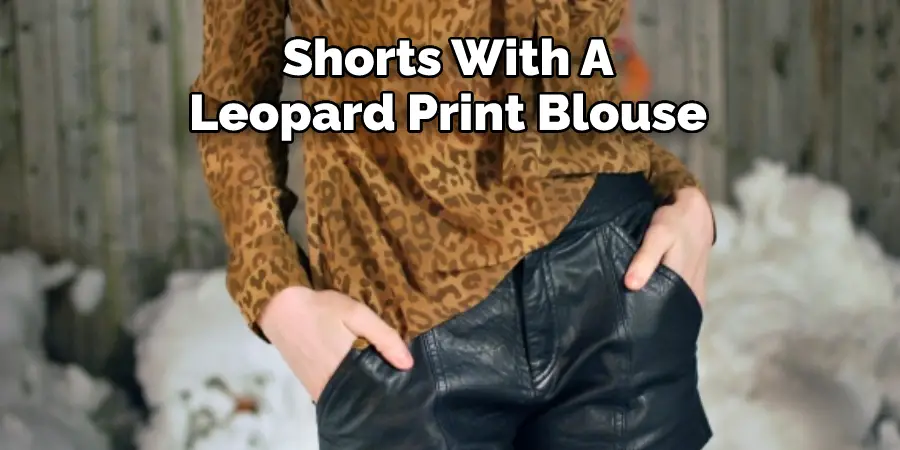 A bold leopard print blouse can add the perfect statement piece to your outfit when paired with these olive green, mid-length leather shorts. To complete the look, add some black ankle boots and a small leather purse.
This is perfect for an evening dinner out or lunch with friends. You'll be sure to turn heads. While the leopard print may be a bit flashy, the muted olive-green color of the leather shorts will pull everything together and make it look chic. To add an extra touch of sophistication, put your hair up in a messy bun, and you'll be ready to hit the town.
6. Style Leather Shorts With A Turtleneck: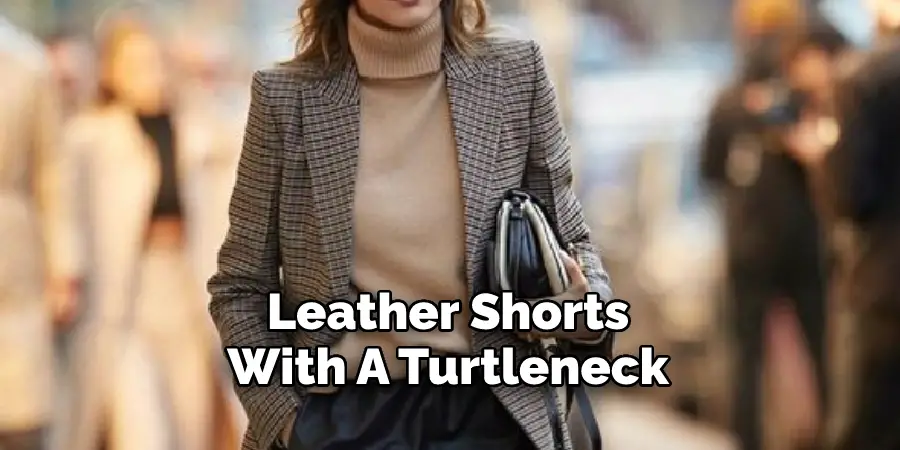 A turtleneck and leather shorts create a timeless look, perfect for day or night. Put a twist on this classic pairing by choosing colors and textures that are unique to you. For example, try pairing black leather shorts with a cream cable-knit turtleneck.
Complete the look with some black knee-high boots and a felt or faux fur jacket for extra warmth. You'll be sure to make a stylish statement! To switch things up, try wearing a bright-colored turtleneck with dark leather shorts. Play around with colors and patterns to find the right combination that reflects your style.
Make sure to add a pair of ankle boots or mules for an effortlessly chic look.  Complete the outfit with some subtle pieces of jewelry, like hoop earrings and a delicate necklace. This outfit is perfect for any occasion, from brunch to date night!  No matter what you choose, leather shorts and a turtleneck are sure to be a winning combination.  Let your unique style shine through!  
7. Go All Black Everything: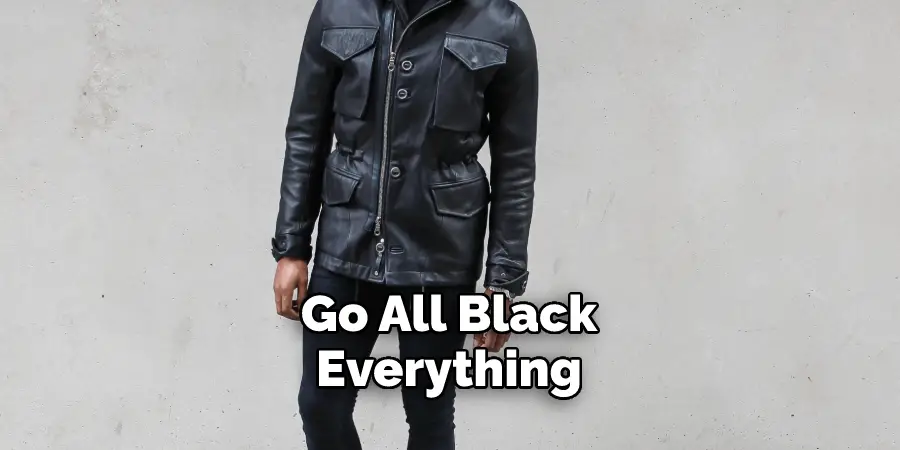 An all-black ensemble is always a classic go-to and looks especially chic with these distressed, high-waisted leather shorts. Complement the look with an oversized black blazer, a plain black tank top, and a pair of your favorite leather ankle boots.
This is an effortlessly cool way to rock your leather shorts this season. If you want to add a bit of color, try adding a bright-colored belt or statement necklace. To finish off the look, add a black crossbody bag, and you're ready to go.
You'll be sure to get plenty of compliments in this handsome outfit. However, if you decide to style your leather shorts, make sure you feel comfortable and confident in your look—you'll be sure to turn heads no matter what.
8. Pair Leather Shorts With A Chunky Sweater: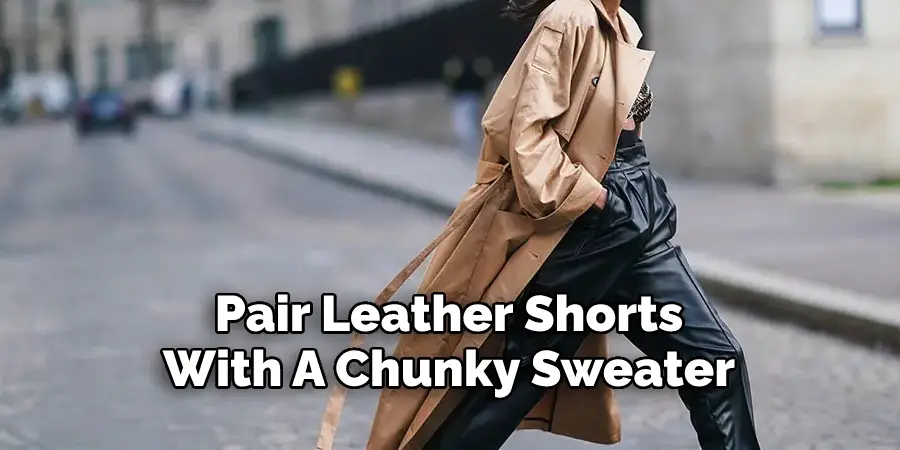 Surprise everyone by pairing your leather shorts with a chunky cardigan or sweater for a cozy yet stylish look. You can choose either bright colors or neutral shades to keep the focus on your bottoms. To complete the look, add a pair of ankle boots, hoop earrings, and a cute bag.
This combination is perfect for casual outings or days at the office. Once in a while, it's okay to break the rules and go for something out of the ordinary. To make the look even bolder, wear a pair of statement earrings and add a chunky necklace. That way, you'll create an amazing outfit that looks effortless yet put together.
9. Stay On Trend With An Oversized Bomber Jacket: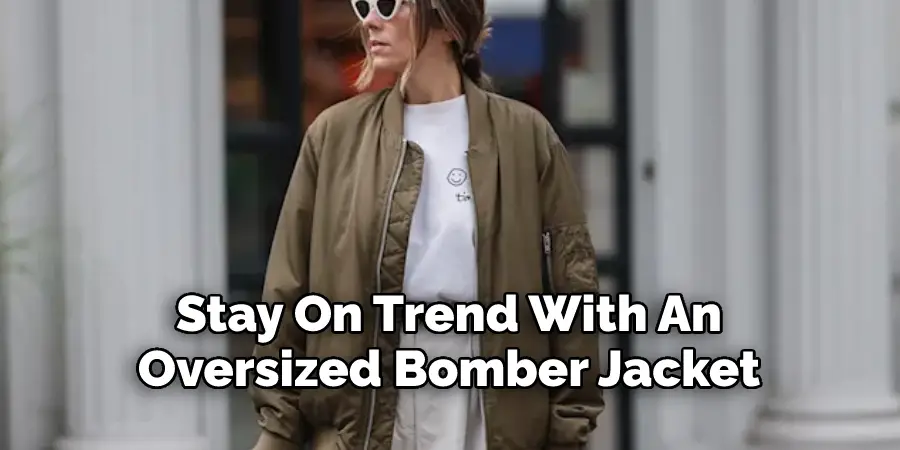 An oversized bomber jacket can be the perfect finishing touch to an outfit featuring these blue leather shorts and white sneakers.
A bold print or a bright color like red or yellow adds a daring element to the look. For an even funkier vibe, opt for a satin bomber jacket. Finish the ensemble with a graphic tee or a simple white tank top. Your style will be sure to turn heads!
Once you've nailed the perfect outfit, don't be afraid to accessorize. A statement necklace or a crossbody bag will add an extra touch of style. With the right pieces, this look is sure to make a statement! If you're looking for a casual but polished outfit, this is the one for you.
10. Add An Edge With A Graphic Tee: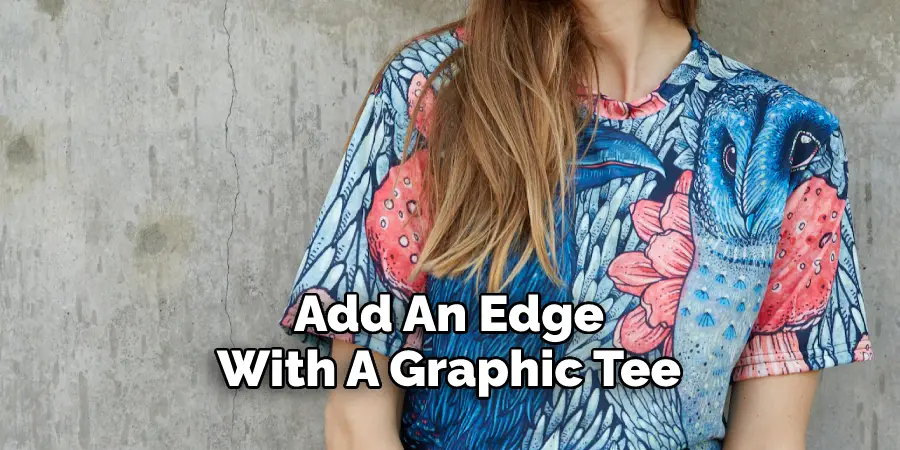 Let your favorite band tee take center stage in an outfit featuring these mid-length brown leather shorts and combat boots. For the finishing touch, add some gold jewelry and a crossbody bag. This easy style is perfect for days when comfort is key, but you still want to look put-together. If you want to switch up the look, try a leather jacket and ankle boots instead.
Just remember to keep everything else minimalistic so your shorts can be the star of the show. Although it is an edgy look, the leather shorts will keep it timeless and classic.  However you style it, this is definitely an outfit you can wear for any occasion!  
11. Style Leather Shorts With A Cropped Top: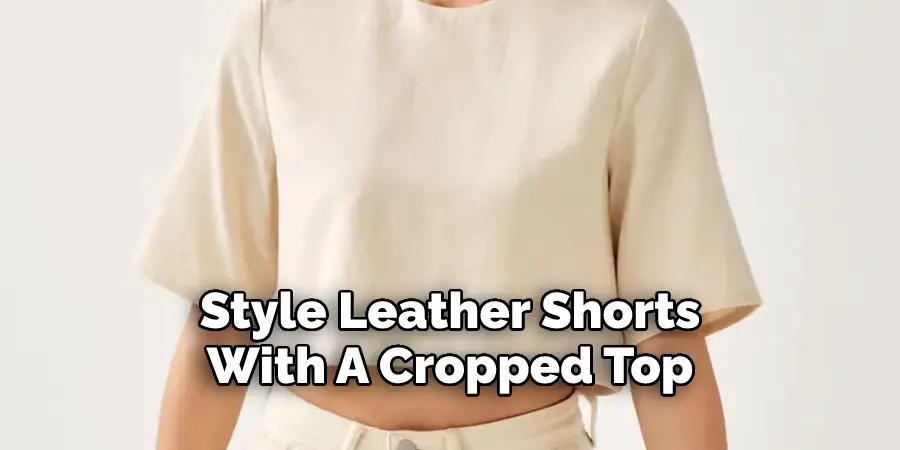 Show off those abs with a cropped top and high-waisted, distressed leather shorts for the perfect daytime look. Top it off with some lace-up sandals and a sunhat for an effortless beach style. You can also dress up this look by opting for a dressy blouse and heeled sandals. Either way, you'll be sure to make a statement.
Although leather shorts can be intimidating to style, by keeping it simple and combining classic pieces, you'll have a great look that is both stylish and comfortable. Try to avoid over-accessorizing, as leather shorts don't need much to make an impact. You'll be sure to stand out from the crowd with these leather shorts outfit ideas.
12. Wear Your Leather Shorts To The Office: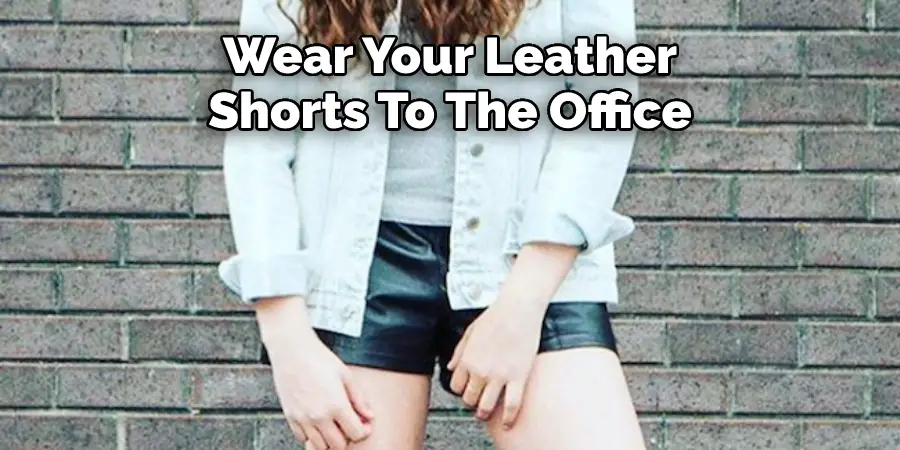 Give your work wardrobe a stylish upgrade by pairing black leather shorts with a blazer and pointed-toe flats for an unexpected but professional look. Complete the outfit with a crisp white shirt, small gold hoop earrings, and an on-trend tote bag. This is the perfect combination of timeless and trendy, plus you'll make a fashion statement that your coworkers won't be able to ignore.
Once you head out of the office, switch up your look by swapping the blazer for a denim jacket and throwing on some glamorous sunglasses. No matter where you go, you'll look chic and sophisticated in this office-ready look.
13. Try A Different Color: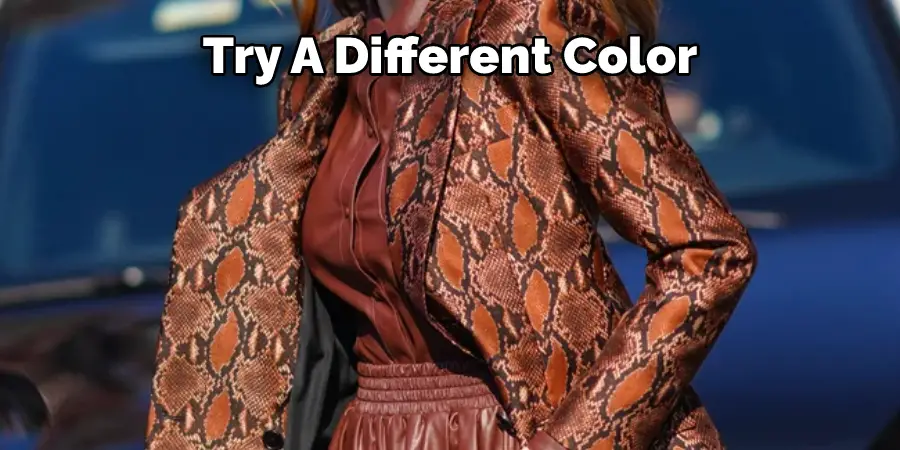 Bring in a pop of color with a bright yellow blouse and these mid-length leather shorts. Finish the look with beige suede ankle boots and a straw hat. This cheerful outfit is perfect for sunny days spent outside exploring your city or enjoying a day at the beach.
If you're feeling daring, opt for a colorful pair of leather shorts to really set yourself apart. With this unique combination of leather and color, you'll be sure to stand out in a crowd! Additionally, this look is both comfy and stylish. So you can go from day to night without missing a beat!
14. Stay Cool In Summer With Off A Shoulder Top: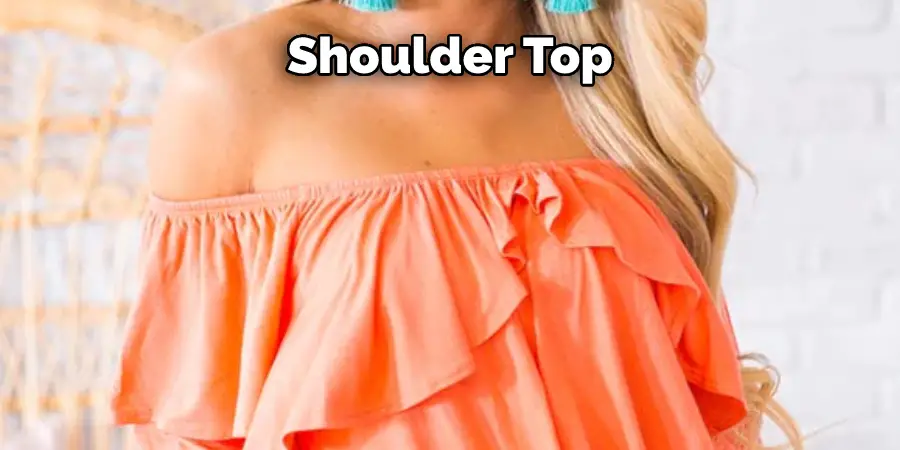 Beat the heat with an off-the-shoulder top, these burgundy leather shorts, and sandals for an effortless summertime style. Layer on a jean jacket or cardigan when it gets cooler in the evening. To complete the look, accessorize with a statement necklace and matching earrings.
This is a great option for a night out or a casual day out with friends. While the leather shorts add a bit of edge to the look, the off-shoulder top keeps it breezy and light. Make sure to use sunblock if you plan on spending your day outdoors!
15. Mix And Match Prints: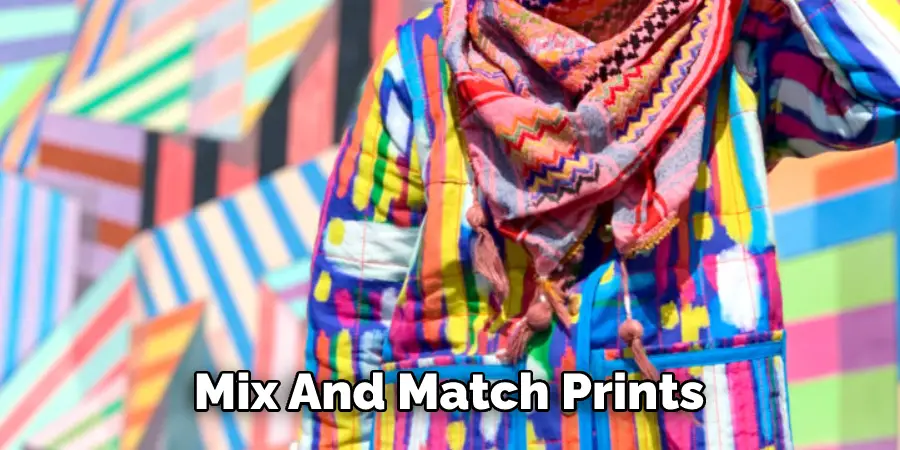 Show off your unique style by mixing different patterns and prints like this black and white striped shirt paired with blue leather shorts. Complete the look with a pair of white sneakers and accessorize with some gold jewelry for a fun and edgy style.
If you're feeling daring, try adding a hat and an eye-catching bag to the outfit. The possibilities are endless with this look! Additionally, this is a great way to dress up your leather shorts and make them look more like an intentional fashion choice.
By combining classic pieces with modern trends, you can easily create stylish outfits featuring leather shorts that you can wear all year round! You'll be sure to turn heads with these amazing leather shorts outfit ideas. So, get out there and show off your style!
So, go ahead and give your wardrobe a stylish update with these leather shorts outfit ideas! From office-ready looks to casual day out styles and everything in between, you'll find the perfect outfit for any occasion. So, get inspired and show off your unique style!
Things to Look for When Dressing When Leather Shorts
1. Look for the Right Fit.
Leather shorts should be snug but not too tight, and they should stop at just above the knee. Keep in mind that leather shorts naturally stretch a bit over time, so if you're in between sizes it might be best to go with the smaller size.
2. Find the Right Top to Match.
Leather shorts can easily be dressed up or down depending on what top is worn with them. For a more casual look, try pairing them with a casual tee or tank top. For more dressy occasions, go for a blouse or button-down shirt.
3. Balance the Leather Look with Other Fabrics.
When wearing leather shorts, be sure to balance out the look by pairing them with other fabrics like cotton and linen. This will prevent you from looking too dressed up or overdone. A lightweight sweater is a great way to do this if it's cold outside.
4. Go Easy on Accessories and Makeup.
Leather shorts can easily overpower an outfit if not complemented correctly, so keep jewelry and makeup minimal when wearing them. Try sticking with one statement piece of jewelry like a necklace or bracelet instead of piling on multiple items. With makeup, keep it light and natural with minimal coverage.
5. Wear Comfortable Shoes.
Comfort is key when wearing leather shorts, so choose shoes that will also be comfortable for a long day of walking around or running errands. Sneakers are always a good choice, but you can also pull off the look with sandals or wedges. Just make sure they're easy to walk in and won't rub your feet raw by the end of the day!
By following these tips, you can easily create a stylish leather shorts outfit that will turn heads wherever you go. Have fun experimenting with different looks, and don't be afraid to try something new!
How Can I Look Stylish with Shorts?
Leather shorts can be a great way to make a stylish statement. To look your best, you'll want to pair them with the right pieces that bring out their unique style and give you an outfit that is both fashionable and comfortable. Here are some tips for how to create the perfect leather shorts outfit:
1. Choose the Right Top:
When pairing leather shorts with a top, pick something that complements their edgy feel but also keeps things balanced. Tops in light fabrics like cotton or linen will provide this balance between casual and formal.
2. Add Heels:
Heeled shoes are the classic complement to leather shorts and will instantly elevate your outfit. Pointed-toe pumps in neutral tones like black, beige, or white will pair nicely with any type of leather shorts, while ankle boots can give your look more of an edge.
3. Accessorize:
Accessorizing is key when it comes to styling leather shorts because it allows you to express yourself and show off your personal style. Try adding a wide belt in a metallic shade to bring all the elements together.
By following these tips and choosing pieces that highlight your style, you'll be sure to make a statement in your leather shorts outfit. Have fun playing around with different combinations until you find the perfect look for you!
Conclusion
In conclusion, leather shorts are a great way to make an edgy statement with your outfit and express yourself like never before. With a mix of colors and textures, you can create an eye-catching look that will have everyone looking twice. For an even bolder statement, try mixing different colors or playing with hemlines for unexpected silhouettes.
Whatever you end up trying, remember to stay true to your personal style and show the world who you really are. We hope this guide on leather shorts outfit ideas was helpful. Please share it with your friends on social media if you find it useful. And be sure to check back here soon for more informative guides like this one.